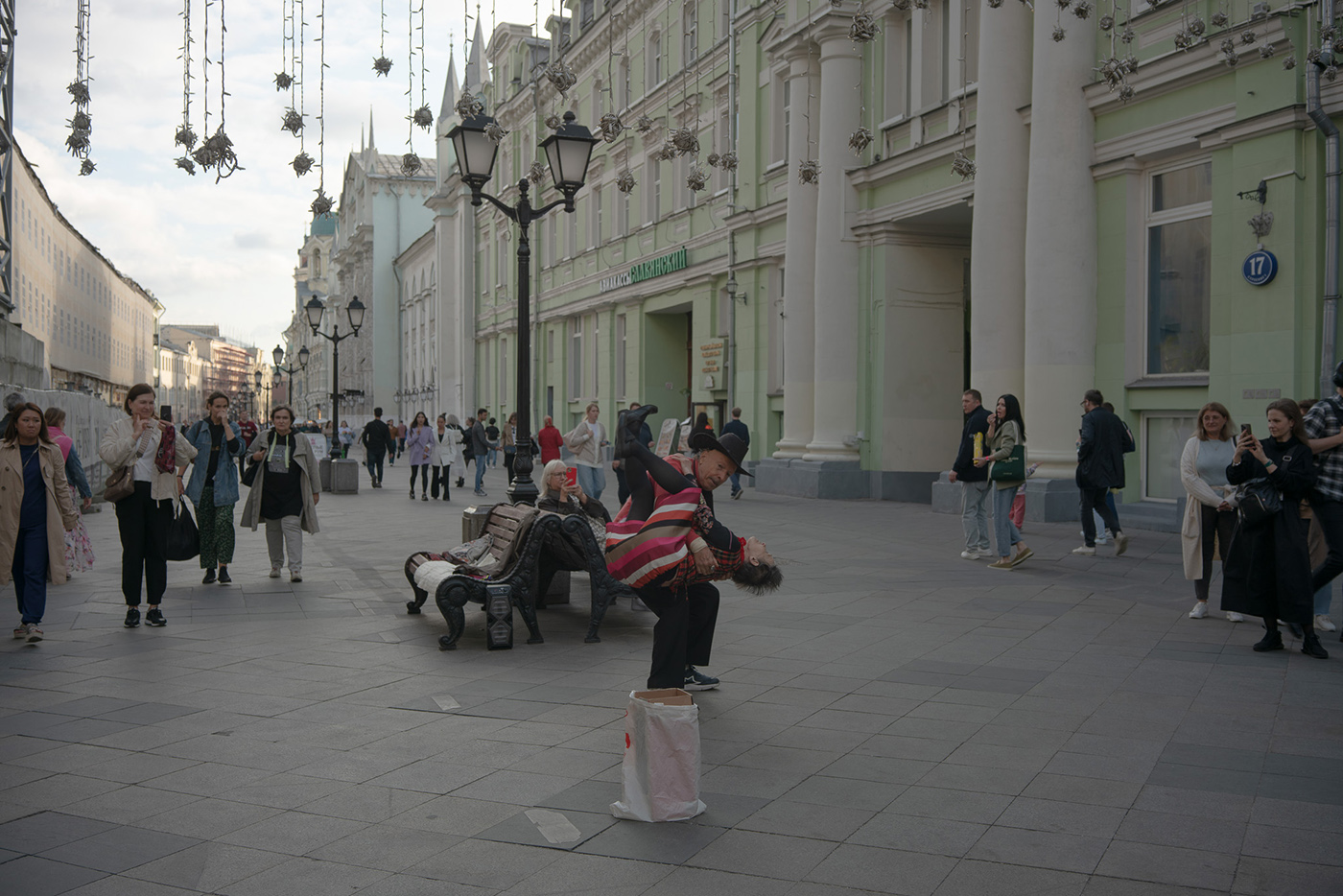 Nikolskaya Street.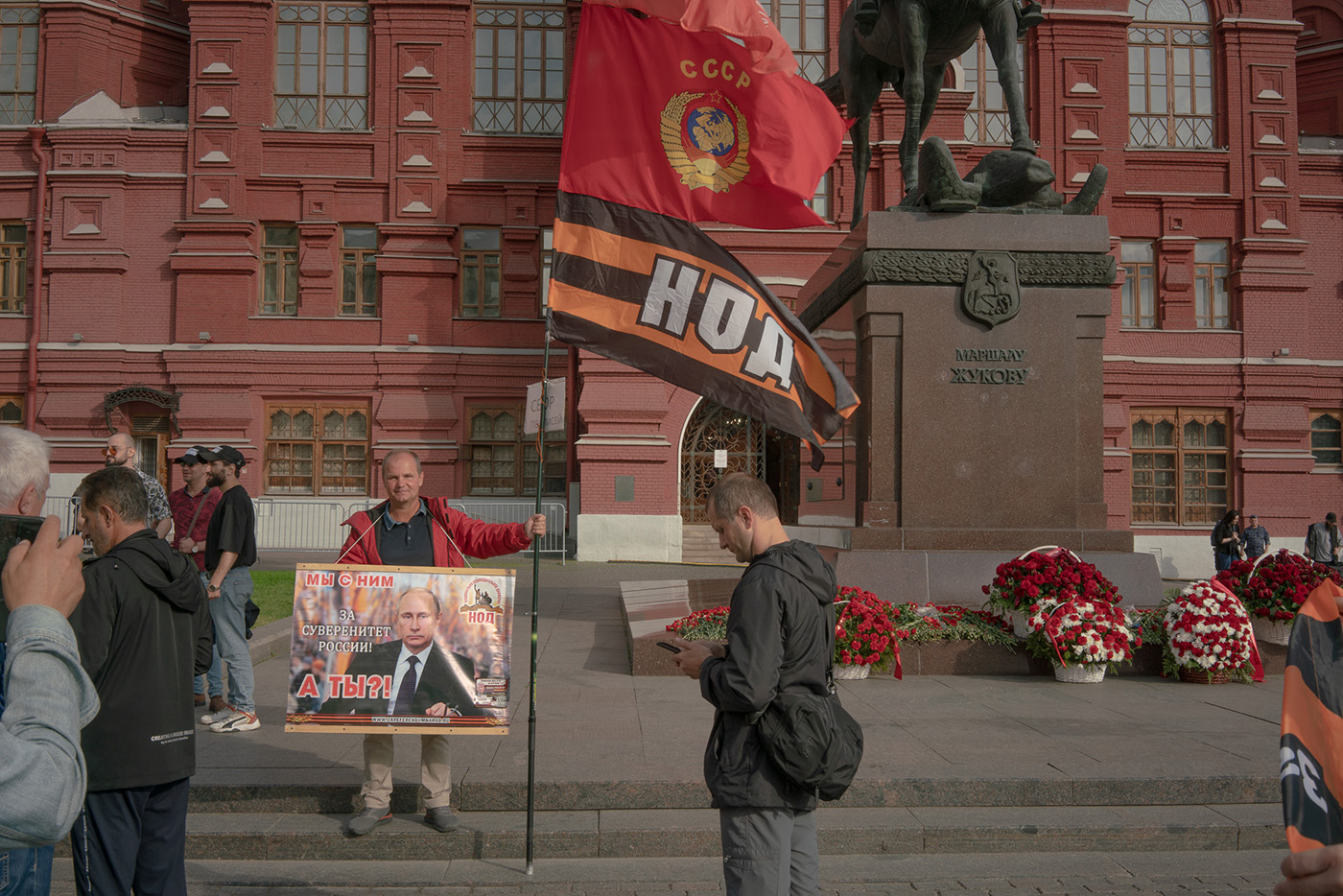 National Liberation Movement activist near the Historical museum, with a poster that reads, "We are with him, for Russia's sovereignty! And you?!"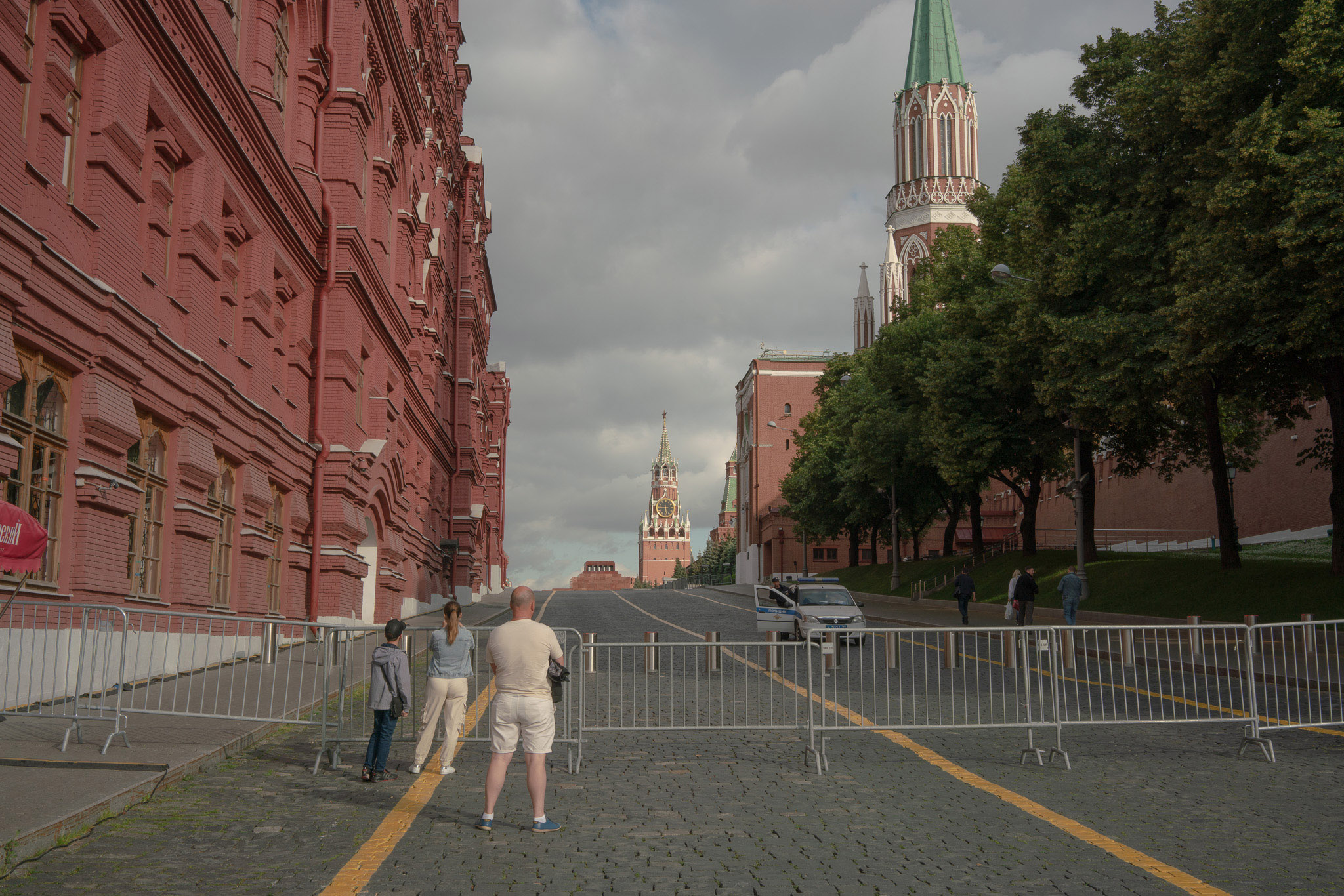 Blocked entrance to the Red Square.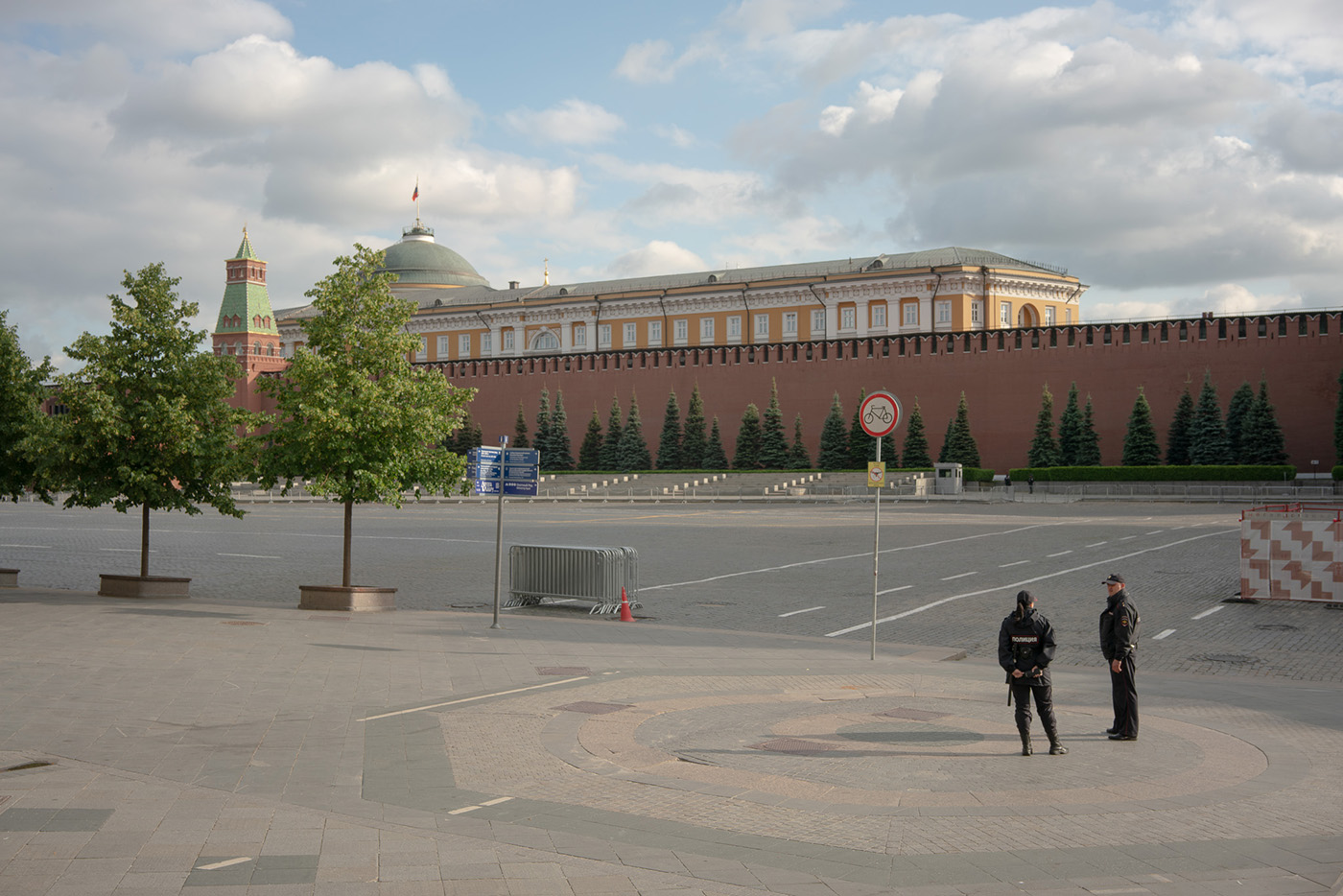 The Red Square.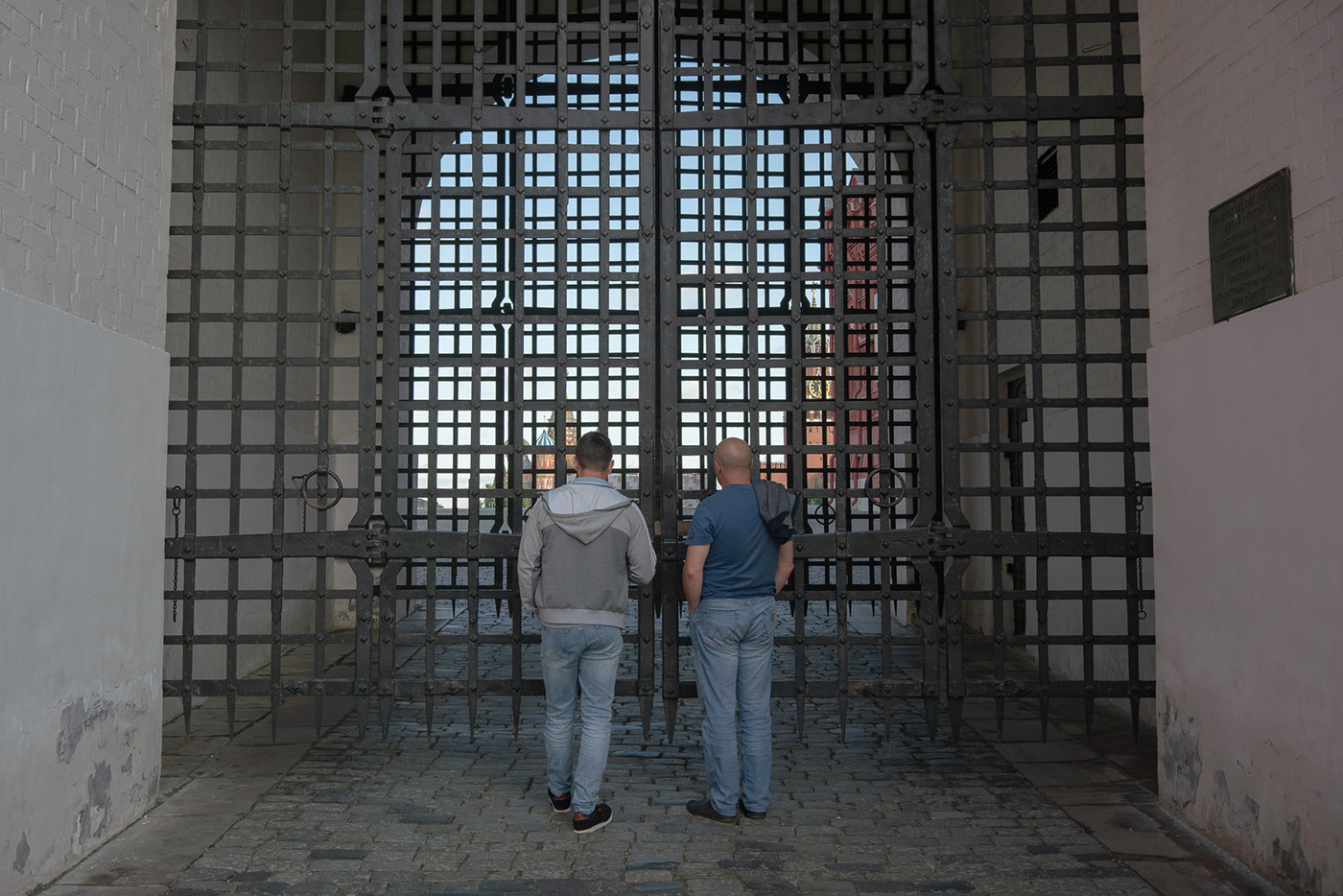 Closed off gates at one of the entrances to the Red Square.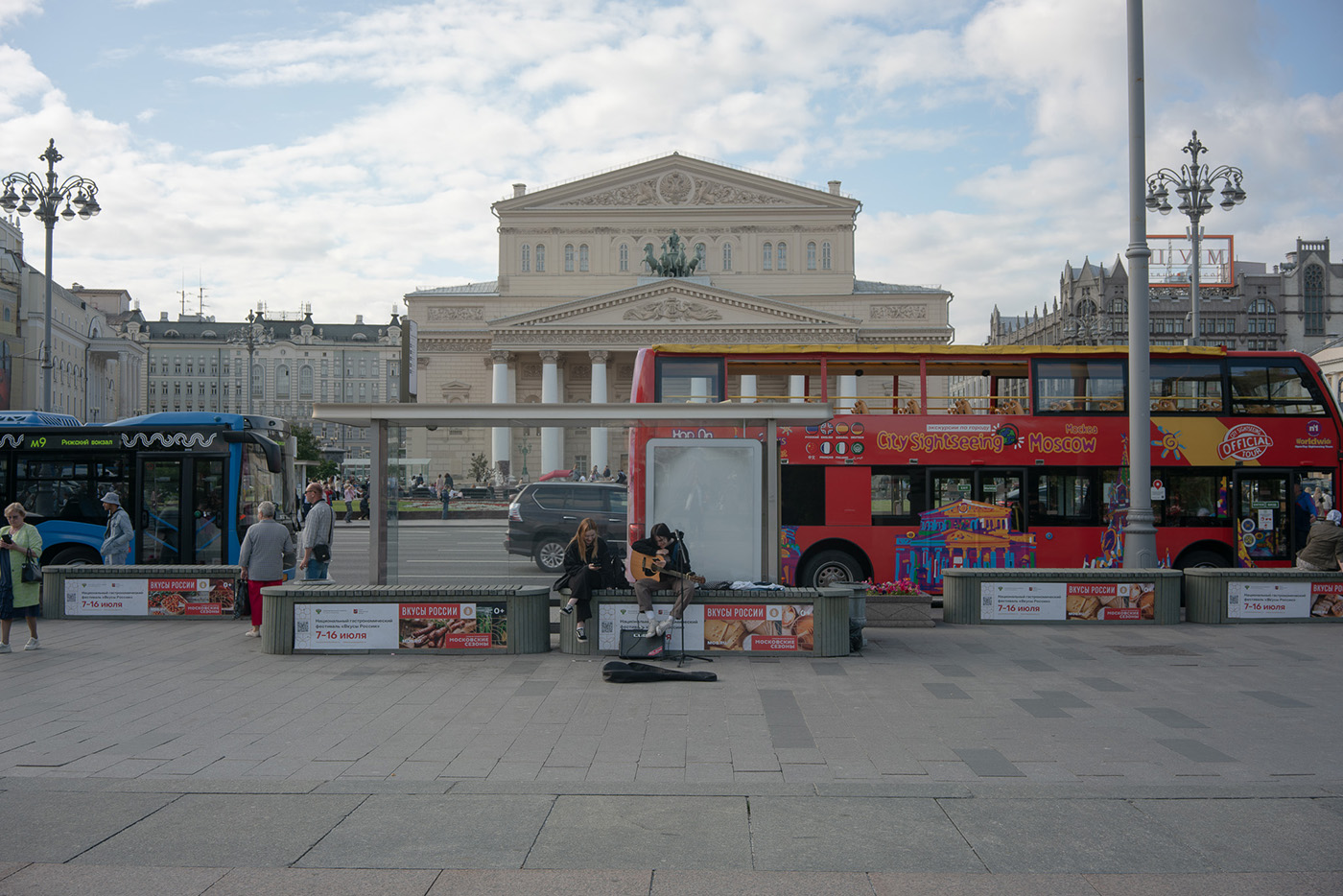 The Bolshoi Theatre.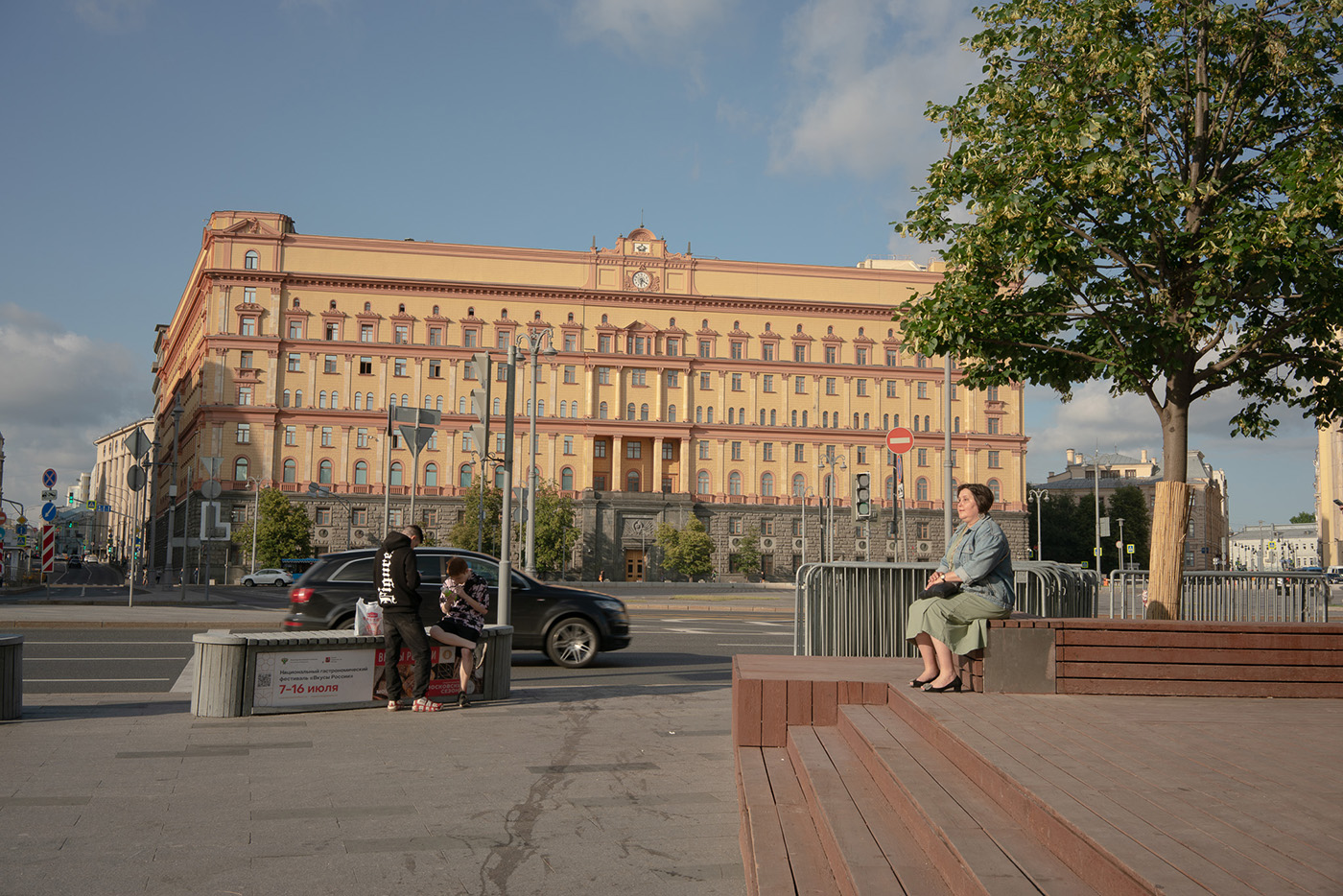 FSB headquarters on Lubyanka Square.