"All of Putin's statements about neo-Nazism aren't worth a damn"
Iosif Zisels, head of the Association of Jewish Organisations and Communities of Ukraine
I can think of no cases of animosity towards Jews over the past eight years or so. The thing is, I monitor antisemitism professionally; I don't analyse it myself, but back in the Soviet times I was involved in creating a network for the analysis and monitoring of antisemitism. Now no one can pull the wool over my eyes — not the Russian government, not any other state, because I researched this personally. I can tell you one thing: there is no Nazism nor any particularly remarkable antisemitism in Ukraine. There was not a single instance of assault for three and a half years, then there were three cases — a statistical outlier. At the same time, there are dozens of assaults in Western European countries per year, hundreds of cases of vandalism. We had some eight or nine cases last year.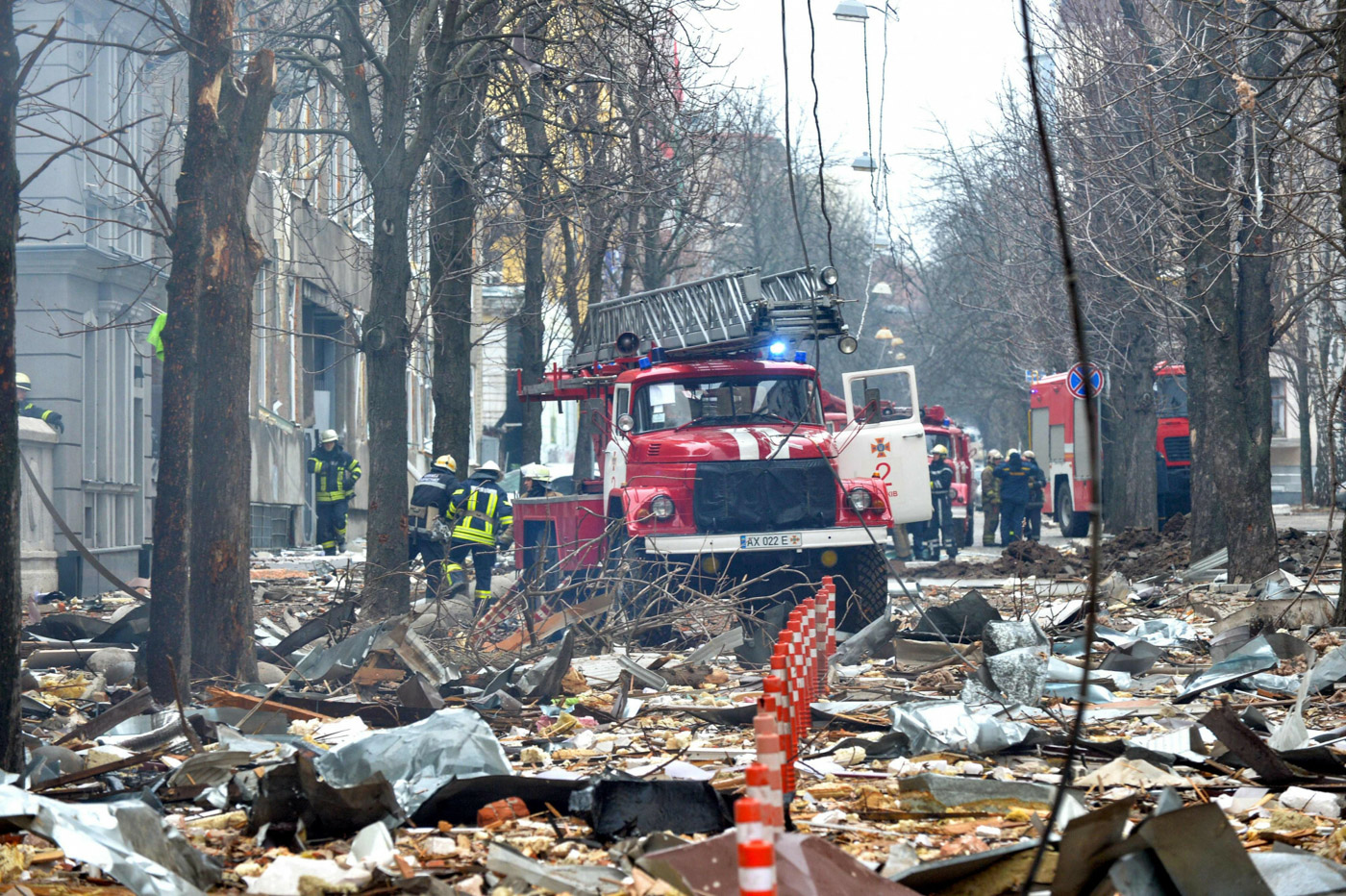 Hence, all the statements made by Putin or other Russian officials about antisemitism, neo-Nazism, right-wing radicalism, aren't worth a damn, it's all fabricated. There is a certain number of radical right-wing organisations in Ukraine; some of them are just fakes using Russian money to imitate radicalism. A letter was written over a year ago to the Security Service of Ukraine and the Ministry of Internal Affairs accusing certain right-wing radical groups of receiving money from the opposition platform "For Life", which is a pro-Russian parliament party headed by Yuriy Boyko, Vadim Rabinovich, and Viktor Medvedchuk, Putin's kum. We know who transferred funds to those right-wing groups for their provocations, it was Ilya Kiva. Last year their provocations included picketing the Israel embassy on January 6th and displaying fake outrage over Israel not recognising the Holodomor. The 6th of January is a peculiar date, it's Christmas Eve, so no one was there. They came in the evening, in the dark, stood outside the embassy earning their pay check and making videos with their phones, and then left. You can't seriously think that those people are right-wing radicals. Also, they didn't do any antisemitic propaganda, because there are quite a few Jewish members at the "For Life" platform.
Next, how can we even talk of antisemitism and Nazism in a country where the president is Jewish? His ministers are Jewish; 73% of the voters knew that Zelenskyy was a Jew and still voted for him in the run-off elections. I have always been skeptical about him and I am still, but people liked him for some reason; I don't like him, but that's not the point. 73% voted for a Jew in a country that Putin wants to "denazify" — it's hard to imagine anything more absurd. But Putin's propaganda doesn't bat an eye at the fact that it has reached this level of absurdity.
It's all obvious and out in the open: Putin is playing with the subconscious of people who remember fascism and Nazism. He wants to appeal to people's subconscious — not through reflection or reasoning but through careful choice of words. Psychologists are at work here — the soldiers aren't fighting this war alone. Specific words easily trigger negative associations, Nazism is one of those, fascism, antisemitism — and they put these words to work.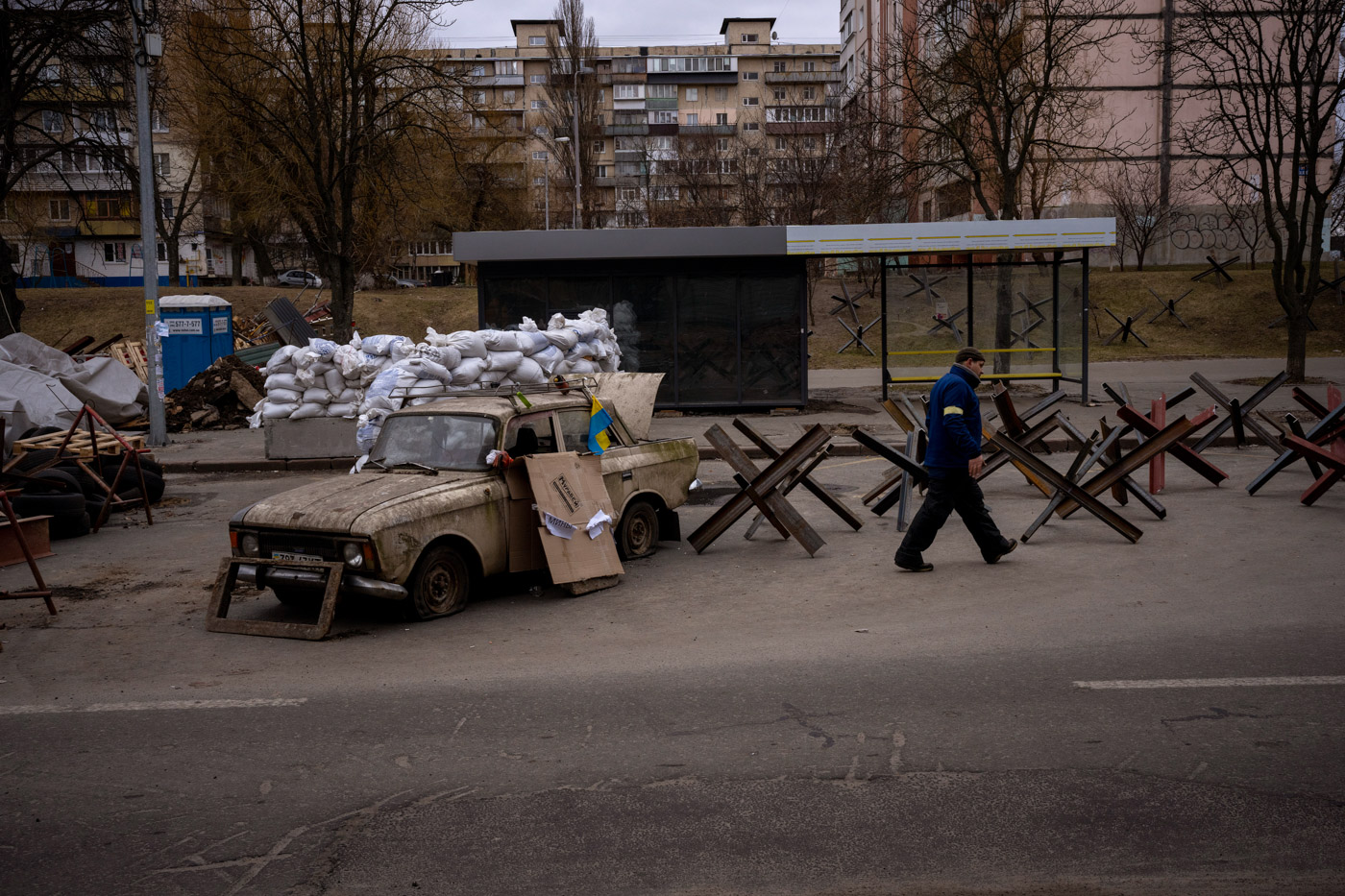 We, the Jews of Ukraine, wrote a letter to Putin back in 2014; it was everywhere: there are no significant displays of antisemitism in Ukraine, mind your own business, mind Russia's business — there's a lot more right-wing radicalism over there. So what are you talking about? I've been defending Jewish rights for who knows how many damned years — and I'd never say a word against this if I saw incidents of this kind, I'd never think of covering it up. We carefully investigate every incident, we don't exaggerate their number, and, God forbid, we don't understate it, either.
There's nothing Jewish about this war; Jews, like everyone else, are suffering from this war, from the stores not working to the lack of medicine available. Russia does not understand the basics of Ukrainian society.
"What the great Putin is saying is pure fascism"
Sisters Tatiana and Rita Yushkevich, Kharkiv
We're in the metro, they've been bombing us for many days in a row. Our city is diverse, our children and grand-children were born here. We have never in our entire lives experienced any kind of Nazism. There was none of it here, no fascism at all — my sister and I are Hesed clients, we're Jews. What the great Putin is saying is pure fascism on his part.
Our city's culture is being destroyed. You see, they're bombing residential neighbourhoods: hospitals, schools, our theatre with its unique pipe organ. These aren't military targets. Earlier today we went down into the metro, "Grads" were firing; the first time we heard the word "denazification" was from Putin, at first we didn't even understand what this word meant.
The bombs are meant for us, Jews, Ukrainians and Russians. And our multicultural city, the most beautiful in all of Ukraine.
We're getting on in years now. In Soviet times we got our education; yes, we had the Russian language, and from second grade we studied Ukrainian. We speak Russian perfectly, we know the literature, many of us speak foreign languages. Infringement of the Russian language? When Ukraine became more independent, it was natural that it would have its own language, we took this in stride. But our region specifically is Russophone, there's no infringement whatsoever. Sure, there's some documentation in Ukrainian, for instance — this is probably the right way to go.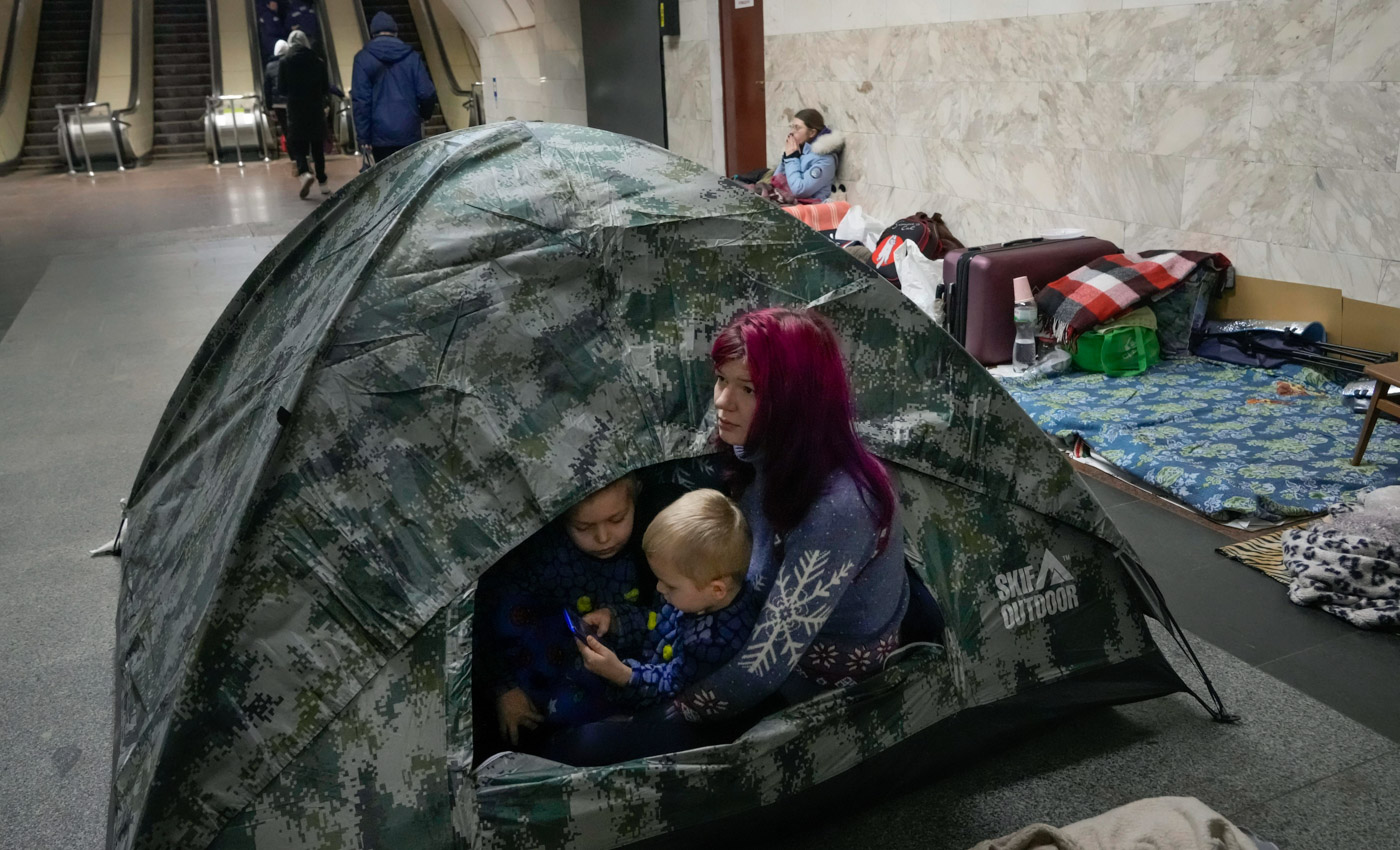 Even if people reply to us in Ukrainian, we understand them, it's not a problem. You don't need to denazify us, to tell us that there are these fascists and Nazis.
Let's talk about Kyiv. My son lives in Israel, my grand-daughter would visit almost every year. Two years ago we were in Kyiv, in a museum, we were a little late and the guide was leading the tour in Ukrainian. I asked her: could you narrate in Russian? My grand-daughter doesn't really know Ukrainian. She says: let's ask the other folks. There were 10 people there, they said "not a problem", people don't really care.
And bombing the sanctuary, Babyn Yar, is that not fascism? Where executions took place during the war, where the Holocaust took place. Here in Kharkiv they bombed the Dormition cathedral — even literal fascists didn't. It was built using Kharkiv residents" donations, in honour of the victory over Napoleon.
It's very difficult, painful, and scary for us to talk about this. My daughter is here with us in the metro, while my son lives in Saint-Petersburg. Every fifth person here has relatives, acquaintances, friends in Russia, and what he's doing is pure hell, it's a road to nowhere.
The support that we felt from the city's administration, from the volunteers… People came together: a woman brought stuffed buns, the city is delivering porridge and milk, diapers for kids. Yesterday volunteer girls from the pharmaceutical college asked who needed medicine, and when they were out to get them, bombs were hitting our unique Palace of Labour next to the pharmacy. Our city is a city of students, of scientists; shrapnel wounded a young woman, we administered first aid to her. What are you doing — bombing pharmacies? It's beyond the wildest of dreams. We could not have imagined this. On February 23rd, talking to my family — "impossible, there's no way that could happen."
And that line about the war raging on for eight years now — if Russia hadn't meddled, Ukraine would have opened its borders and figured it out by itself. Yes, there could have been some difficulties, but we would have figured it out. The Donetsk oblast has always been subsidised.
Dissatisfied people always hold rallies, but everything is within the law. Yes, there are torch parades, but everything is well-organised, people are making their statements. At LGBT events, people also make their voice heard. Some like it, some dislike it — if it's happening peacefully and doesn't mess with other people… We're sure you have things like this too.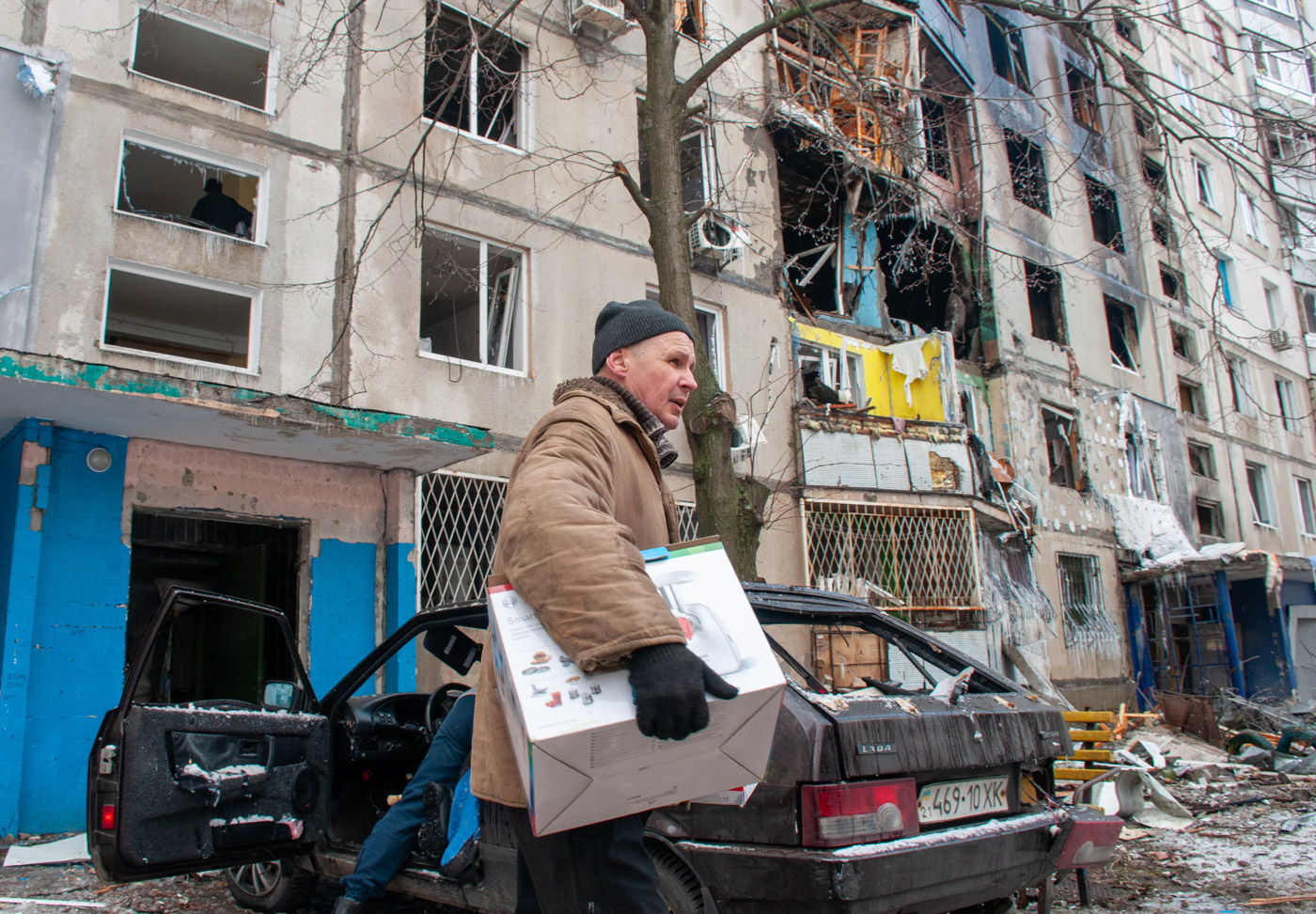 Before, we would go to Saint-Petersburg twice a year. Now we don't know what to do, because our home city is in ruins. This is the truth, this is happening. We have lived our entire lives here and have never seen anything like this. Russians don't know, I wrote to our relatives — they don't know, they don't believe us. My in-law said: [the Ukrainian government] released convicts from prisons, they're running amok around Kyiv, killing people, women have been given arms. I say to her, pardon me, but during the World War II women were snipers and pilots. And about the convicts: they've released those who know how to handle a firearm, who were in the ATO, they were convicted over racketeering or something. Sure, they didn't release the worst of the worst, no question.
"This war has united us all"
Mikhail Goldenberg, Mykolaiv Jewish community leader
I don't approve of the Russian state propaganda's descriptions of "rampant Nazism". Before the war on Ukrainian territory, there was an ongoing attempt to change the country's ideological reference points, to replace national heroes. The focus was being shifted from the familiar heroes of the World War II and outstanding personalities of the Soviet Era to those who sought Ukrainian independence back at the beginning of the 20th century. As part of their theoretical pursuits those people often leaned towards nationalism, sometimes even racism. This ideological reorientation was foreign to many in the South-East and partly in the central regions. At the core of this aversion was wartime memory of nationalist groups fighting against the Red Army and of their involvement in the tragedy of the Holocaust. The latter was particularly important for many Jews and others who opposed this glorification of leaders and members of Ukraine's nationalist movements.
This war has united an overwhelming majority of Ukraine's citizens, regardless of their ethnic background. This unity, especially among Ukrainian Jews, is reflected by the evolution of attitudes towards the greeting "Glory to Ukraine" (Slava Ukraine). Previously, this phrase would be despised by many, especially the elderly people who remembered its use by those taking part in executions during the Holocaust. There's the memory of this phrase being used as a byline for antisemitic articles during WWII and for orders to round up the Jews to exterminate them. Today "Slava Ukraine" can be heard at all the TV channels, the military units use it to greet each other, it's become a call to resistance, no longer triggering rejection in most Jews, many of whom have even started using it. I doubt that the Jews would embrace the nationalist agenda with its unacceptable racist ideas, but this is a topic for later.
Right now a war is being fought that has united us all, and it has temporarily taken this issue off the docket. The invasion doesn't trigger discussions about "rampant Nazism", people care about the bombings, missile launches, air raid sirens, fears for one's own life and for those of loved ones. There's this spirit of resistance to the invasion. We do not think about the future under occupation, we think about the future of rebuilding the country.
"This insane 'denazification' talking point is basically mimicking Hitler's rhetoric"
Alexandra Somish, art manager at Jewish Culture Festival "LvivKlezFest"
As a Ukrainian of Jewish heritage who is also a quarter-Russian, I am horrified at this phrase. The very idea of Nazism in Ukraine is such an outrageous distortion of reality, especially right now, when we have a Jewish president whose party holds a majority in parliament. One of Zelenskyy's main campaign slogans was "Who cares what language you speak?"
And even with the previous president Poroshenko whom I always supported, there was no question of infringement upon the rights of any ethnicities.
In summary: there's no such thing as rampant Nazism in Ukraine and there never has been. This is all absolute nonsense. This exact pretence was first used to occupy the Donbas, and it's being reused again now. I think most Ukrainian Jews will agree with me. Of course, we have people brainwashed by Russian propaganda, but that has nothing to do with ethnicity.
All these insane "denazification" and "solving the Ukrainian question" talking points are basically mimicking Hitler's rhetoric.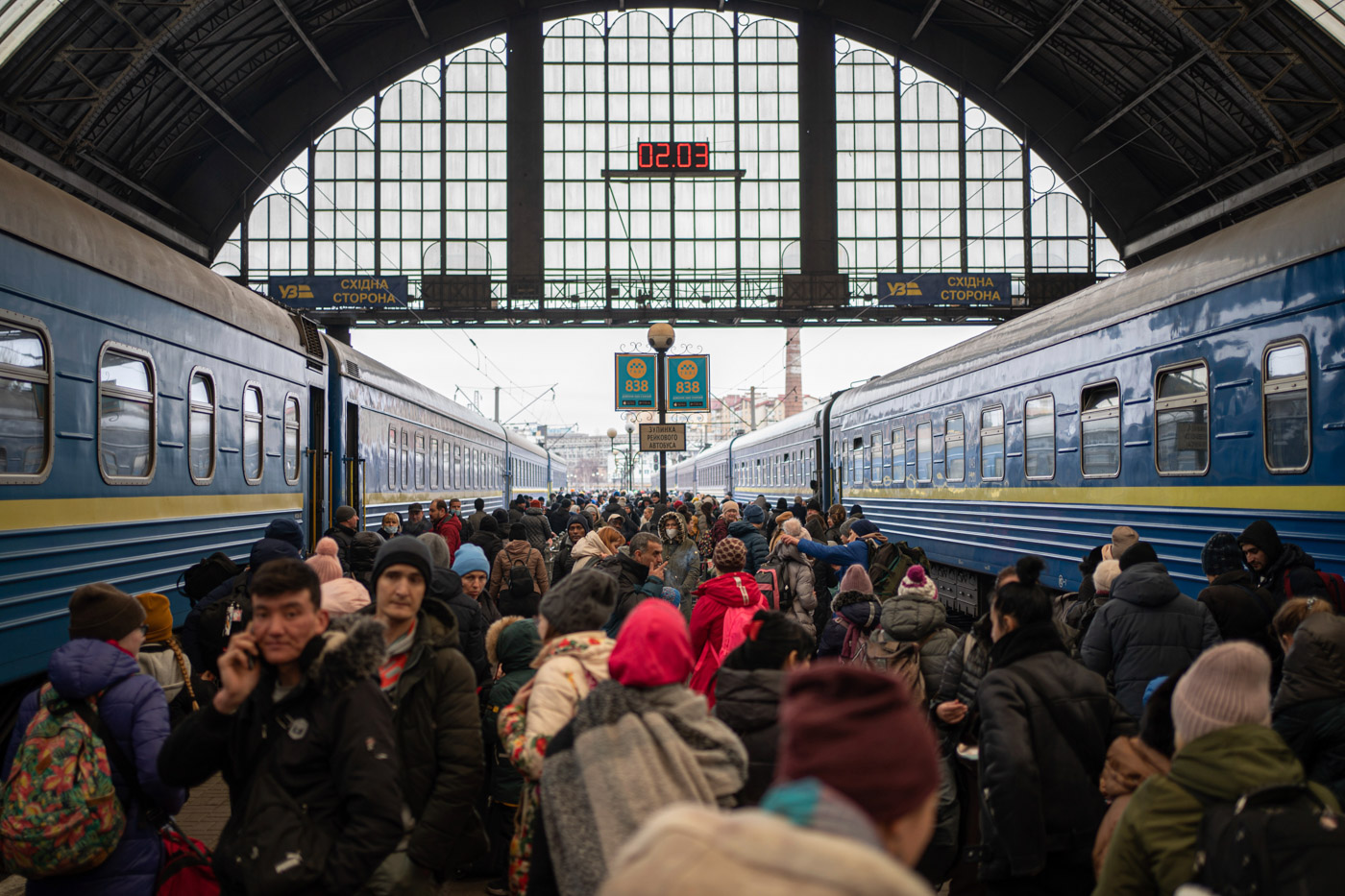 Today, crowds of Russophone citizens are fleeing from the East of Ukraine to the "Nazi" West of our country, in order to save themselves from "liberating denazifiers". Babyn Yar was bombed by "fighters against Nazism" along with the people who had come there to honour the memory of victims of the Holocaust — and the Jews who survived it are now forced to hide at the bomb-shelters.
Since the first years of our independence, Lviv has had a very lively and rich Jewish cultural life, supported by the state. The most prestigious spots in the city played host to one of the largest European Jewish Culture festivals-"LvivKlezFest" which concluded with an hours-long gala-concert on Lviv's central square. It's worth noting that the participating groups came from many, many countries, including Russia, even after the beginning of Russian aggression in 2014.
My band and I have toured many, many Ukrainian cities, including Donetsk and Luhansk. In all of the cities we received a warm greeting, and our audience was far from exclusively Jewish. So any sort of Nazism or even radical nationalism is entirely out of the question. And it will always be.
Editor: Yegor Skovoroda
Translation: Andrey Lyashenko