When artist Yulia Tsvetkova, director of Merak Theatre in Komsomolsk-on-Amur, was rehearsing for the 'Saffron Colour' festival with the actors in the spring of 2019, local police became interested. Merak actors were teenagers, and law enforcement officers visited to talk to three of them involved in the production of the gender stereotyping-themed play 'Pink and Blue'. Without notifying their parents, the police interviewed the teenagers and warned them that they would also be questioned further as witnesses in a criminal case, without giving any details. Among the questions they asked was whether their rehearsals were LGBT-themed and whether Tsvetkova had been talking to them about homosexuality, feminism, sexual education and gender equality.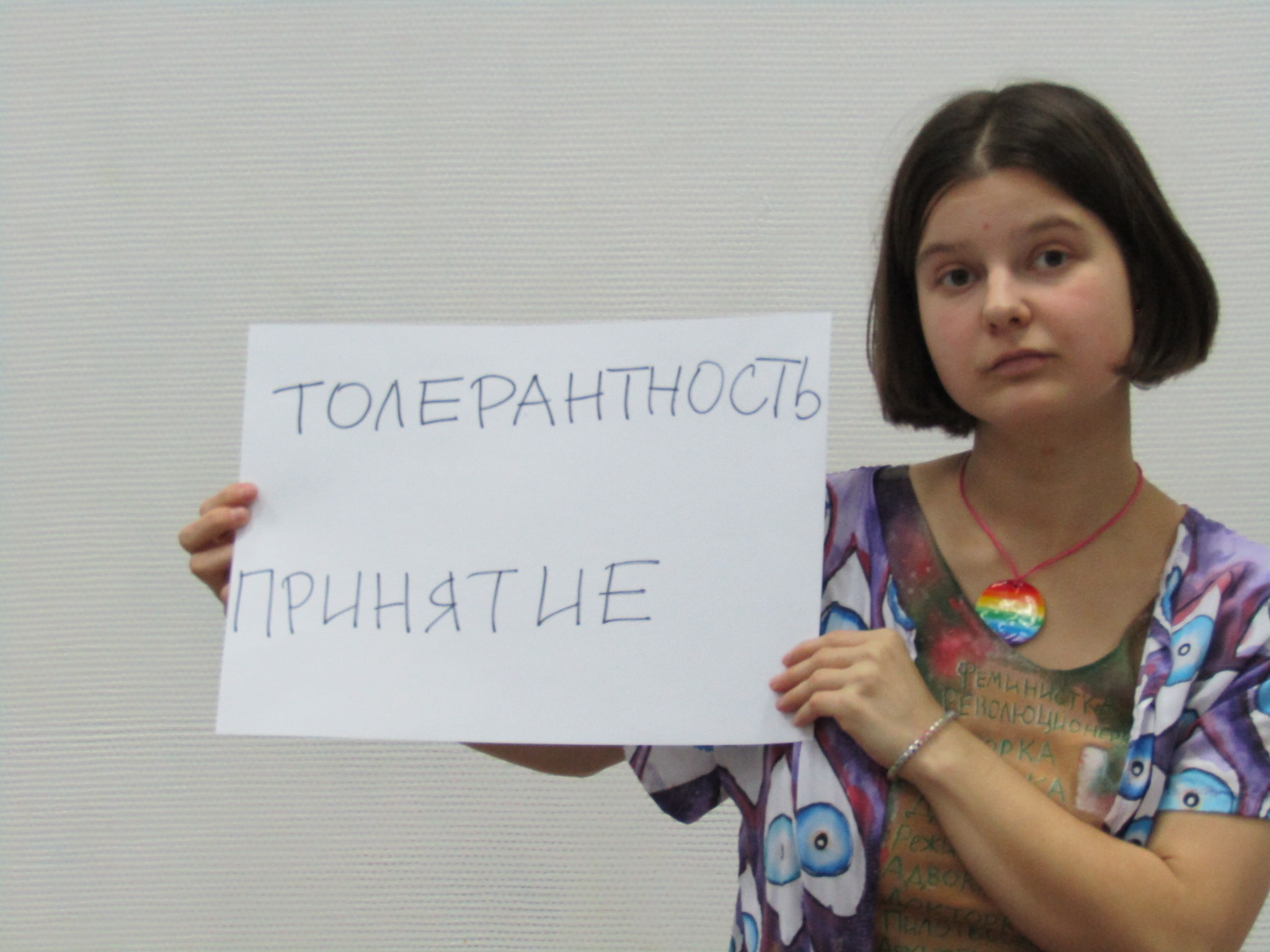 Tsvetkova insisted at the time that the play didn't touch LGBT. "This is a theatre for young people, children from 6 to 17, all underage," she told Sever.Realii. "I'm not that crazy to force LGBT topics onto them. Pink and blue are two gendered colours, and that's it." Later she was summoned for questioning by local anti-extremism police, and officers showed her three statements alleging that she's been "inciting hatred against men and promoting non-traditional family values among children."
Timur Bulatov, a professional police collaborator from St. Petersburg, boasted in November 2021 that he was responsible for one of the statements that led to the criminal case. Shortly before the investigation was launched, Bulatov posted a threatening video message on his VKontakte page (now unavailable): "A special hello to the bitch from Komsomolsk-on-Amur. It's going to be a lot of fun for you, you skank."
Tsvetkova was formally charged with distributing pornography online half a year after the police had visited the theatre, in November 2019. She told OVD-Info that the police were at the train station to question her on the day she was returning to Komsomolsk-on-Amur from a work trip. After the interrogation, a search was conducted not only at her home, but also at the children's studio that her mother had organised.
"Nine officers were roaming about the place and examined pencils and sketch pads. Among other things, they said I was a lesbian and a sex coach, that I was distributing propaganda. This had nothing to do with reality," the artist recalled. Tsvetkova was forbidden to leave the city and was issued a gag order.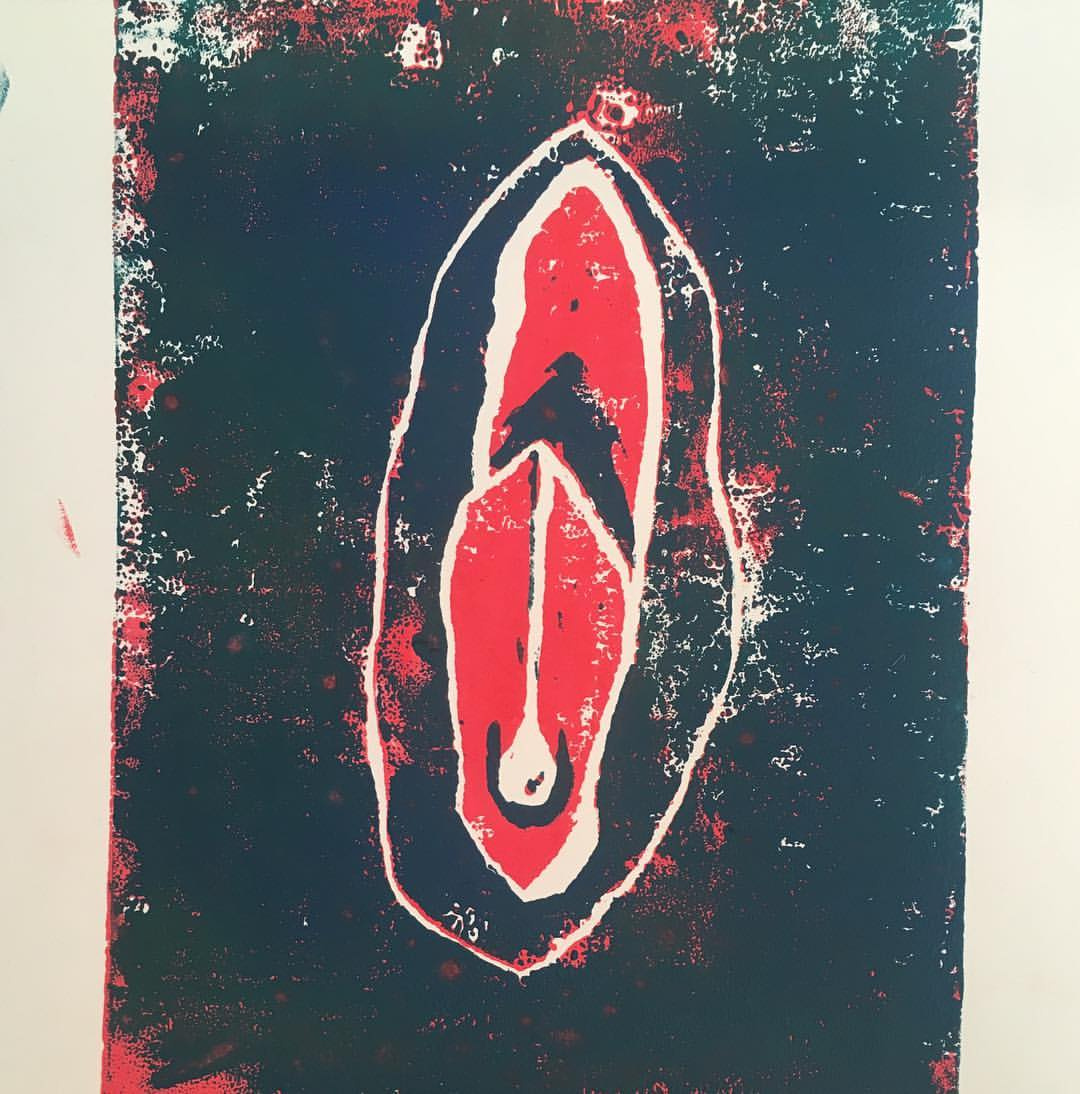 Tsvetkova's alleged crime was posting to social media drawings of vulvas at a group called "The Vagina Monologues": she published her own drawings and works by other artists. There were also a series of sketches critical of taboos around public display of female bodies. Each of the sketches was accompanied by the caption "Alive women have…"—body hair, skin folds and stretch marks.
"It was a small group, a hundred or so people, and there was artwork about the women's bodies. She was promoting normalisation of a female body, explaining that a vagina should not be taboo, that people have a lot of insecurities, that masturbation and menstruation exist, and so on. Yulia researched the restrictions on pornography before launching the blog, and all the images there were purely abstract," said Anna Khodyreva, her mother.
Together with the criminal case, two lesser administrative charges were filed against the her for "LGBT propaganda" in two social media groups; one count was about the caption "Family is where love is. Support LGBT+ families." She was fined a total of 125 thousand rubles, and then she a third administrative case was opened. A local court issued a blocking order for "The Vagina Monologues" Vkontakte group in June 2021, but a higher court overturned the decision: the community is still functioning, it has over 3,700 subscribers. This summer the authorities are attempting to block it for the second time.
In November 2019, Tsvetkova was placed under house arrest for violating the travel restriction, she went to a neighbouring Khabarovsk. Six months later, in March 2020, she was released from house arrest after a request by the local prosecutor who noted lack of indictment after months of investigation. The indictment was not ready until three months later.
In December 2020, the investigator requested an expert examination of the vulva drawings and asked to compare them to images from an episode of 'Sex and the City' which featured 'portraits' of vulvas. Experts were required to determine if vulva images were indeed pornography intended to "provoke an attitude harmful to human well-being, including that of a minor." In their response, the experts confirmed that the images were pornographic and pointed out that "some pictures may provoke negative reactions in Orthodox believers, responsible parents, as well as conscripts."According to Tsvetkova's mother, one of the experts, Tatiana Troitskaya, is an art historian with a criminal record. In 2017, a court in the Moscow region ruled that she had falsely claimed that 19th-century Buddha sculptures were modern so that they could be transported out of Russia.
The trial began in April 2021. After almost a year of proceedings, Judge Konstantin Kurnoy ordered a re-examination of expert testimony. New experts were from the Center for Sociocultural Expertise, an institution that previously provided testimony in the cases of Pussy Riot, Jehovah's Witnesses (the organisation was declared extremist in 2017), blogger Vladislav Sinitsa (sentenced to 5 years in prison over a tweet), historian Yuri Dmitriev,  and the Memorial human rights organisation.
Neither Yulia Tsvetkova nor her lawyer have made public statements in recent months. Even a week before the verdict the lawyer refused to speak to Mediazona citing a "request from the defendant." In June, Yulia confirmed to the BBC Russian Service that she was living in near isolation.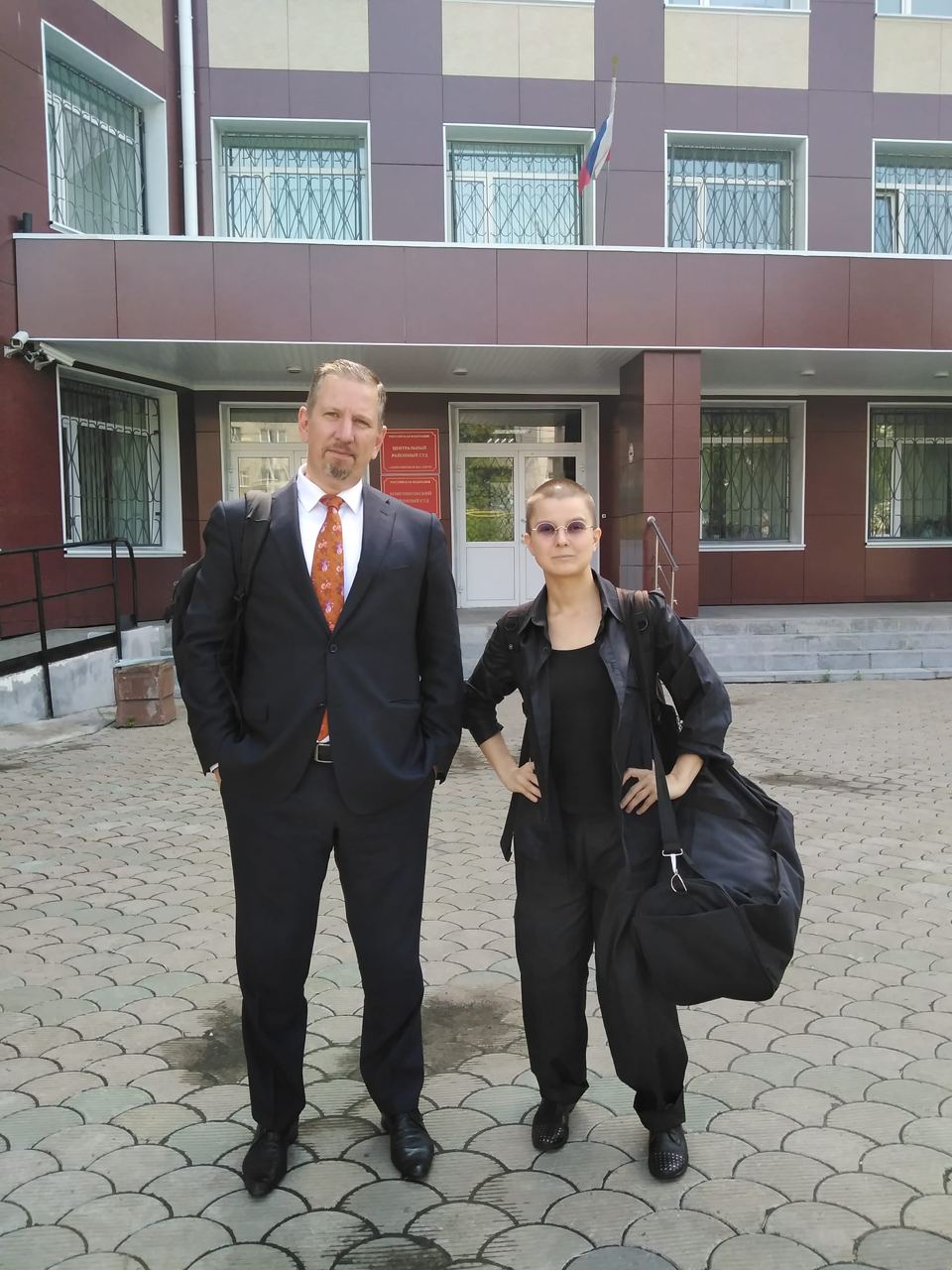 "I have no reply to the question about how I feel. There is no answer to that question," she said. "Truly, my life has been completely destroyed. This is not a metaphor, this is reality. All the people I've been communicating with before the case and during the investigation are no longer around. It's total isolation now. Too much stigma on me." She felt desperate: "Two years ago I thought I would just give up. That's not about fear that, oh my God, I'm afraid of prison. It's about an endless stream of disenfranchisement, humiliation, people leaving, people doing very unethical things. It's not an experience you can walk out of, shake it off and move on. It's a life-changing experience."
"We rejoice cautiously," her mother Anna Khodyreva said after the acquittal was announced. "Within 10 days the prosecutor's office can appeal the verdict."
After the verdict, lawyer Aleksandr Pikhovkin told Mediazona: "Yulia feels devastated—in a good way. She is yet to realise that this is over. In fact, it's not over yet, we have to wait, so she doesn't want to be happy prematurely."
Editor: Egor Skovoroda