On 8 October, the mobilised men from the 15th Motorised Infantry Regiment of the 2nd Tamanskaya Division uploaded a video message to YouTube.
In the video, the soldiers are saying that in a few hours they would be sent to the Liman area to reinforce "one of the attack columns", despite that they had only practised shooting once, "on the day when [the Russian Defence Minister Sergei] Shoigu visited the firing range in Naro-Fominsk." The recruits assigned to drive armoured vehicles have no idea how to start them. Many went into debt buying fatigues and gear. Some didn't get bank cards with their salaries, and others' cards simply don't work. Artillery is "rusty", they say, "getting stuck whenever we try to use it."
The majority of the men in the video, dressed in random uniforms with varying camo patterns and cuts, did not say much, maybe just a sentence or two. Only two soldiers spoke at length. Vladislav from Moscow, a lawyer with a gaming Youtube channel called Rus_GamerPro (he posted the video), and 'Slavik'. After having been drafted, Vladislav was appointed deputy commander of the 1st platoon, 2nd company. On 9 October, the day after the video was published, all the men were sent to the front lines in the Luhansk region of Ukraine.
Soon after the video was posted, Slavik died, according to another soldier: he volunteered to join a repair crew, and "two guys were sent to get some kind of wheels, and ended up under mortar fire; his lungs were punctured, the other guy tried dragging him, and that's it."
Mediazona tracked these soldiers' journey from their first visits to the military recruitment offices to the present day.
Mobilisation
"On 22 September we got the summons from an ordinary volunteer, a young man, and I signed it for my brother," Alyona, a sister of one mobilised man from Moscow region, says. Neither her nor the future recruit realised that a summons can only be binding if it's handed over in person.
Three days later, her brother went to the local recruitment office, not taking any of his stuff in the hopes of "clearing things up." The plan failed: now his mother and sister say that he was not allowed to go back to pack and get ready—instead, he was sent to Alabino near Naro-Fominsk, where the 15th Motorised Infantry Regiment was stationed.
There, the recruits spent three or four days—enough for their relatives to buy all necessary gear with their own money. "He called us and said that they won't be given any trenchcoats, knee pads or other stuff", said one of the women. "So we had to buy it all."
"We were very nervous until the very end because we didn't know where they were going to send them", says the wife of another soldier. "First they mentioned Belgorod region, then Voronezh, then Belgorod again."
Belgorod
93 of the mobilised men from Alabino ended up in Belgorod region. As the soldiers recall on the video that has been sent to Mediazona, at first they were sent to one location "on a hill" not far from the village of Nikitovka. They stayed there for three days with no food; then they were reassigned to the 12th Tank Regiment, which they found out after the fact.
After that, commanders promised to move them to the training shooting range Mulino in Nizhniy Novgorod region, but they were sent to Khokhlovo near Belgorod instead. "We arrived at night and three hours later we were told: 'Oh, you're kinda in a different location,' to which we replied: 'We don't know anything, let's figure it out in the morning.' And all the time we were being promised: 'You will get training in shooting grenade launchers and other types of weapons.' They promised that we would get to drive armoured vehicles, would have access to four ATGMs."
Three days later, the recruits were in Luhansk. They never went through training.
"Those mobilised on 23, 24 and 25 September, they are all in their positions without any training", Vladislav says; the situation is a 'slaughterhouse'.
"After our platoons began to be transported through the forest, drunken officers took away all our magazines, all ammunition and equipment," the soldiers say. "They left us with bare assault rifles. Not very cool, you know."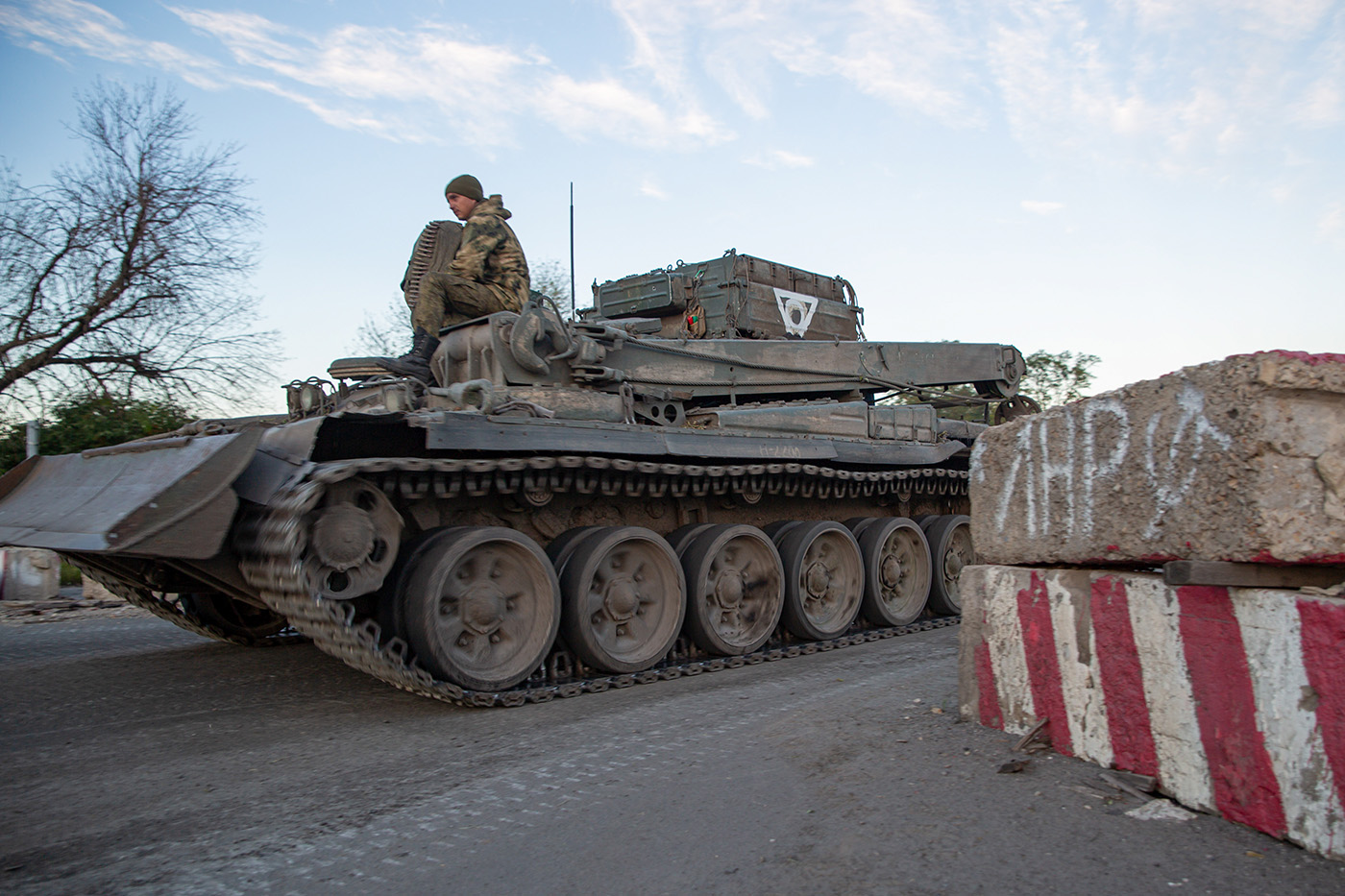 Retreating
According to the recruits, on October 9 they were driven to the area near Svatove, a strategically located city in the occupied portion of the Luhansk region at the centre of the Ukrainian counteroffensive. They were "in a position near the road in a small forest."
On the second day they were given a malfunctioning radio, then another one, but the signal "just wasn't strong enough." "We had no comms with either the headquarters or the platoon's commander, or the 2nd platoon, or the 3rd…"
In total, there were about three dozen men, including the driver mechanic of an armoured fighting vehicle—but there was no vehicle for him to drive.
When heavy rain started pouring down their heads, the soldiers were ordered to build a dugout; waterproof plastic sheets were to be bought at a store in a nearby town out of their own money.
There were no ATGMs, hand grenades or RPGs, "one machine gun did not work, the bullet did not fit the chamber." The soldiers only had assault rifles, "not properly registered, and the weapons that were registered in our names are in the hands of some other people."
Later, the company commander told their platoon to "meet the incoming enemy column." "But we have never shot an RPG! He replied: 'Let me send you to the front lines, there you're gonna learn how to shoot,'" one soldier recalls his conversation with an officer.
On October 12, Ukrainian artillery started shelling near their positions, "like five kilometres away". The shelling began at about 6 pm, and an hour later they saw "a crowd", 30–40 Russian soldiers retreating from the front line: "We asked the guys what was happening, had the village been surrendered. They replied: 'The battle there is lost, we were roughed up by the mortars, and we are retreating.' There were about two companies there, the 5th and 6th, also recruits. One of them said that there would be a tank battle soon. If the tanks follow, it means that the tank battle would be lost."
The platoon conducted an all-hands meeting in the forest, "because there was nobody behind those guys who left, only us." At that moment, four Russian tanks with their headlights on drove past the position towards the front line. Some 20 minutes later, they heard the sounds of shelling, and the tanks drove back, this time slower and with their lights off. The shelling continued unabated. "We swiftly gathered our weapons, bulletproof vests, and personal bags and just followed the tanks," the men say.
They walked three to four kilometres in the dark until they caught up with the tanks: at the crossroads, they were stopped by some officers desperately trying to prevent a retreat. At that very moment, Ukrainian artillery hit the intersection, and "everyone fled like cockroaches." "The officers jumped into their cars and left the checkpoint immediately. The tank men asked for a radio as they had no comms with their command. We gave them our radio. They also asked for weapons: 'Guys, do you have a spare assault rifle?'" the soldiers recall.
In total darkness, the platoon continued their retreat and some 20–25 kilometres farther encountered a Luhansk People's Republic checkpoint; the fighters demanded that they surrender their weapons. The Russians spent the night there, and in the morning "after being threatened by one of the men from the checkpoint who had reloaded his gun, we were told: 'Guys, give us your bulletproof vests, helmets.' Well, at that point we didn't really care."
Of the 1st platoon, 15 people reached the checkpoint, the rest were nowhere to be seen: "As we were traversing one 15 kilometre stretch, artillery was firing at us from behind." Soldiers from the LPR fed them, gave them water (all the while "engaging in a sort of semi-marauding"),  asked about their abandoned positions and went there to collect left or lost equipment.
The mobilised men insist they were ready to return to their positions and just waited for some commander to come to the checkpoint "and figure out what to do with us,"—but it never happened. In the end, they were told: "Guys, do whatever you want, just fuck off."
On 14 October, the remnants of the 1st platoon left the checkpoint. Along the way, they stumbled upon Russian soldiers in an AFV who agreed to give them a lift to Svatove. There, they "dispersed" into several smaller groups later took refuge in an empty house, fearing that they would be sent back to the front lines.
Three days later, while in hiding in Svatove, Vladislav posted the appeal to his gaming YouTube channel. They hope that the military prosecutor's office will examine the 31-minute video.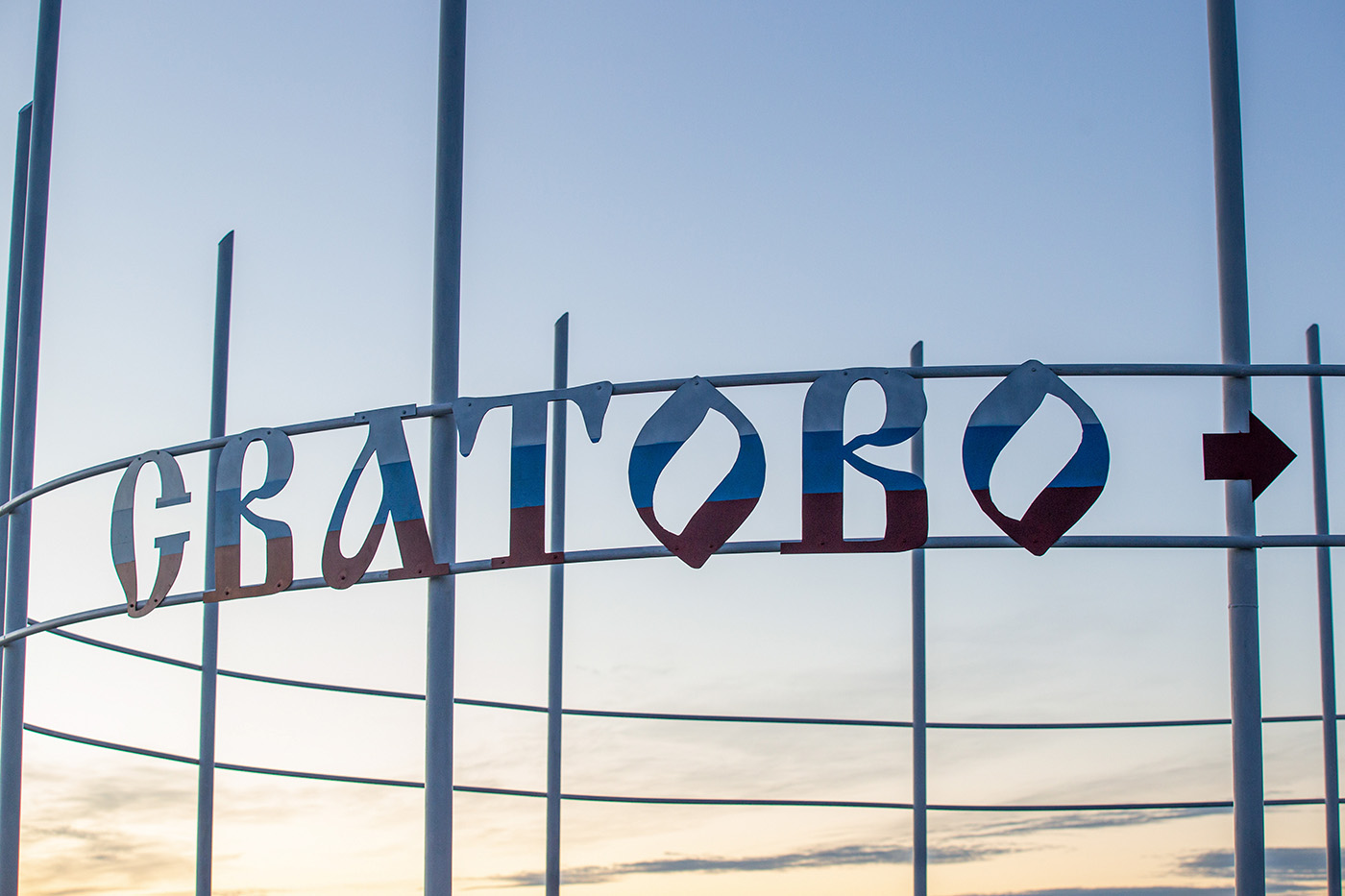 Families
Once they reached safety in Svatove, the soldiers rushed to contact their families. Mediazona obtained a recording of one of these calls: on the morning of October 13, when one recruit called his wife, he specifically asked that she taped the conversation.
"Those guys who were defending higher ground, they were totally eliminated, almost instantly. And we had no comms, no commanders, no guns… We practised shooting once, 60 shots in Moscow," says the man. "In fact, they just don't give us shit," he continues.
The next day, mothers and wives of mobilised men from the Moscow Region went to the Chief Military Prosecutor's Office. "They didn't even listen to us. They accused us of being liars, and our men — of deserting," one woman says.
They also sent appeals to the President's Administration, the Ministry of Defence and other agencies. "Most of what we got was replies that it would take them up to 30 days to respond," says Alyona, sister of one of the mobilised from Moscow region. "We were just pushed aside." Mediazona sent a request to the MoD press office but received no response.
To coordinate their effort to help their men, the women have created a group chat on Telegram. "Together we draft statements, make calls, attempt to do something that will save our men from their deaths," one woman says. Now they are looking for lawyers ready to help.
Alyona recalls how women appealed for help to one of the Russian milbloggers who works on the ground in the self-proclaimed LPR. "At first he agreed to cover our story," she says. "But then he pulled out. He said he wasn't ready to lose his job over this."
Back
From Svatove, 13 men of the 1st platoon headed towards the border together with some "guys" from other retreating units, Vladislav says.
"They were trying to get us. A truck came to Svatove, and a Major told us: 'I'm going to take you home'. We asked where, and he replied 'Back to the base!' We got the hint and left town." According to Vladislav, "three or four days later there was an order not to let a single soldier out of Svatove."
"We had one man surrender his body armour to the guards to get through—we came to an agreement, so to speak, with the local fighters. We didn't trust anyone, so we just rushed towards the border," he says.
His conversation with Mediazona took place on October 23. Vladislav says that he and many of the mobilised men were at a military base in the Belgorod region in Russia. He adds that one day they were shelled from the Ukrainian side, and "the entire officer staff got blown up."
"We stay here while the preliminary investigation is ongoing. The Prosecutor General's Office, the FSB and many other agencies are dealing with us," Vladislav says. He hopes that his commanders will get punished.
Later that evening, Vladislav alerted Mediazona that they would be on the move again because of "some movement" at the base following the most recent shelling of Belgorod. His phone could not be reached after that.
Editor: Dmitry Tkachev