The airsoft association of the Samara region is providing combat training to the men recruited during Vladimir Putin's "partial mobilisation." According to Anton Ptichkin, head of the organisation, since October, civilians who play airsoft have trained over 600 recruits, and approximately the same number is about to undergo the course in the coming 2–3 weeks.
Videos from association's social media show that the training process involves using not only airsoft equipment. "We are using military-issued weapons loaded with blanks, as well as mock weapons in order to make the training as realistic as possible," Ptichkin told Mediazona.
He also said that his instructors have battlefield experience from fighting in Ukraine previously. Ptichkin claims that the association volunteered to organise these training courses and was not specifically requested to provide this service by the military—he believes that the army is handling the mobilisation process well. "We just felt that it was our duty not to stand idly by; the point is not to accelerate the learning process, but rather to enhance the skillset that our boys are leaving with," he stated.
Ptichkin added that the local authorities were aware that airsoft players served as instructors for the recruits. Moreover, the training process was authorised by the local governor Dmitry Azarov. According to Ptichkin, "the governor provides great aid with his administrative resources, supplying expendable materials necessary for the training." The head of the region did not respond to Mediazona's questions in time for publication.
The recruits are being trained at a local military base as well as at the airsoft association's shooting range. The schedules are determined under the supervision of the squad commanders. According to Ptichkin, the conscripts are trained in tactics, first aid, evacuation of wounded soldiers under enemy fire, setting up base, and urban warfare.
There is no perfect way to determine the efficiency of this training process but Ptichkin adds that the conscripts are even being trained to evade shelling.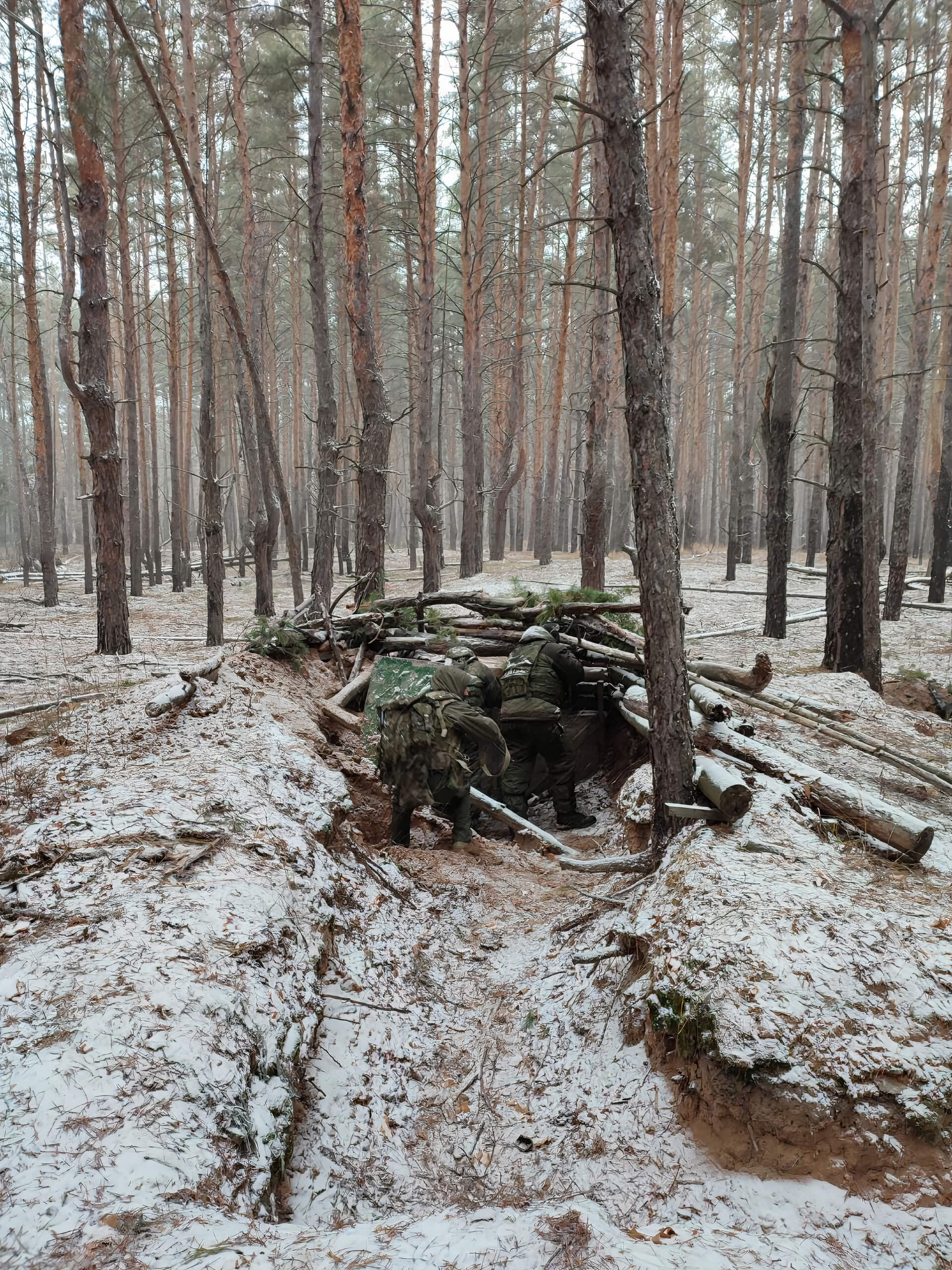 According to him, the mobilised men are being shot at from airsoft mortars loaded with plastic projectiles... or peas. "We explain and show them how to jump and drop to the ground, and how fast one should be doing this. What provides effective cover and what does not," Ptichkin said. He claims that he has personally experienced shelling. "Problem is, I cannot fully impart the feeling of being under mortar fire, so it's anyone's guess how a person's psyche might react in this situation. Some will be stunned, some will panic, some will keep their cool and continue fulfilling their duties."
During the mobilisation effort, many conscripts have been complaining about the lack of combat training or its subpar quality. "15 minutes of medical training, theory. 15 minutes of tactical training. Crawled ten meters one way, ten meters back — and that's it. Then another 15 minutes of comms training: they showed us the radio, buttons to push and stuff. No hands-on experience, no fucking nothing. Then 15 minutes on how to lay mines. They only showed it, no one got a chance to try. And that's all the training we had," one recruit from Kaliningrad told Mediazona earlier.
Anton Ptichkin names two units that received airsoft training in October: one Motorised rifles battalion of the 15th Alexandria brigade and the Ermak Cossack battalion. His organisation will continue to train recruits "until further notice."
Editor: Dmitry Treschchanin