The death of Vladlen Tatarsky
On April 2, during an public talk by the prominent pro-war milblogger Vladlen Tatarsky, an explosive device detonated at Street Food Bar No. 1, a cafe in Saint Petersburg, at approximately 6pm. The Ministry of Health reported that the explosion resulted in 32 injuries, 10 of which were serious. Within an hour and a half after the incident, the Ministry of Internal Affairs confirmed Tatarsky's death.
The cafe where the blogger held the event with his readers is owned by Yevgeny Prigozhin, the founder of Wagner PMC (his company's ownership was confirmed in 2022). Since April 2022, the Cyberfront Z movement has been holding meetings there on weekends. Tatarsky's talk was one of these. Prior to the event, Tatarsky had a "private meeting" with his fans at Listva, a bookstore for young ultra-nationalists.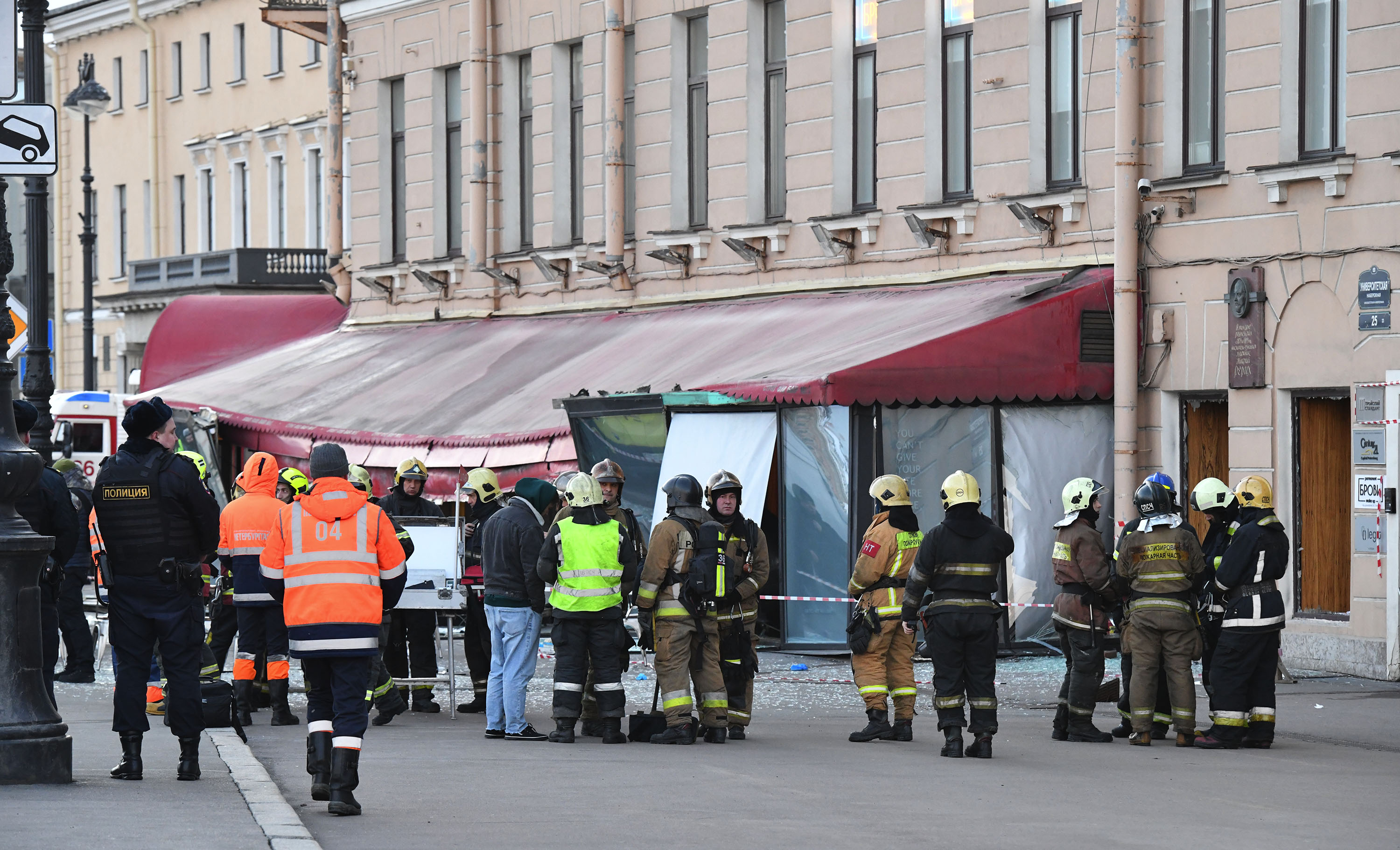 According to eyewitnesses, the explosion in the cafe happened shortly after one of the listeners handed Vladlen Tatarsky a homemade statuette as a gift. "A certain Nastya was sitting at the table alone," one of the participants of the event told Fontanka, an independent Petersburg media outlet. "She was like: 'I'm an artist, I wanted capture the heroics of the SMO, but it's not easy. That's why I've only made your bust so far. It's in the wardrobe.' She goes there, takes a big box, gives it to him, there is something gilded inside. He jokes: I hope you didn't make me fat. Thanks her, puts the statuette next to himself." Another witness recalled that, having handed over the statuette, the girl sat down "three meters" from Tatarsky, and five minutes later the explosion happened.
Eyewitnesses reported that the explosion at the cafe occurred shortly after one of the attendees presented Vladlen Tatarsky with a homemade statuette as a gift. According to one participant, "Some woman named Nastya was sitting at the table alone," one of the participants of the event told Fontanka, an independent local news outlet. "She was like: 'I'm an artist, I wanted capture the heroics of the SMO, but it's not easy. That's why I've only made your bust so far. It's in the cloakroom.' She goes there, takes a big box, gives it to him, there is something gilded inside. He jokes: 'I hope you didn't make me fat.' Thanks her, puts the statuette next to himself."
Another witness stated that the girl who gave the statuette to Tatarsky sat down "three meters" away from him and five minutes later, the explosion occurred. The force of the explosion shattered the windows of the cafe. According to eyewitness Nikolai Mamonov, "People ran to the exit, in a stampede, everyone was shouting. There was a lot of smoke, I almost fainted. You couldn't see anything. I even lost my phone, then found it through someone. I was afraid that another explosion would follow." Polina Butorina, another witness, recounted that when she made it outside, she saw the injured with bandaged eyes and blood everywhere. A government news agency, TASS, cited a source estimating the explosive power at "more than 200 grams of TNT."
Who is Daria Trepova
Shortly after the explosion, the Investigative Committee launched a criminal investigation under the article on "murder committed by a generally dangerous method" (Article 105, parapraph 2, section e of the Criminal Code). A suspect quickly emerged, 26-year-old Daria Trepova from Saint Petersburg.
Acquaintances of Trepova told Agentstvo, an independent news outlet, that she had attended art school in the local town of Pushkin before enrolling at Saint Petersburg State University. However, the university released a statement clarifying that Trepova had not been a student there since 2019.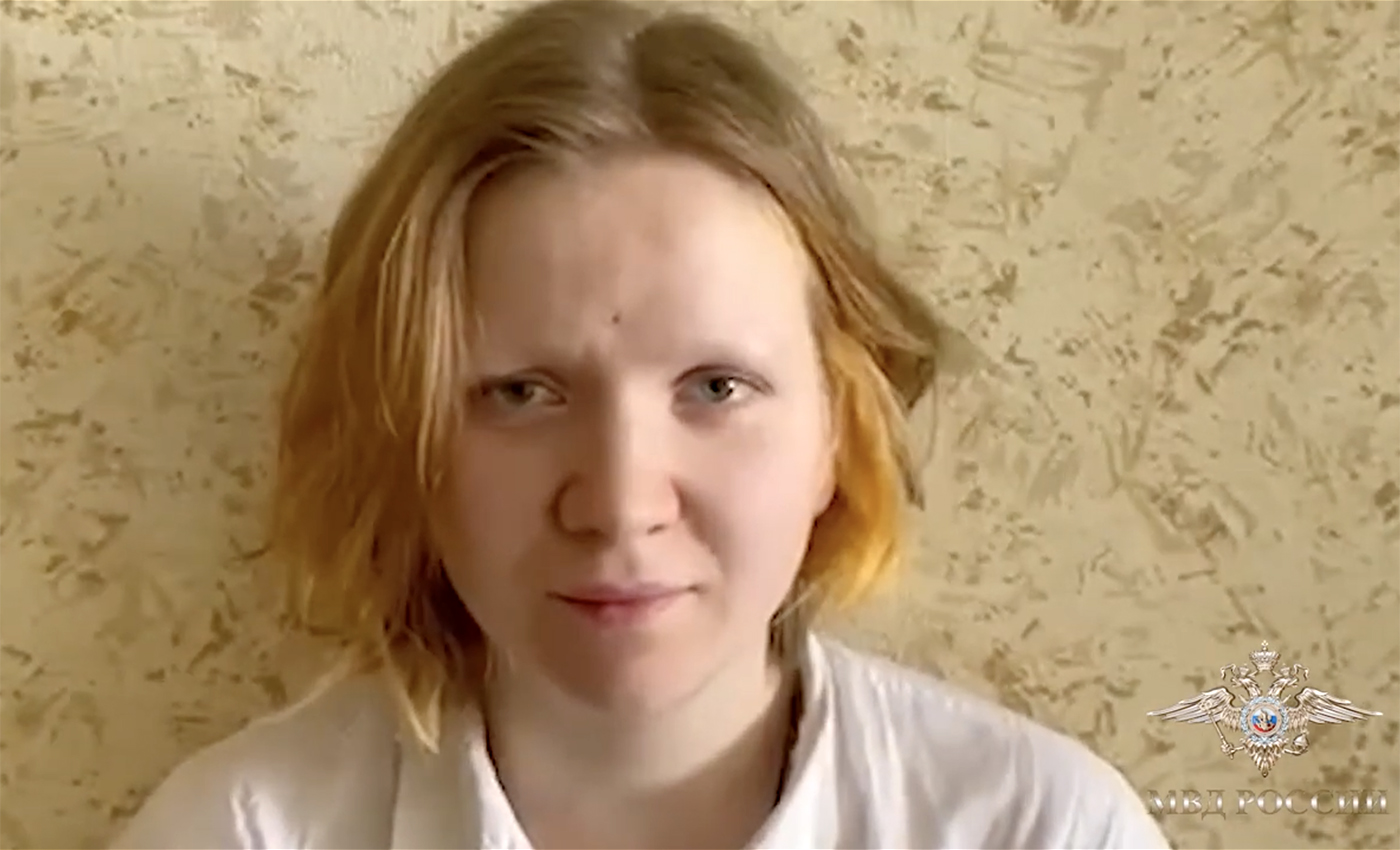 According to a friend, Daria Trepova had worked at a vintage clothing store in Saint Petersburg for a long time before quitting and moving to Moscow about a month ago. One week prior, she had left a group chat she was a member of, promising to return later, her friends stated.
Interfax news agency reported on Trepova's detention on the evening of April 2, but this information turned out to be false. The security forces conducted a search of an apartment in Pushkin, where Trepova was likely registered, and took her mother and stepfather into custody. Trepova was put on a federal wanted list.
She was eventually apprehended on the afternoon of April 3 in Saint Petersburg. According to Fontanka, "the suspect bought tickets to Uzbekistan." Shortly thereafter, an excerpt from her interrogation was released by the security forces.
In the video, a young woman with unevenly cut hair is seen nodding when asked if she understands why she has been detained.
"Why?"
"For…" Trepova grins. "I would say, for being at the scene of the murder of Vladlen Tatarsky."
"What have you done?"
"I brought a statuette there that blew up," she sighs.
After a cut in the video, the same voice asks: "Who gave it to you?"
"I'd rather say later," the woman sighs again.
According to Fontanka, Daria Trepova was staying at an apartment owned by an acquaintance of her husband, Dmitry Rylov, who is currently outside of Russia. Trepova's husband is a member of the Libertarian Party of Russia and, in an interview with SVTV, an outlet launched by a libertarian Mikhail Svetov, he stated that he and his wife oppose the war in Ukraine. However, he also insisted that his wife would not commit murder and was most likely being misled by someone else. He is confident that Trepova had been framed and had no knowledge of the explosives in the statuette she presented to Tatarsky.
Rylov also claimed that he spoke to his wife after the explosion and that she told him she had no knowledge of the bomb. According to Rylov, Trepova thought that the gift contained a device that would "allow access to a person" and was unlikely to be detected immediately or ever. "But it definitely shouldn't have been a bomb."
Citing an anonymous source, RBC also wrote that the security forces do not rule out that Trepova might not have known that there was explosives in the statuette. However, the National Anti-Terrorism Committee (NAC) issued a statement implicating Trepova in the assassination, alleging that it was planned by "Ukrainian special services" and Alexei Navalny's Anti-Corruption Foundation (ACF), which Trepova is said to have supported.
The ACF denied the allegations, with Ivan Zhdanov, the director of the foundation, stating that it would be "stupid" to actively deny the accusations but insisted that they had nothing to do with the incident. He also claimed that it would be "convenient" for the security forces to accuse the ACF of the explosion as part of a larger effort to discredit Navalny.
Additionally, the '112' Telegram channel reported that Trepova had attended a meeting between Tatarsky and students in Moscow five days before the explosion, introducing herself as Anastasia and "establishing contact" with the milblogger.
Who is Vladlen Tatarsky
The milblogger's real name was Maxim Fomin, and he was to turn 41 in late April. He adopted the pen name Vladlen Tatarsky from Viktor Pelevin's 1999 hit novel "Generation P" (published as "Babylon" in English), where the character's name was Vavilen, a tongue-in-cheek amalgamation of Soviet legacy and a chaotic Babylon-esque post-Soviet reality.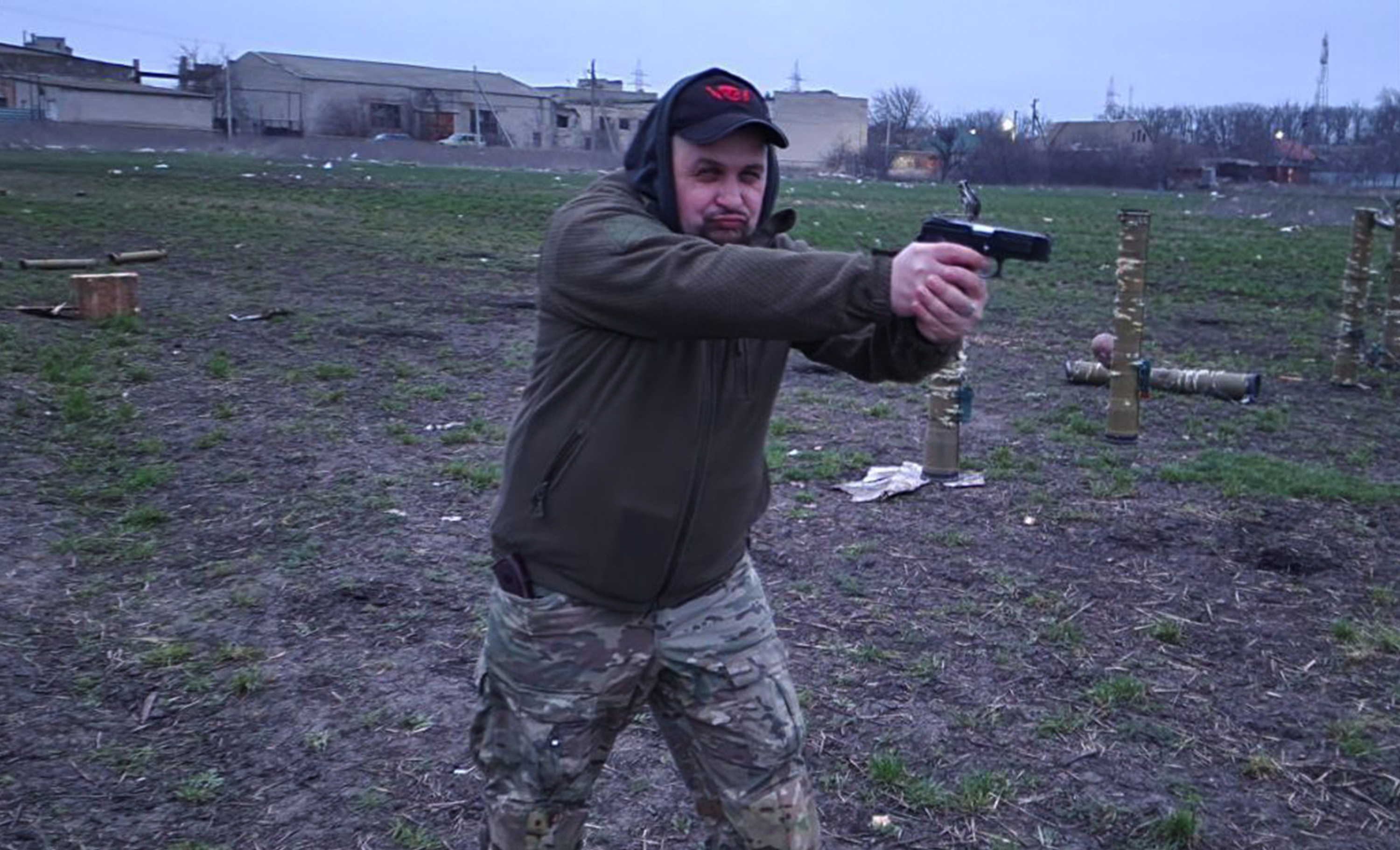 Fomin was born and raised in a family of miners in Makiivka, Donetsk region of Ukraine. On December 8, 2011, he and two friends robbed a bank in their hometown, wearing stockings over their heads and armed with a pistol. They stole 11,707 hryvnias, 1,250 euros, 255 dollars, and 10,800 Russian rubles. According to Ukrainian media outlet Segodnya, there were up to a million hryvnias in a fireproof cabinet, but the robbers did not notice them. One of the stolen bundles of banknotes had a tracking sensor, which they discovered and destroyed upon arriving home. However, they were arrested on the same day.
During his trial, Fomin claimed that he robbed the bank because his furniture business was not doing well, and he had accumulated a significant amount of debt.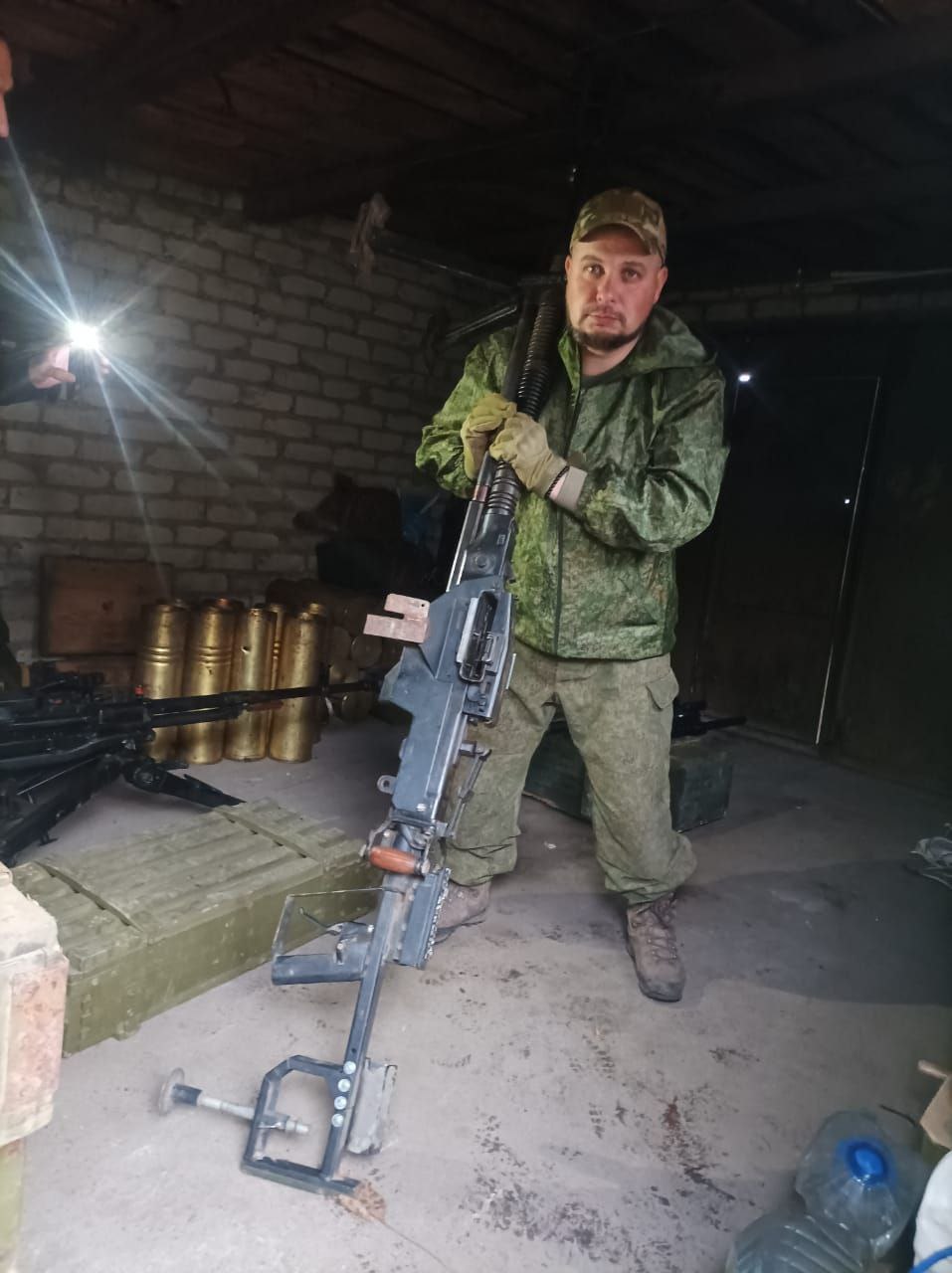 Fomin was sentenced to eight years in prison for the bank robbery, with one accomplice receiving the same sentence, and the other receiving a year less. He served his sentence in penal colony No. 57 near Horlivka. In the summer of 2014, the colony came under attack during clashes between the Ukrainian military and fighters of the self-proclaimed DPR, Donetsk People's Republic. Fomin claimed that he escaped from the colony with a group of prisoners and then joined the ranks of the militia, fighting in several units of the self-proclaimed LPR, Luhansk People's Republic, because the DPR forces refused to accept a convict.
In an interview with Business Online, a Tatarstan media outlet, Fomin claimed that he was returned to prison after his brief stint with the militia due to the lack of legal grounds for his release. However, he was later pardoned by Alexander Zakharchenko, then the DPR leader, and served on a contract before quitting in 2019 to focus on his blogging activities and move to Moscow.
Vladlen Tatarsky published three books about the war was an active participant in the YouTube streams of a Wagner PMC mercenary prior to Russia's full-scale invasion of Ukraine. However, the channel has since been deleted.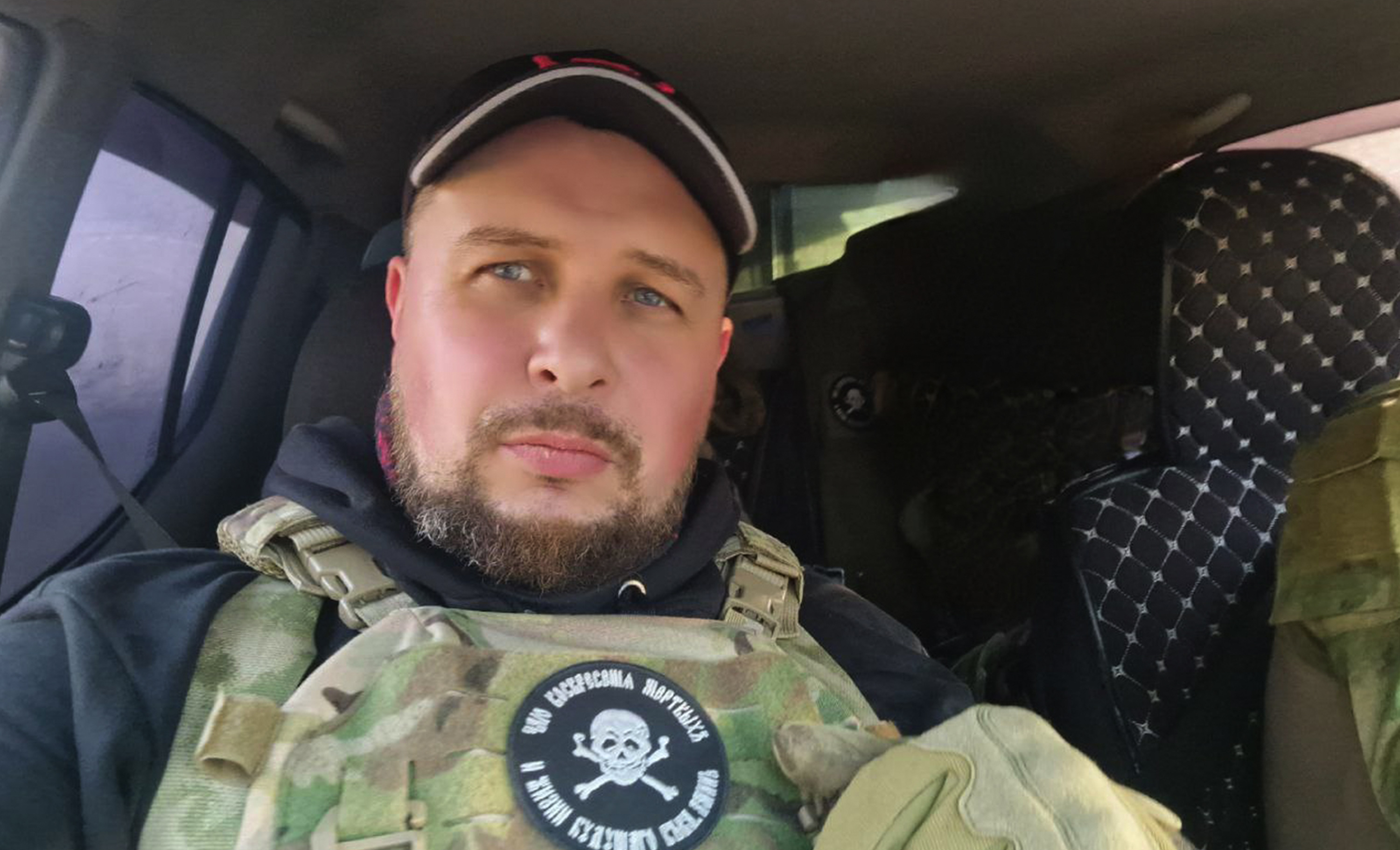 Tatarsky claimed that he returned to the Donbas at the beginning of February 2022, as he realized that military operations would begin soon. In an interview with Business Online during the siege of the Azovstal plant in Mariupol, he said, "I am not an information war combatant, because I carry out combat missions on the front line. For me, the information war is now secondary. I used to write for my Telegram channel, published some of my thoughts, but now my head is filled with the idea that we should kill more Azov fighters in a particular workroom. I can't think about anything else." He also mentioned that he and a volunteer friend fly copters and make calculations for UAVs.
Despite his supposed active involvement in combat operations, Tatarsky continued to run his popular pro-war channel on Telegram, which had over half a million subscribers. In September, just ten days before the start of mobilisation, he advocated for it, suggesting that it was necessary to execute a wartime industry shift and hit Ukraine's civil infrastructure with all available means. He even called for a preemptive nuclear strike on Snake Island.
On September 30, 2022, Tatarsky attended a ceremony in the Kremlin Grand Hall where Vladimir Putin signed a decree on the annexation of the self-proclaimed DPR and LPR as well as Kherson and Zaporizhzhia regions of Ukraine. Tatarsky recorded a video, saying: "We will conquer all, kill all, and rob whoever we need, just as we like it."
By the morning of April 3, a spontaneous memorial appeared next to the cafe where the blogger was killed. Vladimir Putin's spokesman, Dmitry Peskov, called the incident a terrorist attack, and later the Investigative Committee officially declared it as such.
Pro-government bloggers also mourned the death of their colleague. Anton Krasovsky, a former employee of Russia Today, wrote on his Telegram channel, "Tatarsky was killed in the center of Saint Petersburg. Killed by Ukrainian terrorists. They are all over our country obviously. And they will kill and set explosives." Nationalist blogger Yegor Kholmogorov supported Krasovsky, saying, "Maxim, I believe, will go to heaven. Life in Kyiv and other Khokhlobads should turn into hell."
Following Tatarsky's death, Margarita Simonyan, editor-in-chief of Russia Today, wrote on social media, "Well? Will we forget? Will we forgive?"
Tatarsky was not the first pro-Kremlin propagandist to be assassinated in Russia. In August 2022, 29-year-old Daria Dugina was killed in a car bombing in the Moscow region, with the FSB later accusing a Ukrainian citizen of executing the attack. Last month, the security forces claimed to have prevented an assassination attempt on Konstantin Malofeev, owner of the Tsargrad TV channel, attributing the plot to Denis Kapustin, leader of the Russian Volunteer Corps fighting on the side of Ukraine. In April 2022, the FSB reported thwarting a murder plot against TV propagandist Vladimir Solovyov, with Russian neo-Nazis accused of carrying out the attack on instructions from the Security Service of Ukraine.
"The safety of KOLs is zero," TV presenter Tina Kandelaki remarked after Tatarsky's death. "Ritual killings are becoming a tradition."
Editor: Maria Klimova
Translation: D. G.