"I heard two shots and the bullets just whizzed by so close. I took out my phone, broke it and threw it into the woods. I turned around and ran straight through the ice towards the light of houses that were, literally, maybe two to two and a half kilometers away. I just ran and ran. The Russian border guards were apparently afraid to run after me because of the thin ice, so they let a dog go, but it got tangled up in the barbed wire in a snowdrift. I then ran to a populated area."
According to Vladimir Osechkin, the founder of Gulagu.net, Andrei Medvedev, the former commander of the Wagner PMC, was able to leave Russia. In a video published by the activist, Medvedev said that he crossed the border near the settlement of Nikel in the Murmansk Region.
In Norway, Medvedev was detained by police and border guards and charged with crossing the border illegally. He is now in a migrant center in Oslo.
Who is Andrei Medvedev
Medvedev first gained attention in late November after he contacted the human rights organization, Gulagu.net.
"In wars, mercenaries have no names or surnames, they only know each other by their call signs," wrote Vladimir Osechkin, the organisation's founder. "But Andrey Medvedev, who fought under the call sign 'Dzhoga', decided to break the regime of silence and obedience, left the criminal organisation launched by the security services and Prigozhin, and came to the headquarters of Wagner Group, to hand in his badge and publicly renounce them. But, as is often the case with the mafia, 'entry: one rouble; exit: life' principle works, and almost immediately the Yevgeny Prigozhin's security service and their accomplices in the Department of Internal Affairs of St. Petersburg and Leningrad Region illegally began a search for Medvedev, involving FSB operatives and criminal investigators of the Ministry of Internal Affairs."
Osechkin published a short video of Medvedev's story. Sitting in a car, the man introduces himself and explains that on July 6, 2022 he signed a four-month contract with Wagner Group. When the contract expired, Medvedev wanted to leave, but learned that the management had 'unilaterally' extended the contract first for six and then eight months. The recording shows the mercenary getting out of the car and walking, as noted in the publication, to the 'central office' of Wagner PMC in St. Petersburg, as Medvedev is filmed by his friend. They are hailed by a security guard, the squadron leader gives the somewhat surprised man his badge, says "have a nice day" and leaves.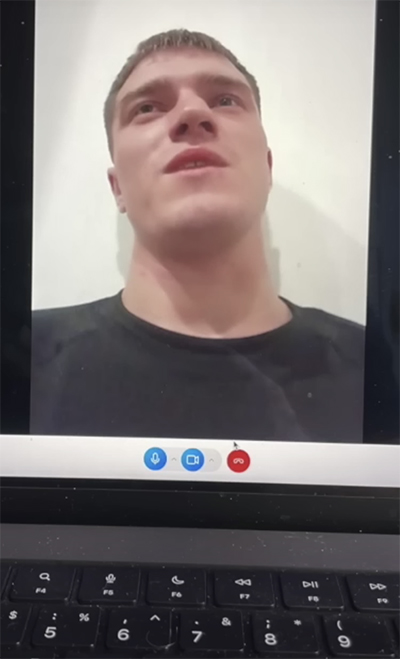 The next day, says Gulagu.net, law enforcement agencies started looking for Medvedev. They found an acquaintance of Medvedev, who drove Andrei to the centre, and demanded to report where the fighter was hiding.
In mid-December, Vladimir Osechkin published a long interview with the former mercenary, in which he described the details of his service in Wagner PMC.
Medvedev is 26 years old and a native of Tomsk Region. He spent his childhood in an orphanage as his mother had died and he never knew his father. He stated that he did not receive an apartment intended for orphans and that the state "did not help him in any way, even with cash hand-outs" and he had to "fight for those," but otherwise he did not want to talk about his past before signing the contract with the PMC.
According to Medvedev, the documents that the mercenaries in Ukraine sign list them as officially engaged in "protection of strategically important sites and collection of information," not war. At the PMC, he was appointed commander of the 1st Squad of the 4th Platoon of the 7th Assault Team.
Medvedev said that as soon as they arrived, they went out on a combat mission; only four of their platoon of 30 survived. He quickly became disillusioned with "this senseless war, stupid orders and lawlessness on the part of the command," and he began waiting for his contract to end. After four months, he asked for a leave of absence, but it was refused as his contract had been extended. When he voiced his dissatisfaction, he was "put in the pit." From there he was able to escape to Russian territory, he claimed.
After Medvedev surrendered his badge, "the repression began," and he was sought not only by the security service of Wagner PMC, but also by the Interior Ministry and the FSB. According to him, at first he wanted to ask for help from the secret services, but during the first call they told him: "Call Prigozhin" and during the second they asked: "Are you sure Wagner PMC exists?"
"If I am caught by them, I will be liquidated," Medvedev told Osechkin. "Either there will be an execution or a firing squad, their imagination is a mystery, but in any case, I won't be alive."
Killings of prisoners and captives
According to Medvedev, executions of objectors and deserters within the Wagner PMC became common practice after the recruitment of prisoners, so he had good reason to fear that he would be killed.
Recruiters from the PMC and Yevgeny Prigozhin personally travelled to Russian prison colonies, offering prisoners money and a pardon in exchange for enlistment, but also warning that desertion would result in execution.
"I saw several instances where convicts were shot and taken out in front of other prisoners to be publicly executed as a form of intimidation," Medvedev said.
Medvedev stated that he was aware of ten executions, and was "indirectly" present at two of them. He added, "There were more instances, but I didn't stay to witness them. I left the scene. I tried to avoid such situations because violence is not something that I condone."
He states that executions were carried out by a special group within Wagner called MED, which he believes is composed of either retired or active officers of the FSB. The rank-and-file Wagner fighters avoided interacting with members of the task force due to fear of bad luck. Medvedev describes them as "sick people."
He also claims that members of the MED "nullified" not only objectors, but also captured Ukrainian soldiers and officers after interrogations. Medvedev recounted an instance where they captured four Ukrainian soldiers during the storming of Bakhmut. Despite the fact that they had surrendered and posed no threat, they were handed over to the platoon commander, interrogated and received no information. "Naturally, the MED group arrived, and they were shot near the village of Klinovoe."
Medvedev also stated that the prisoner Yevgeny Nuzhin, who was recruited by Wagner, surrendered to the Ukrainians in September and was exchanged shortly after, was fighting under his command. In mid-November, a video surfaced showing Nuzhin's head being smashed in with a sledgehammer. The description stated that he had "escaped from the front" and had shared false information during his captivity.
According to Medvedev, Nuzhin had lost his weapons multiple times, complained about his health and was mostly tasked with carrying the bodies of dead mercenaries from the line of contact. He disappeared during one of these sorties, but Medvedev was unable to provide more details as he was shell-shocked and taken away from the front line.
Initially, the Wagner PMC believed Nuzhin had been captured by a sabotage group and did not expect him to be extradited.
Medvedev also claimed that mercenaries executed or killed in action were "buried on the spot" and listed as missing to avoid paying compensation. He described the funerals and awards for the dead fighters of Wagner PMC, including former detainees, as "window dressing." He also stated that he has a video of the execution of PMC fighters in Alchevsk and promised to release it if anything happens to him.
After the escape
After Medvedev found himself in Norway, he informed the founder of Gulagu.net in an interview that on January 14, an investigator who handles war crimes had already visited him in Oslo. However, as Andrei was too exhausted and had no lawyer, the conversation had to be postponed.
In a recent stream, Vladimir Osechkin stated that Medvedev had served in the army and later signed a contract. It is believed that in 2014–2015, he "took part in certain actions in the Donbas." There is however no concrete evidence to support these claims. Osechkin states that these questions will have to be raised with Medvedev directly at a later stage.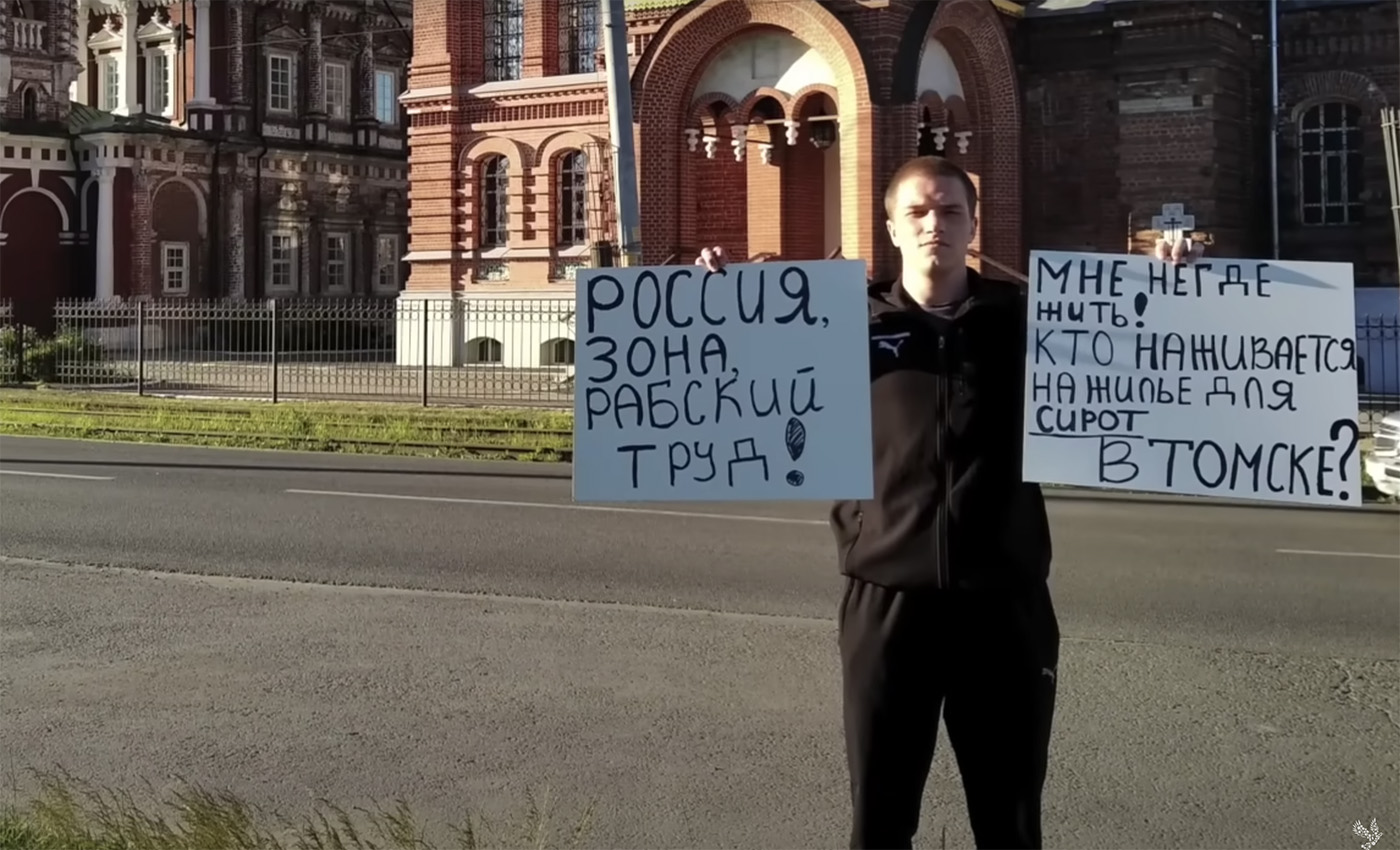 In addition, Osechkin said that after serving in the military, Medvedev "ended up in prison" and at least in 2018 was in a prison colony in Tomsk Region, where he wrote complaints against the Federal Penitentiary Service. After his release, he participated in rallies against conditions of forced labour in prison.
The human rights activist also revealed that Medvedev had twice attempted to cross the border into Finland, but ultimately decided not to "for personal reasons" as he was in a "grave emotional state." Medvedev is now being represented by two Norwegian lawyers and has applied for political asylum in Norway.
"I really hope that many mothers, sisters, brothers, maybe daughters—well, children—will be helped by my testimony in their quest of searching for their men," he says. "And, just maybe, get some kind of revenge against Wagner for the deaths of their loved ones."
Editor: Maria Klimova