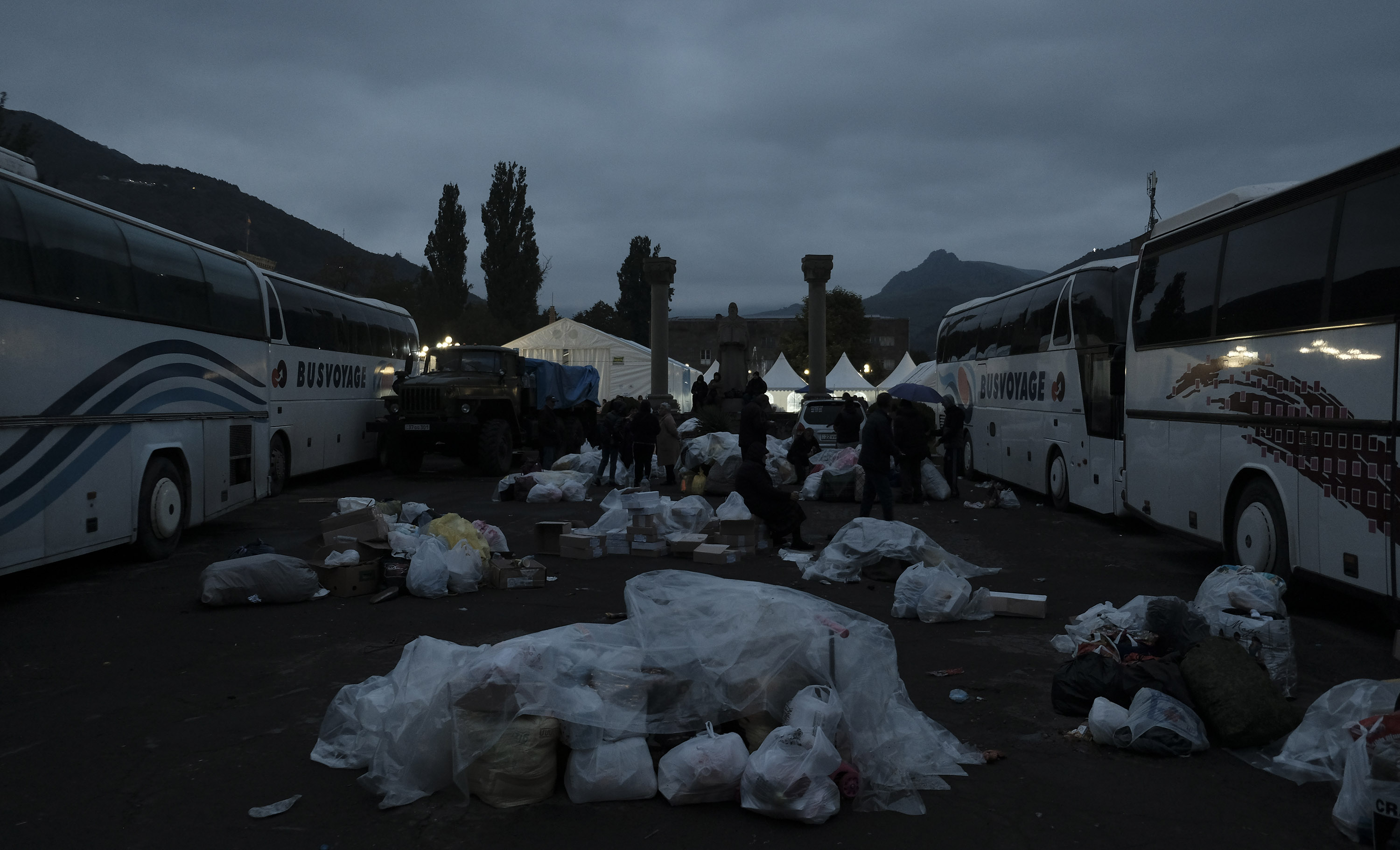 By late September 30, over 100,000 displaced persons had arrived in Armenia. In Goris, located at the only route from Nagorno-Karabakh, the air temperature dropped to +7°C that night, and rain started pouring, continuing until morning.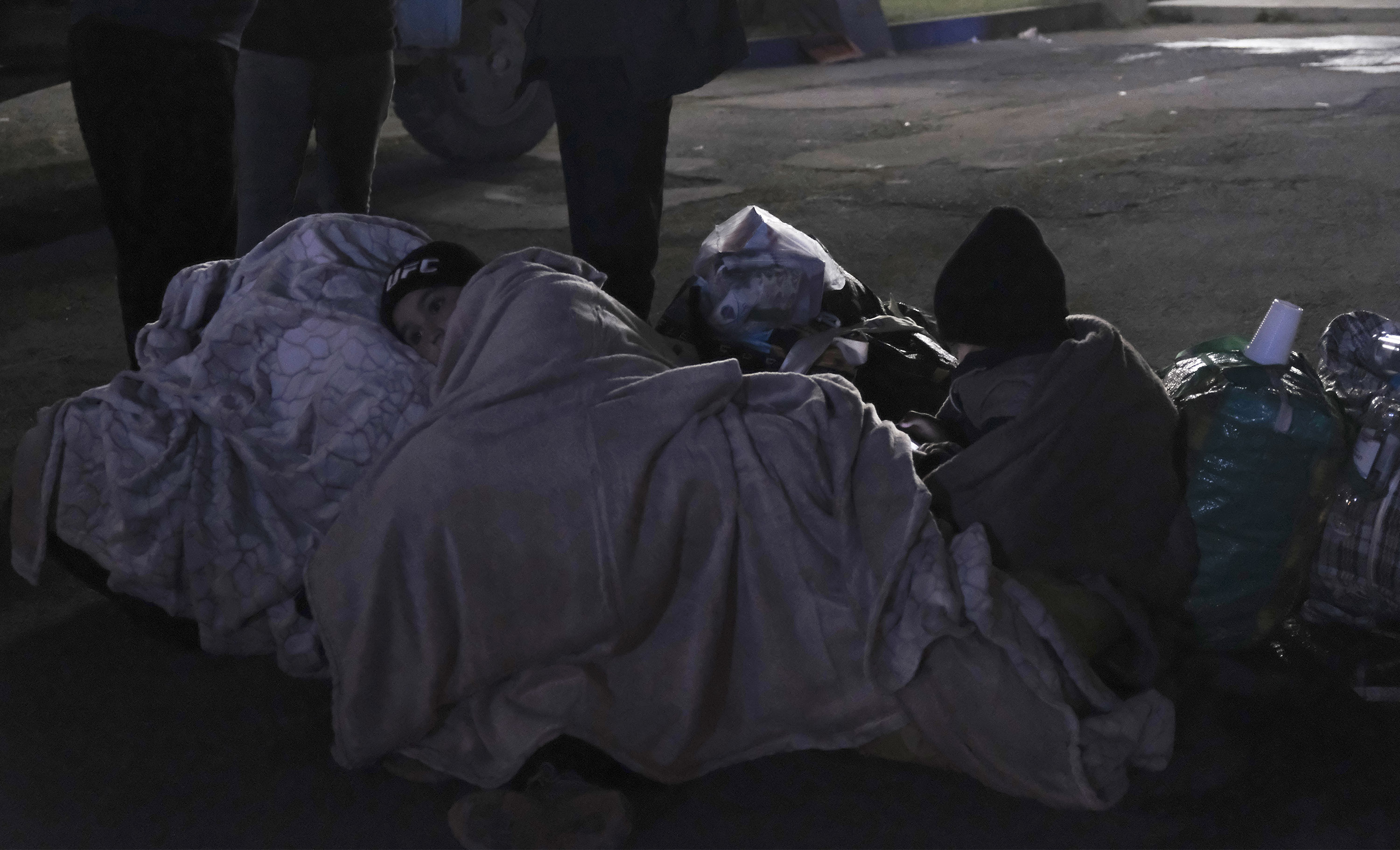 There weren't enough facilities to shelter all the refugees, so many slept in the town square under blankets provided by volunteers.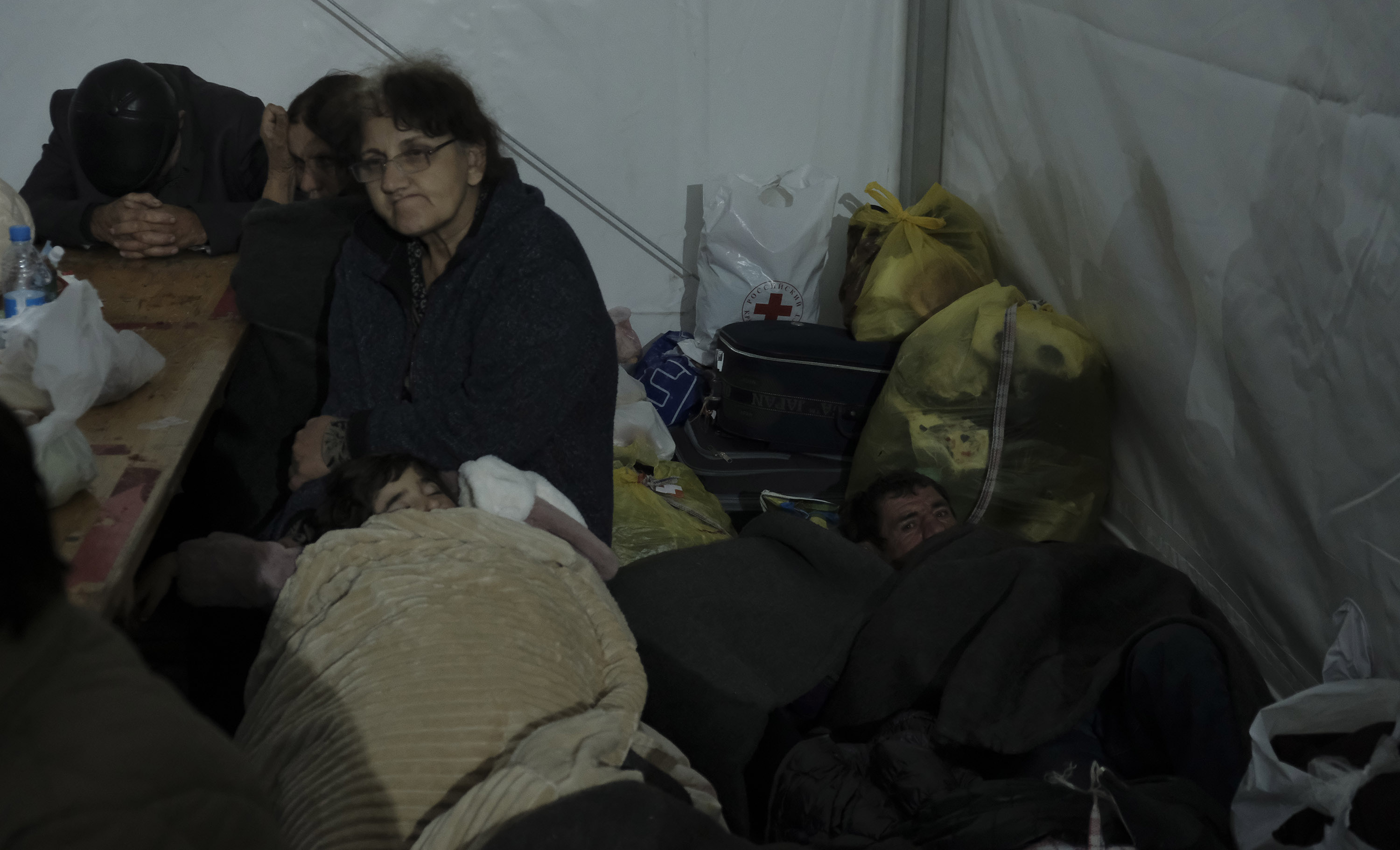 Inside the tents housing some of the refugees, a heavy scent lingered. There were no portable toilets in the square, so people used the restrooms in neighbouring administrative buildings and hotels.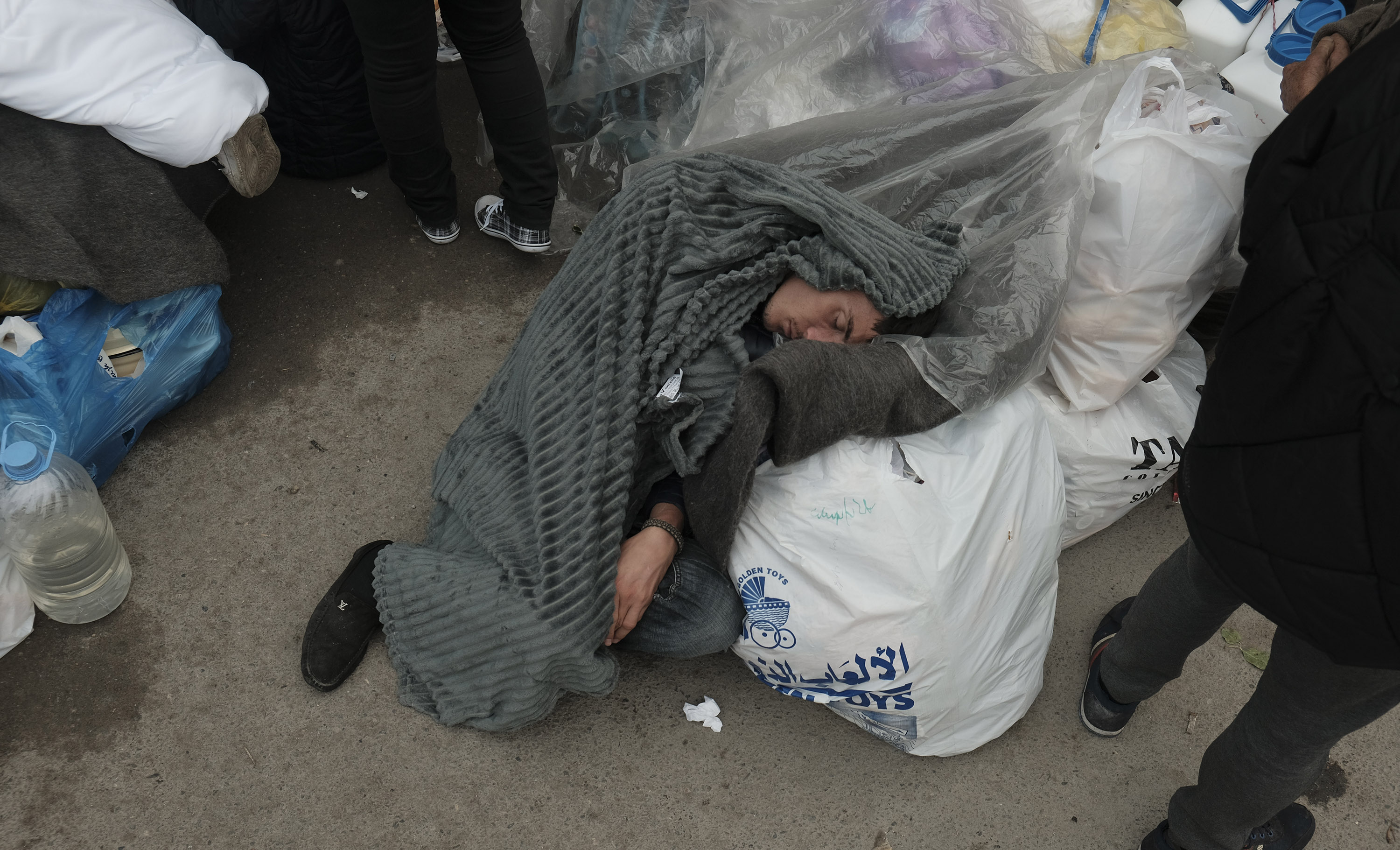 Many refugees in the square clung to their bags, fearful of losing their last possessions and often falling asleep right on the pavement. Indeed, items lost or discarded in haste could be seen on the roads during these days.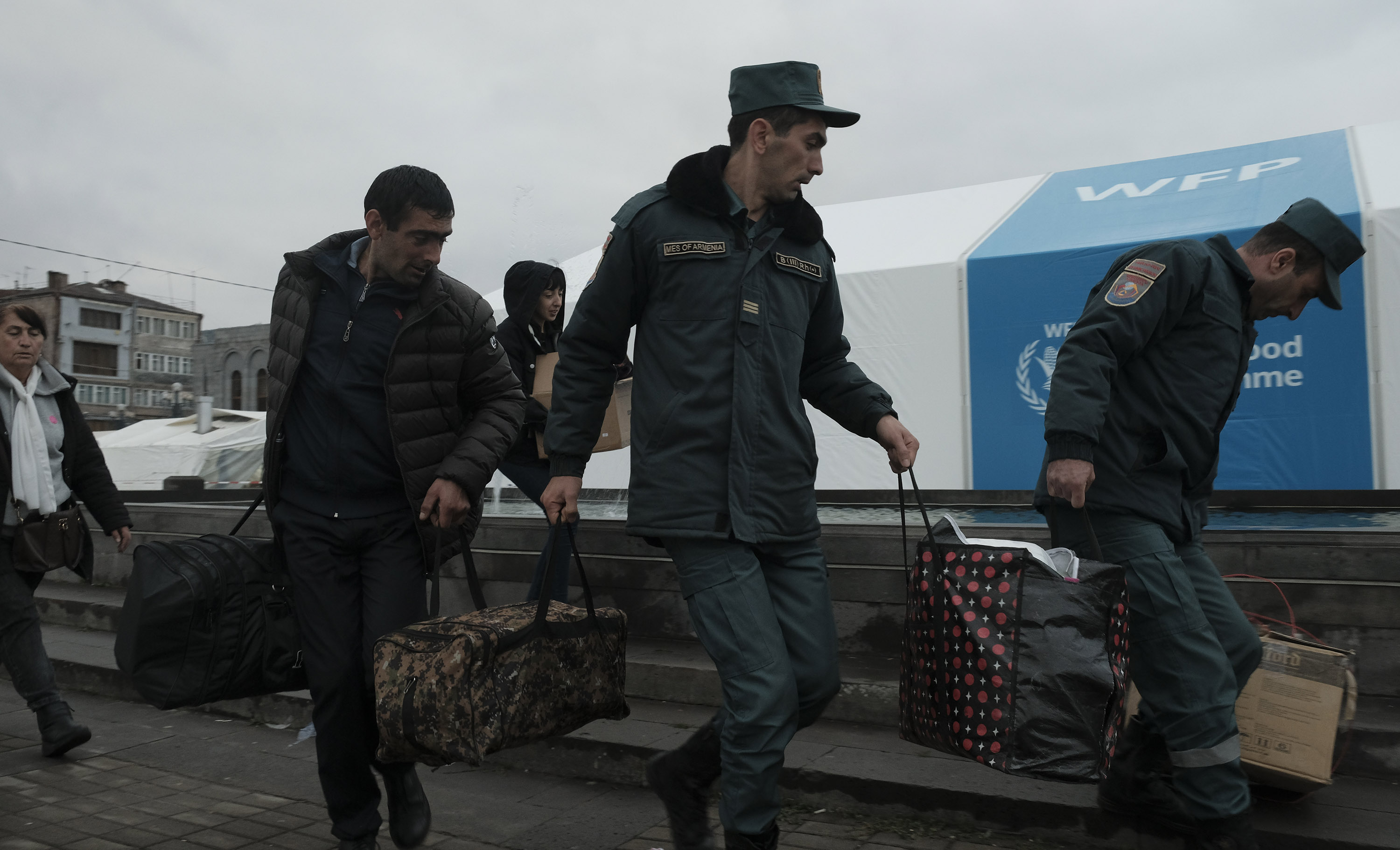 Amidst the chaos, weary and disoriented people were unsure of where to register, or where to get food and warm clothing—they were aided by volunteers and the police. There was hardly any military presence in the square.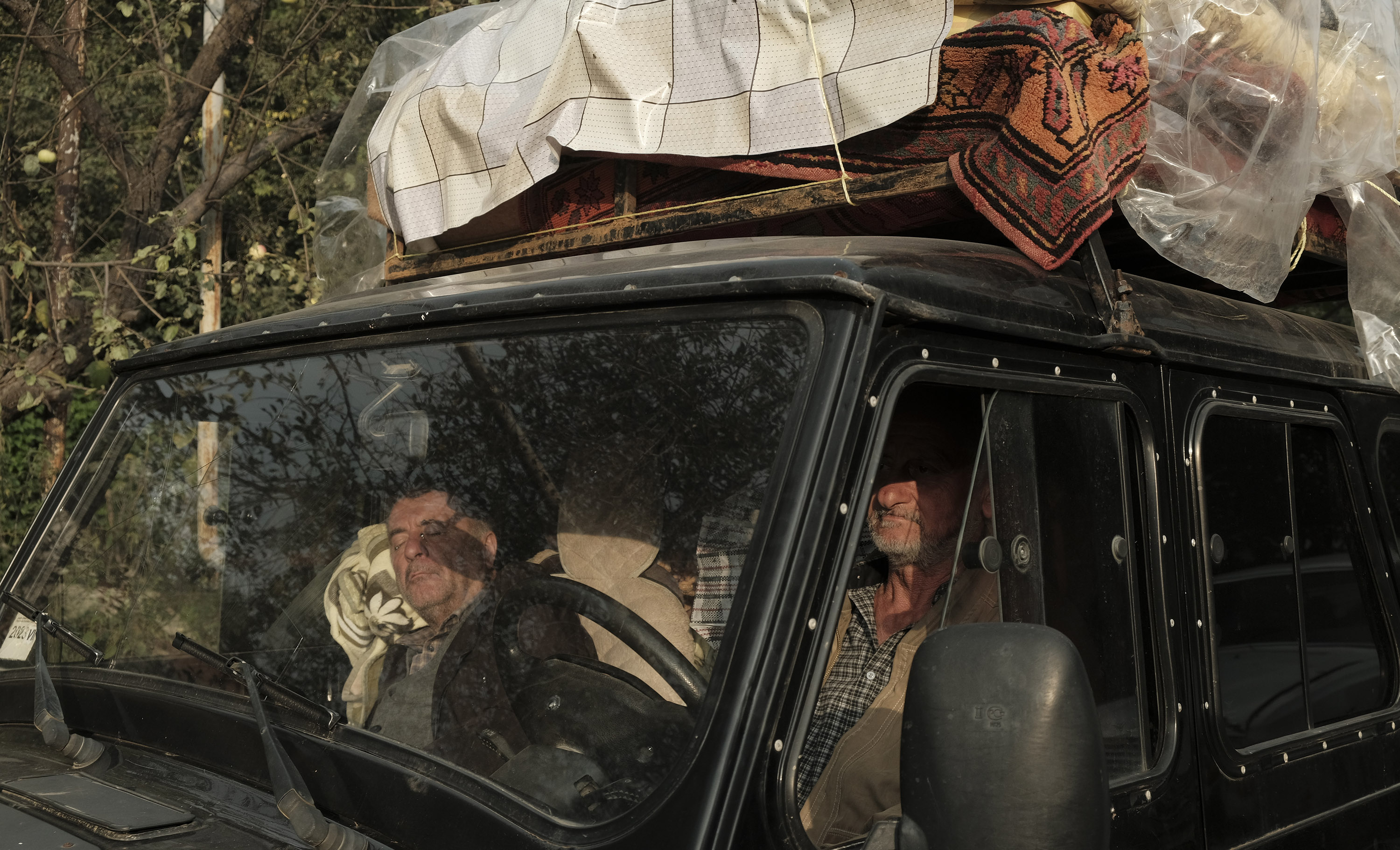 Most private cars arriving in Goris were packed full of passengers and belongings, with luggage bundles strapped to roofs using tape or ropes.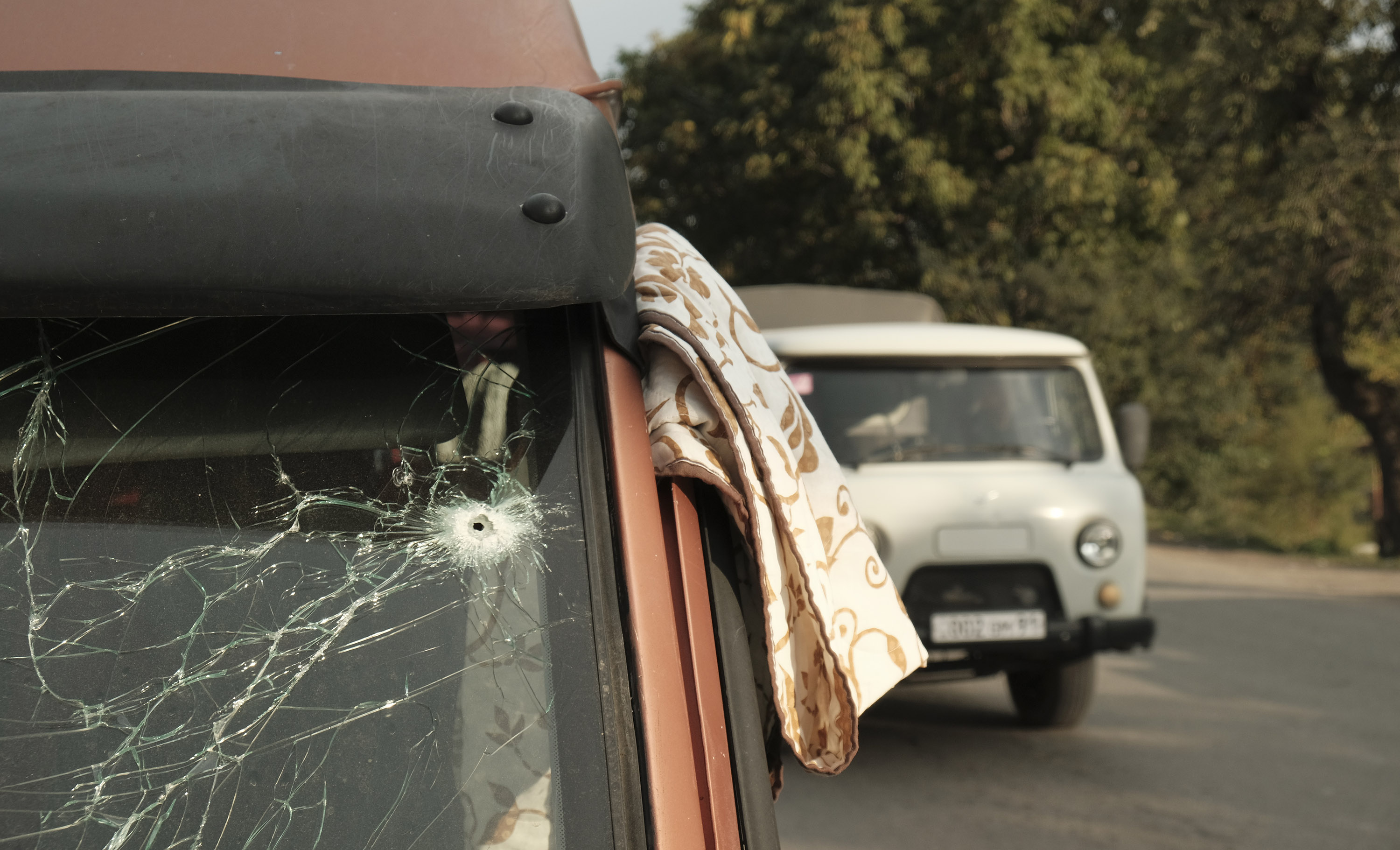 Many cars from Nagorno-Karabakh bore recent signs of damage, and some even showed bullet marks.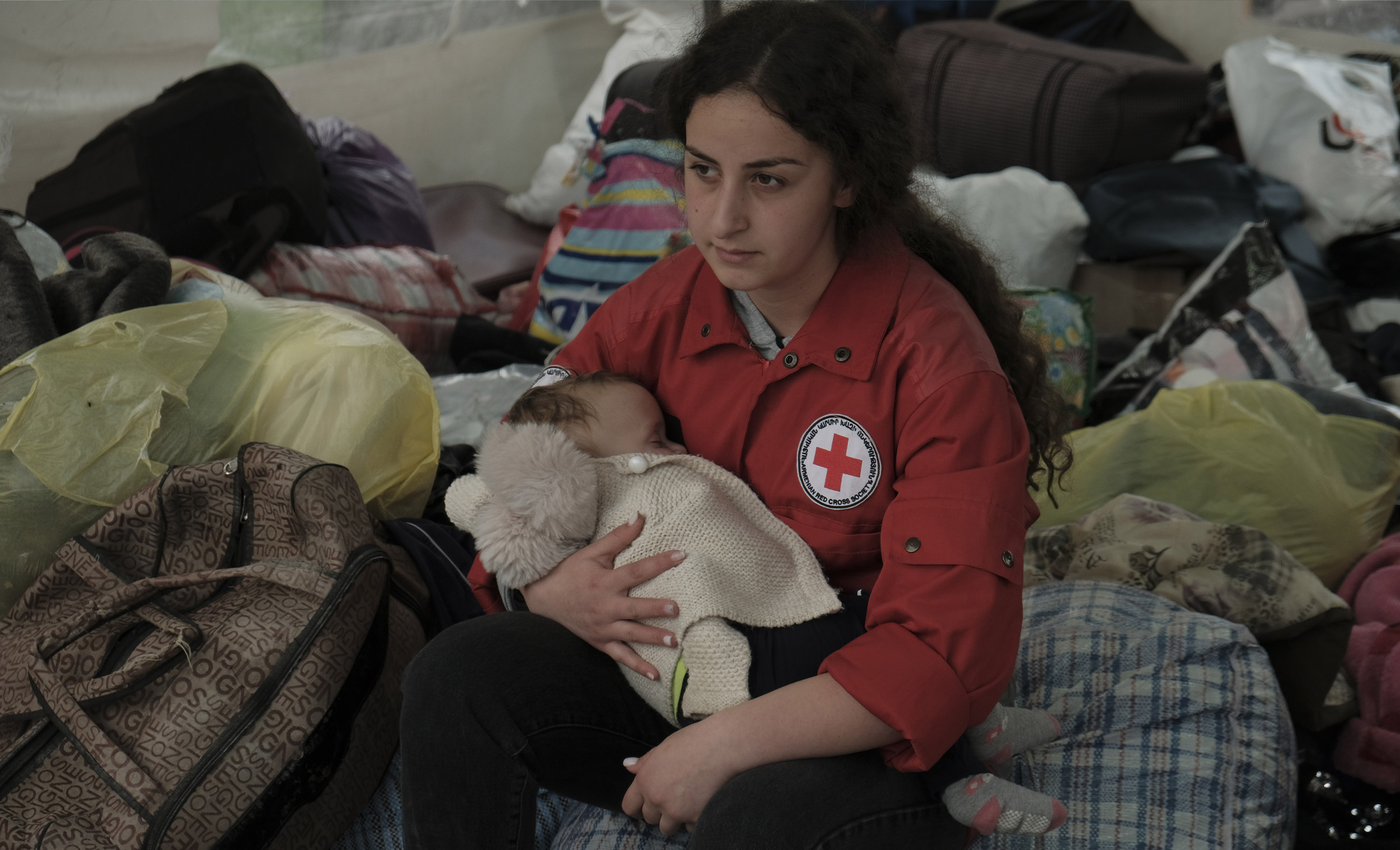 When Mediazona reporter helped a woman carry her belongings, she asked, "Are you a volunteer?" To which he replied, "No, I'm a journalist." At that moment, a passing Red Cross employee remarked, "We're all here to help."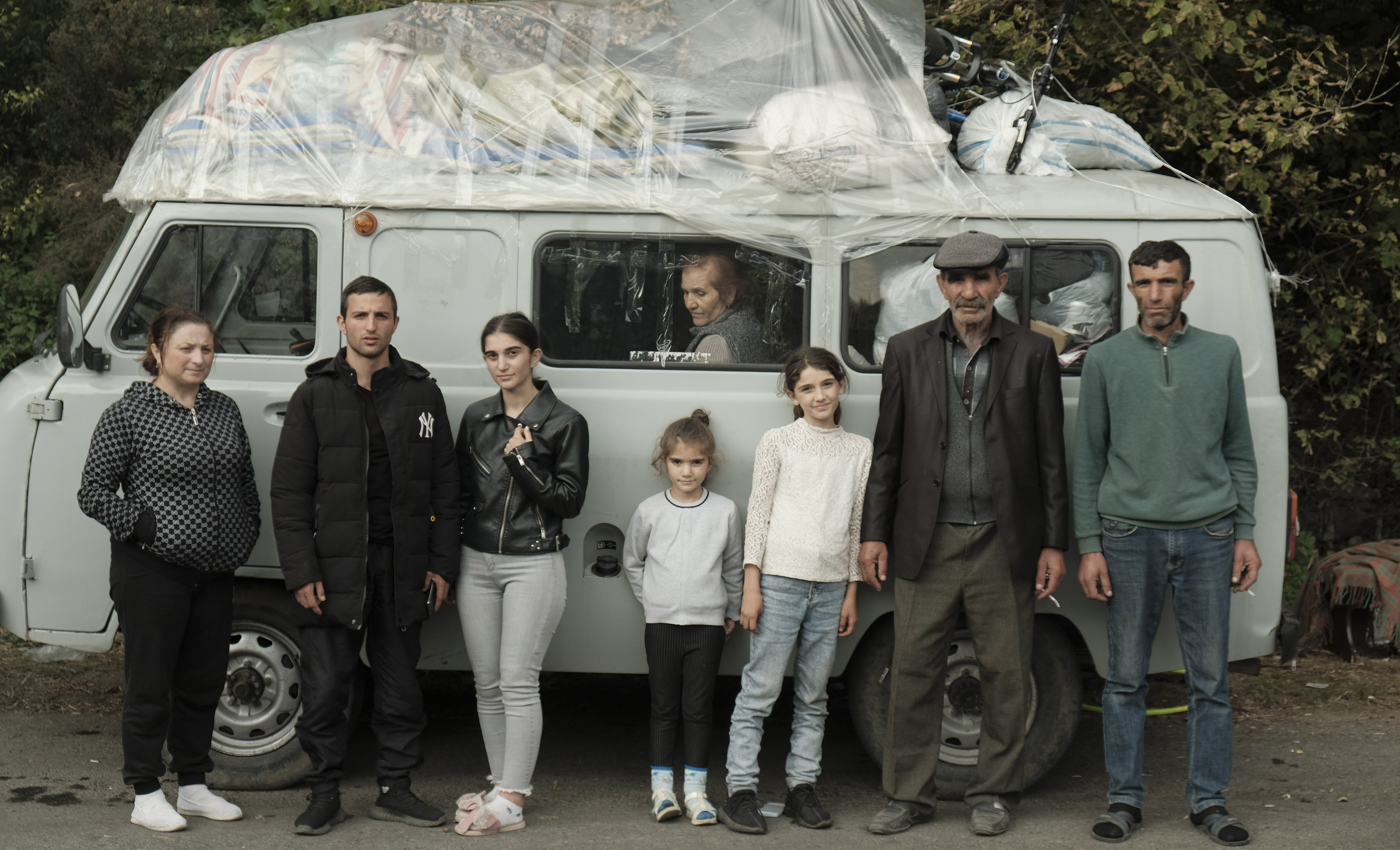 One refugee family agreed to pose for a portrait, but that was more the exception than the norm. When Mediazona reporter tried to take a photo of an elderly man, tears in his eyes as he ate the food provided by volunteers, his sons asked him not to, unwilling for the old man to be seen in such a sad state.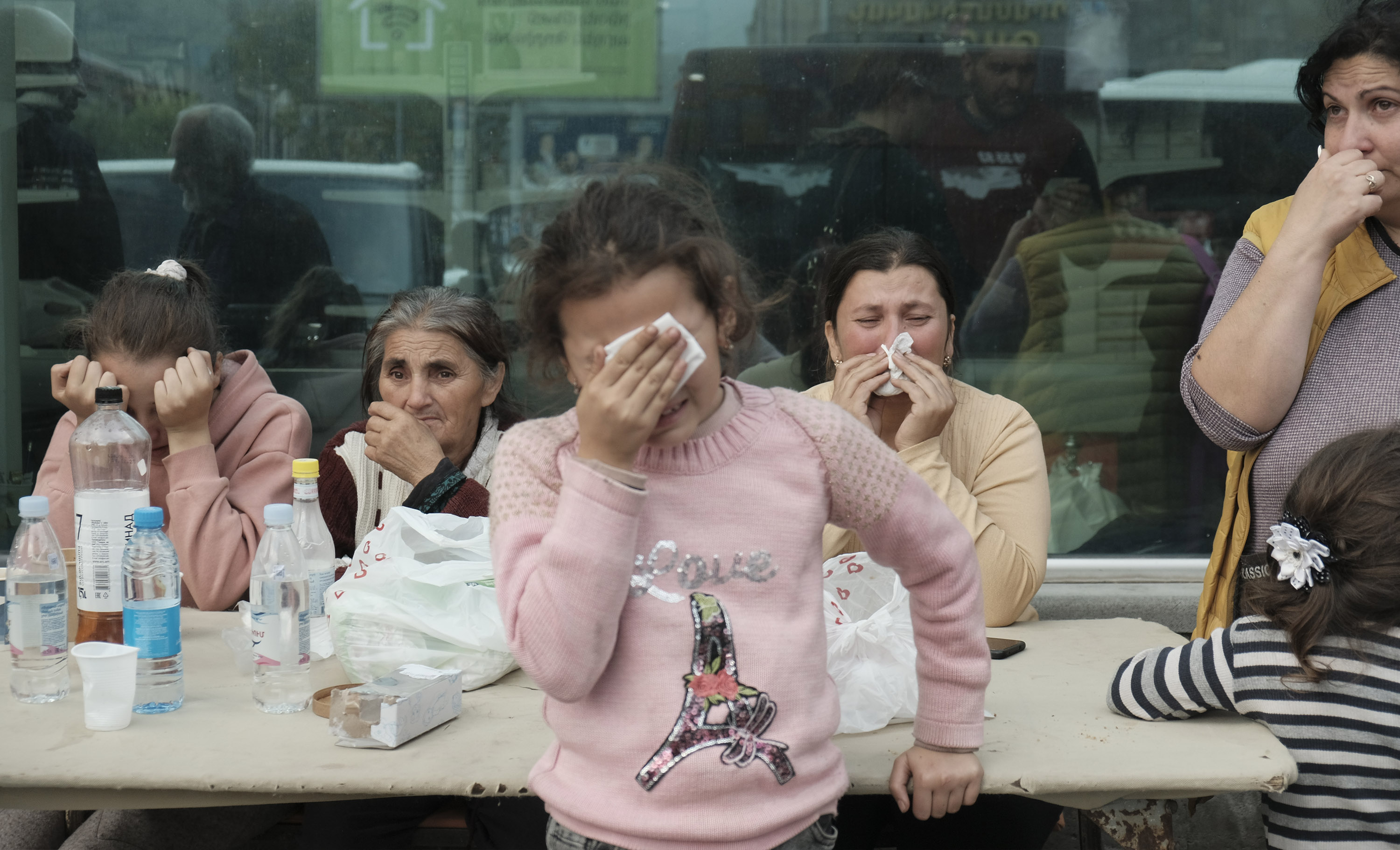 Armenian volunteers brought toys, paper, and drawing kits to Goris to distract the children from the ongoing crisis. Many local children worked alongside the adult volunteers. When asked, "What about school?" they responded that education wasn't the priority right now—people needed help.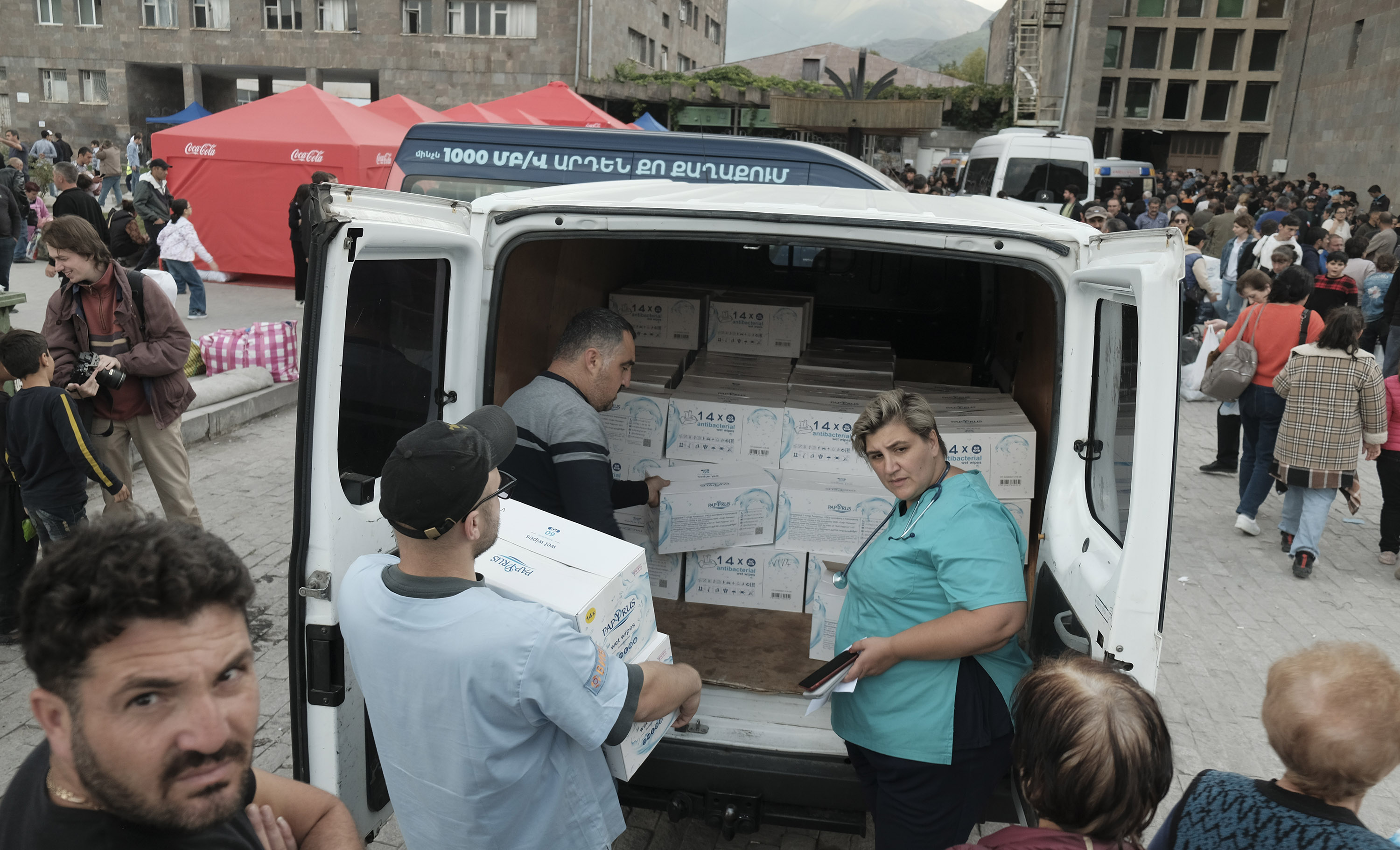 The volunteers handed out food items the migrants hadn't tasted in a while. According to the refugees, in recent months, when Azerbaijan imposed a complete blockade on Nagorno-Karabakh, the residents mainly subsisted on lentils.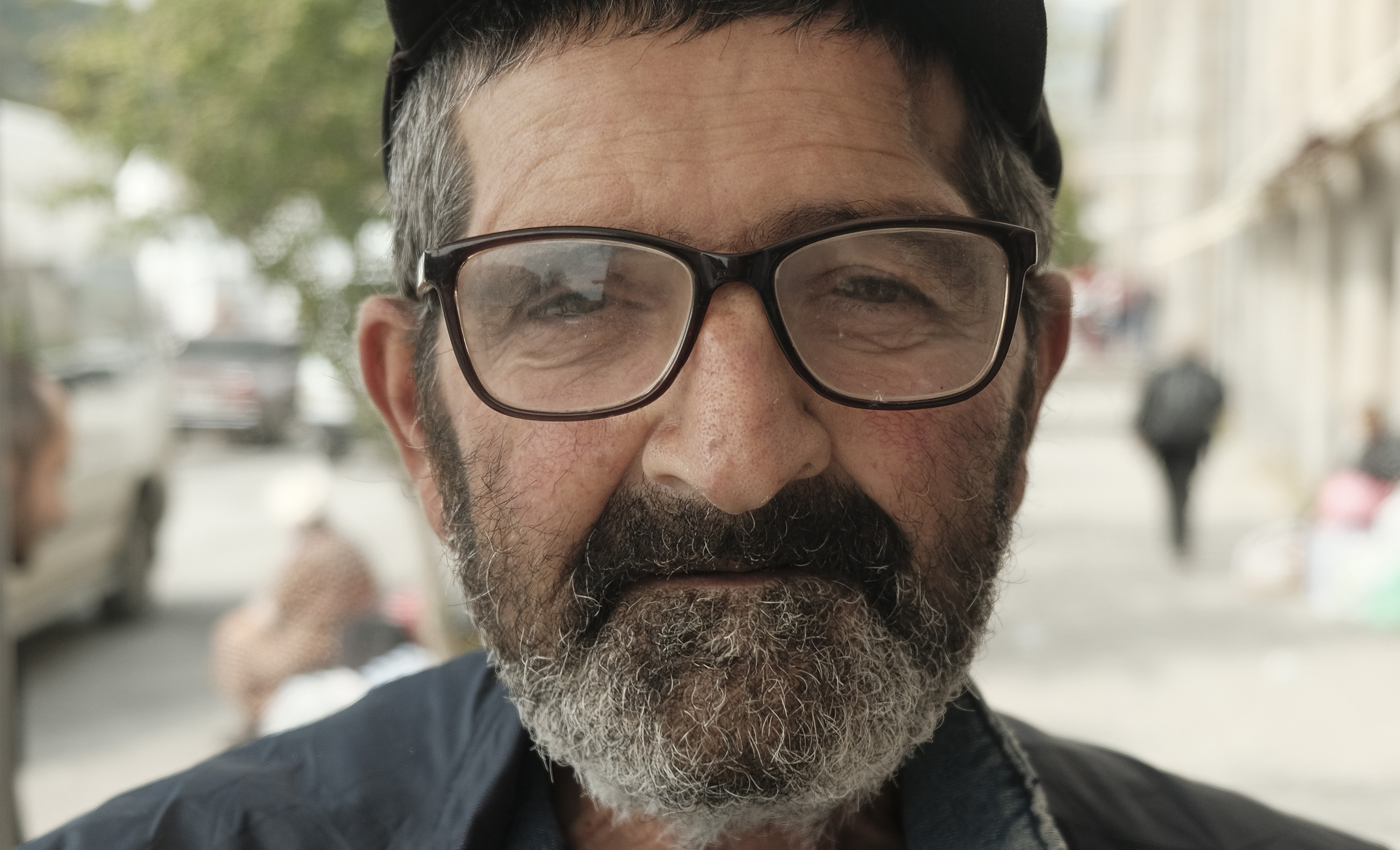 Levon Grigoryan is 70 years old. He was a liquidator during the Chernobyl nuclear power plant disaster and helped construct the Baikal-Amur Mainline, a railway line traversing through Siberia and the Russian Far East. Born in Baku, Azerbaijan, his family had to leave "because of the war."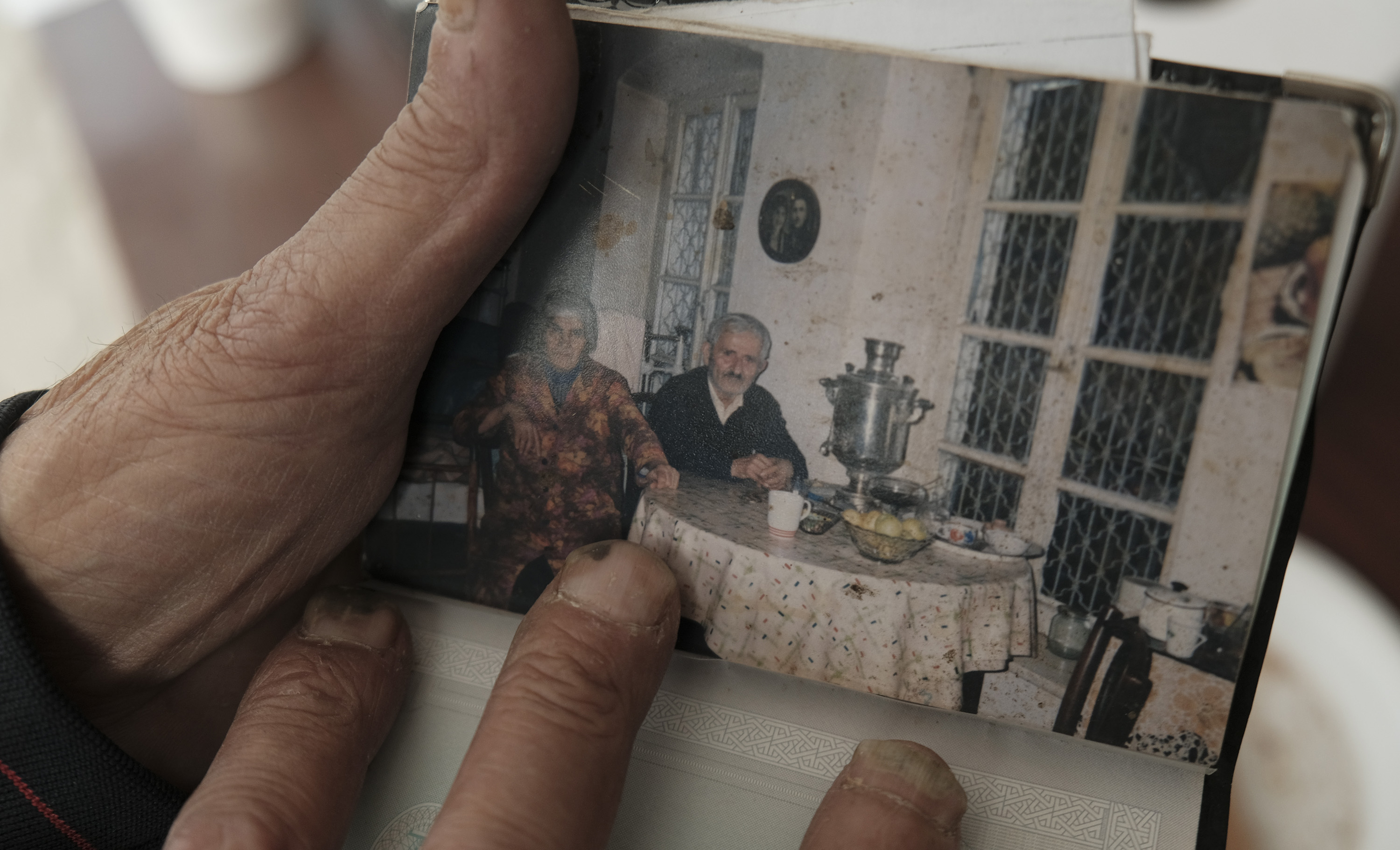 Grigoryan carries with him a photo of his parents, natives of the town of Hadrut, which came under Azerbaijani control back in 2020.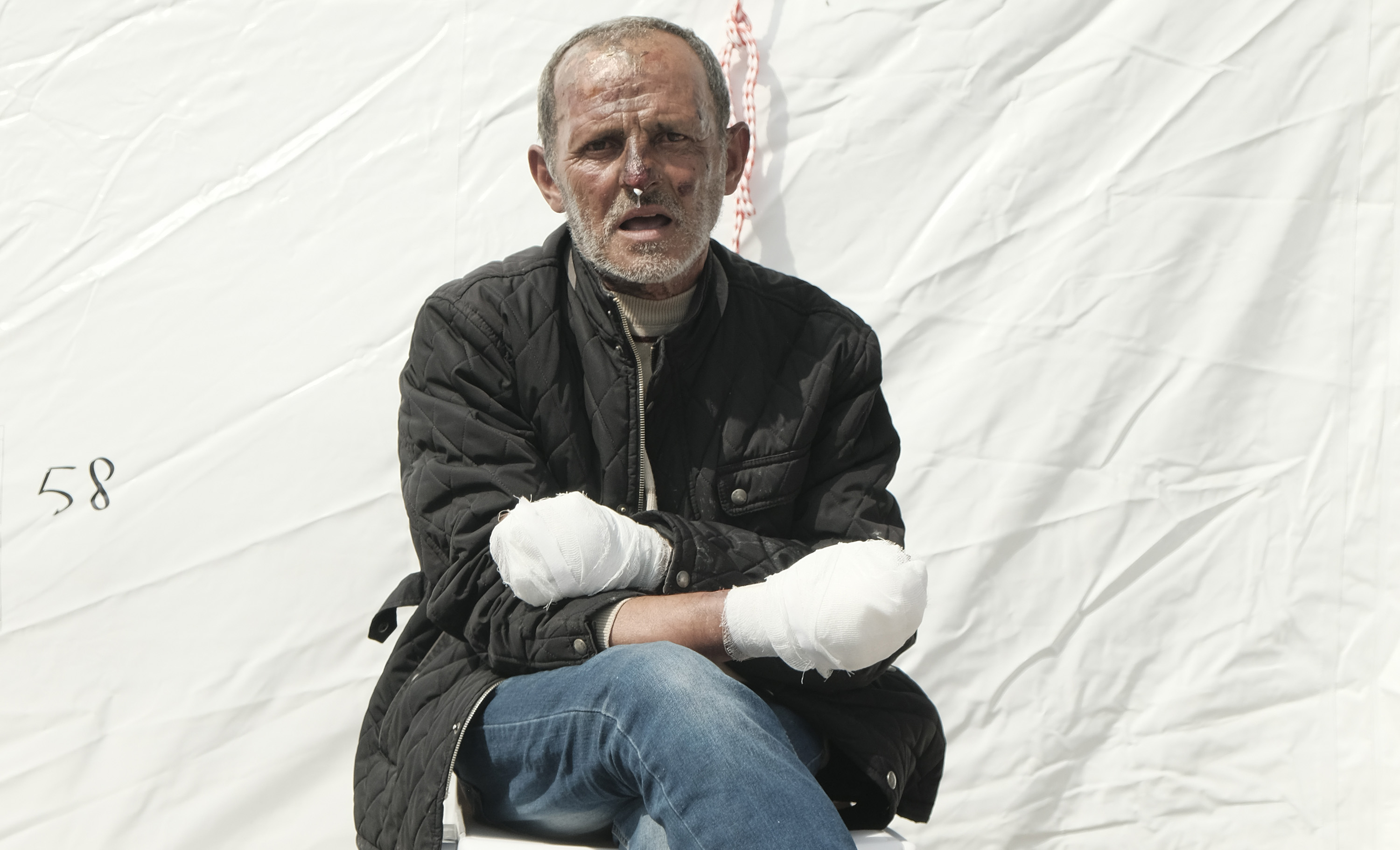 Samvel mentioned he sustained burns from a gas explosion but chose not to divulge further details. Several times, volunteers searched throughout Goris for medical personnel; due to the influx of refugees, there was a shortage of doctors and nurses.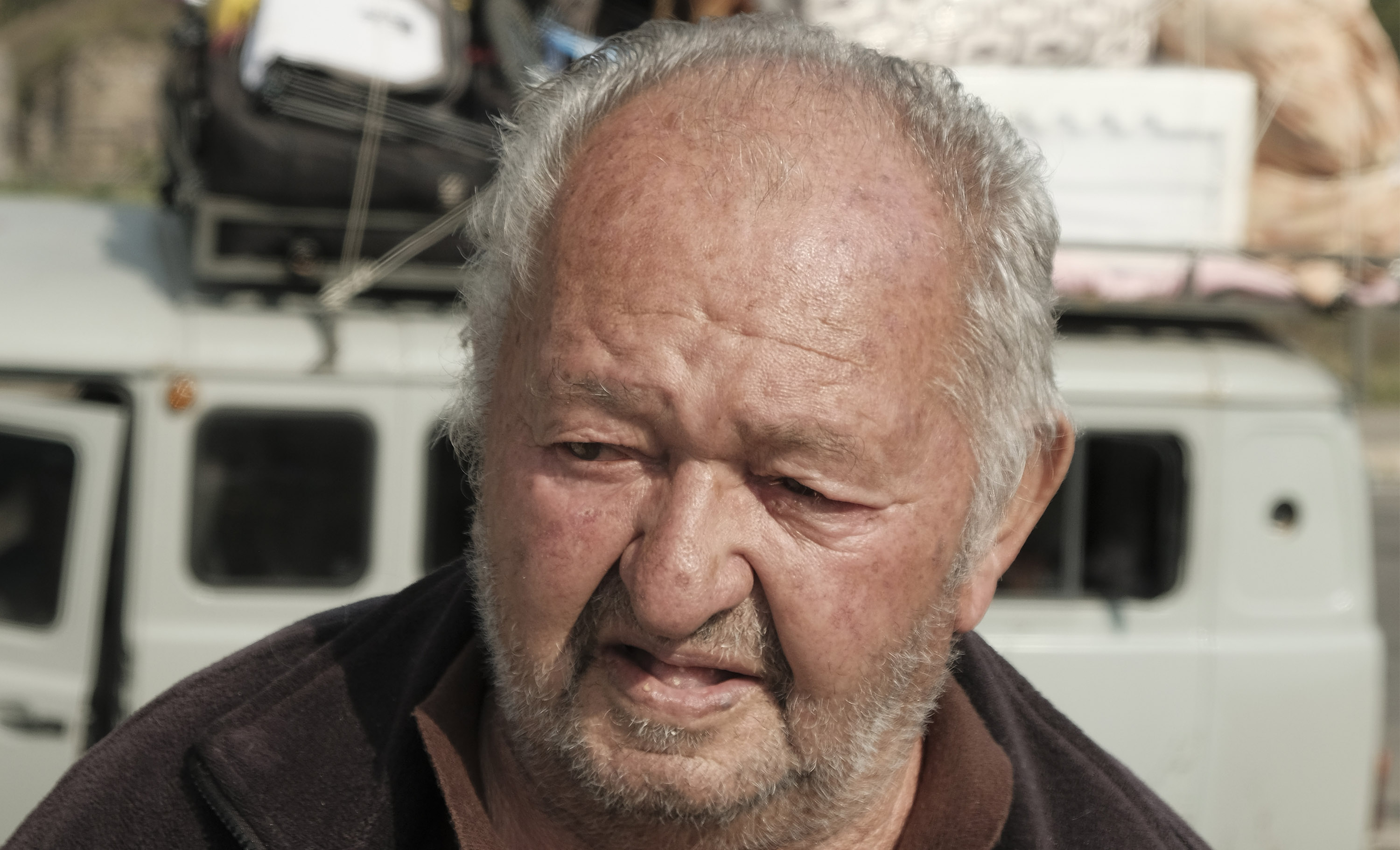 An elderly man explained why the Karabakh Armenians are leaving their homes: "We want peace; we don't want our grandchildren to fight and die. We're tired."
Editor: Dmitry Tkachev