"Well, we rushed out. There were screams, I didn't understand, whether the screams were coming from underneath the debris or from someone nearby. You can't grasp anything in the first few moments. I even thought maybe a gas cylinder had exploded. I mean, why would a missile hit Hroza? Why?", says Sergey, whose home is 50 metres from the impact site. Hearing the massive explosion, he ran outside. In the initial moments, it was the surviving residents who tried to rescue the victims from the rubble.
"We started digging. A female cafe employee was pinned down by a slab and a refrigerator, we began lifting, but it was... well, you must understand. What help could you provide to the person no longer resembling a human being", Sergey recalls.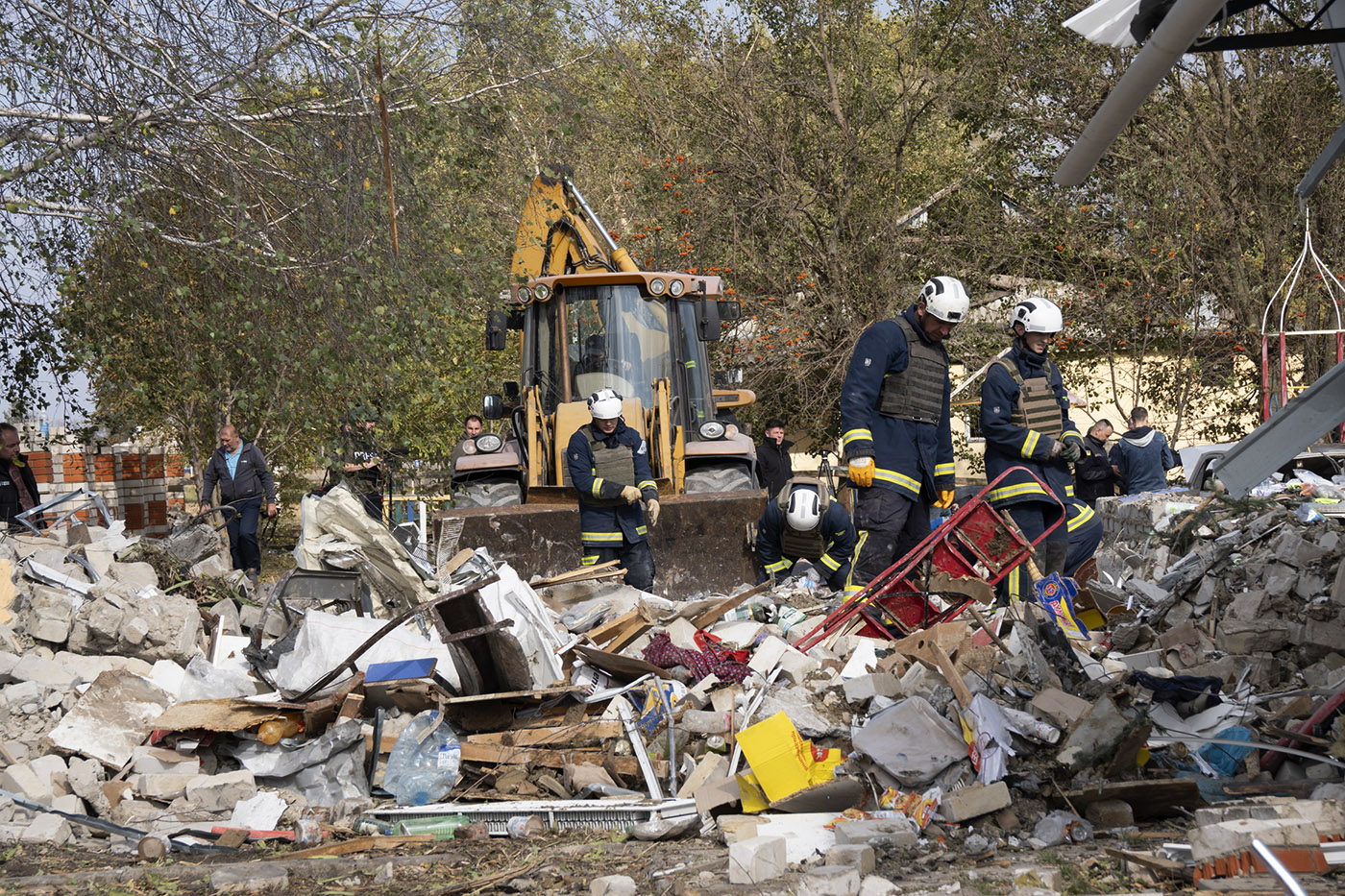 At a local cafe, a memorial service for Andrei Kozyr was underway. Relatives had decided to reinter the local resident who had died back in April 2022. At that time, Hroza was occupied by the Russian army.
"He was buried in the Dnipropetrovsk region. Now the relatives decided to have a reburial and a proper memorial service. People had just sat down at the tables when the explosion occurred," recounts Sergei Starikov, the head of the village military administration.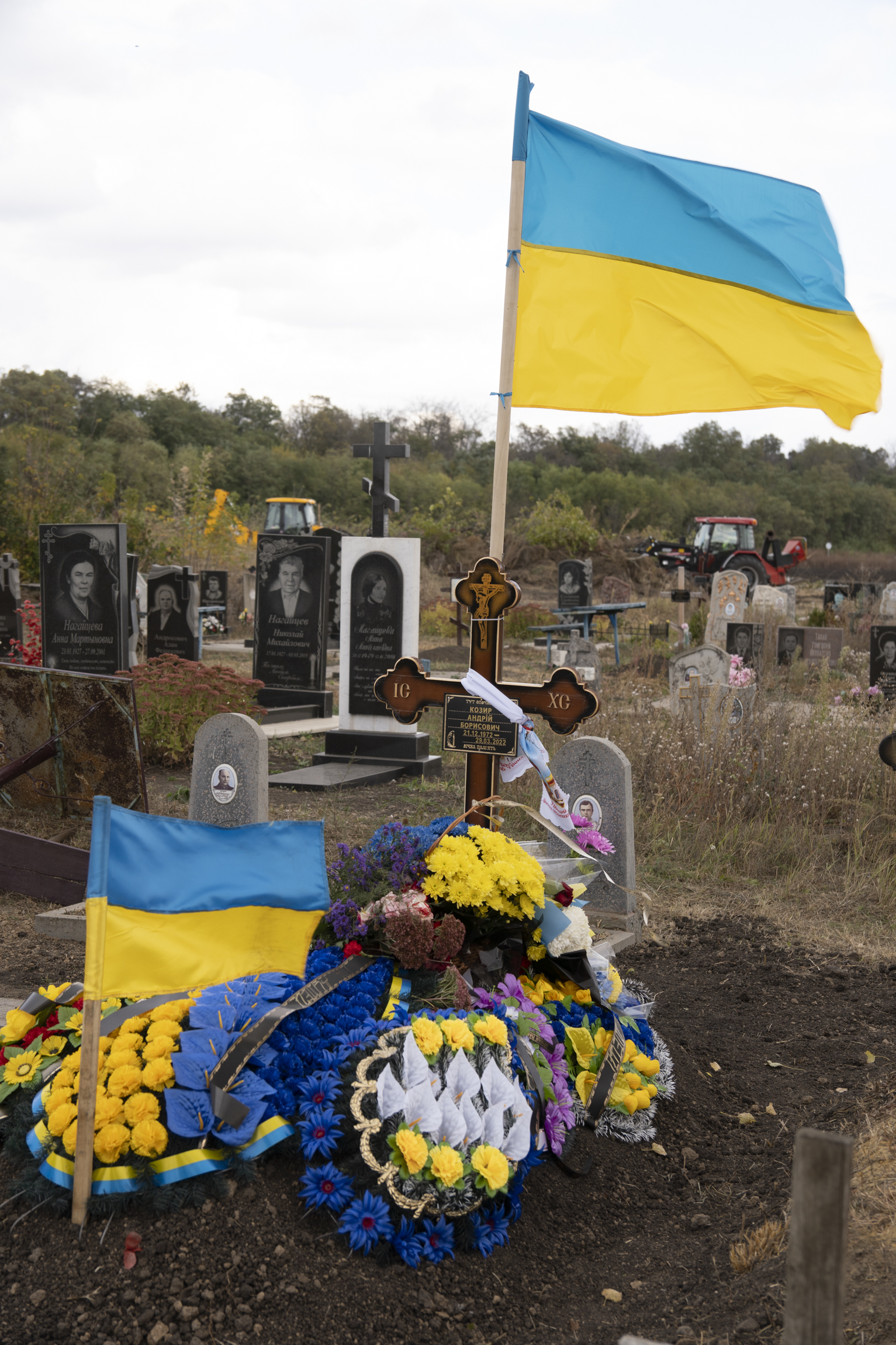 Andrei Kozyr, along with his son, worked in Poland but on the day of the invasion, February 24, 2022, they decided to return to Ukraine and enlist in the army. The 49-year-old man was killed at the end of April last year. His son Denys, local residents say, recently returned from the front, got married a few weeks ago, and decided to reinter his father. He and his wife were killed in the missile strike.
"I knew everyone. Everyone. I'm not saying they were all my close friends, but you know… it's a village, everyone more or less knows each other. I started calling my brother, but he didn't pick up. I was pulling out bodies, inspecting, well, practically everyone. Both bodies, and... well, you understand, fragments of bodies too. Arms, legs. Here, intestines were hanging," local resident Alexander points to a fence. His brother Roman was among the deceased, and Roman's spouse was with him.
"They brought the child from out here. He was black. Not just burnt, but black," Eduard Mirgorodsky, the head of the Kupyansk district prosecution, can't hold back his emotions while describing the scene. According to him, this was the most treacherous attack in his memory. "I thought nothing could surprise me anymore, with all I've seen over these one and a half years. But this..."
"There were no military personnel here. No comrades, no generals, admirals, only civilians," says the prosecutor. After the strike, Russian Telegram channels reported that a large number of military personnel, including high-ranking officers, were present at the memorial service.
All interviewed witnesses confirm that they saw no military personnel in the cafe before or after the strike.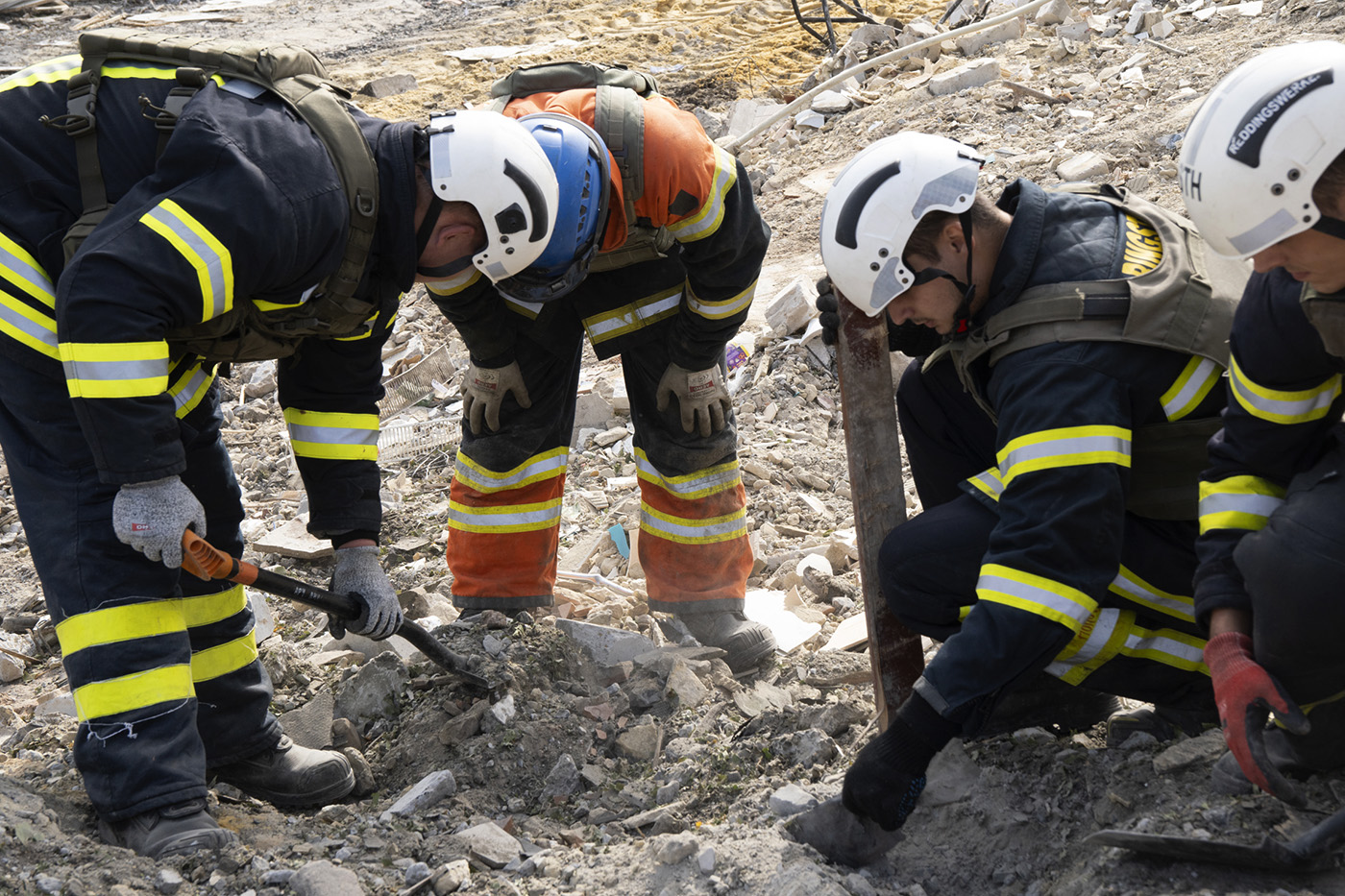 "How did they hit so precisely? They had just sat down at the table, you understand? And boom! I believe they were tipped off. And many here think so too. I actually know that they could do such a thing. Maybe I don't know who exactly, but I know we have such, let's say, characters here," says Vladimir Kozienko, echoing a theory many villagers share. They speculate that local collaborators could have provided the Russian military with information about the gathering.
Investigators confirm that this theory is being explored, and efforts to identify potential informants are underway, although they do not provide further comments, "to protect the interests of the investigation." As of noon on October 6, no arrests have been made.
Alexander, who lost his brother and spent several hours examining the bodies, also believes in the informant theory.
"For me personally [it's important] that they were handed over to me. That's my personal wish," he says. When asked further if it could be someone he knows, a fellow Hroza resident, he adds, "Possibly. But… I understand, threatening murder… But they wouldn't have remained alive."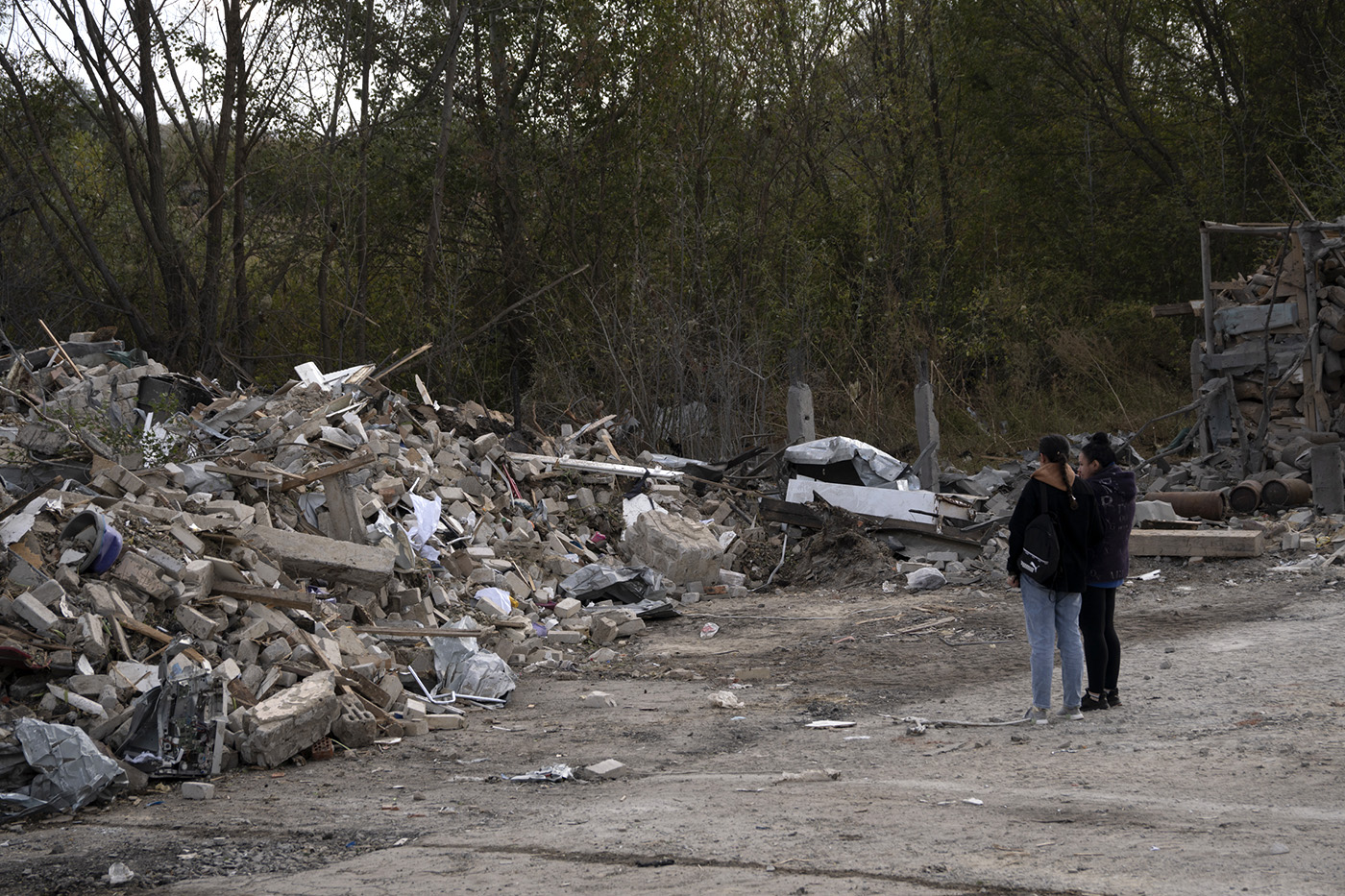 Editor: Dmitry Treschanin