Economic prospects: a primary motivator for volunteers
The typical profile of a volunteer is a man around 40 years old, born and raised in a small town, who served in the army after high school. With such a background, finding a well-paying job in Russian rural areas can be challenging. Hence, volunteers were keenly interested in shift-based job opportunities. Analysis of their profiles revealed that they showed almost three times more interest in shift work than the average man.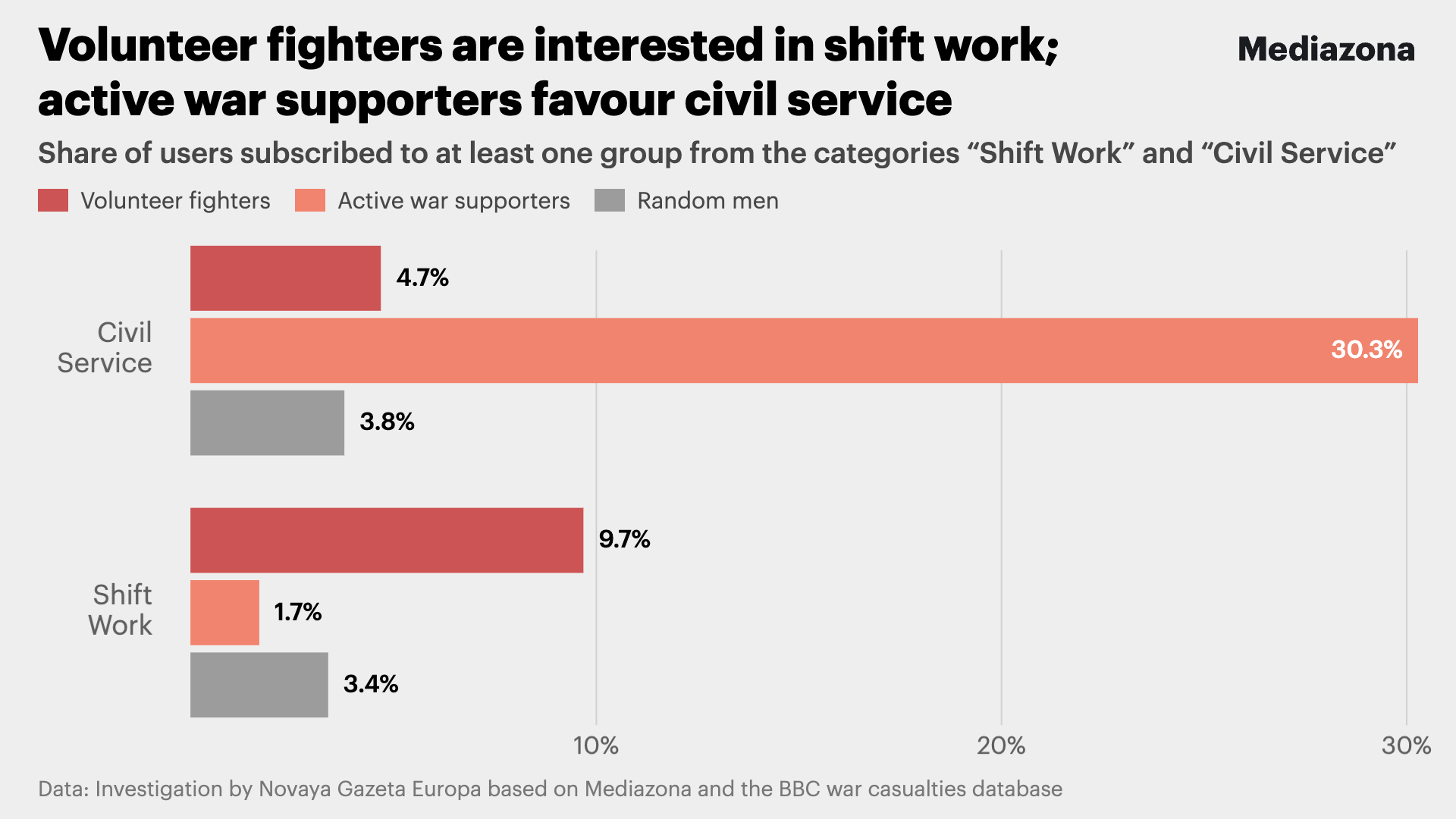 Andrei Tkachenko, an analyst with the Chronicles project, which studies Russians' attitudes towards the war in Ukraine, notes that this profile aligns well with his survey results. "In our research, we occasionally ask men aged 18–59 if they're willing to participate in private military companies in Ukraine. Respondents ready to join PMCs often have lower education levels, lack steady employment, predominantly live in rural areas or regions with lower incomes," he says.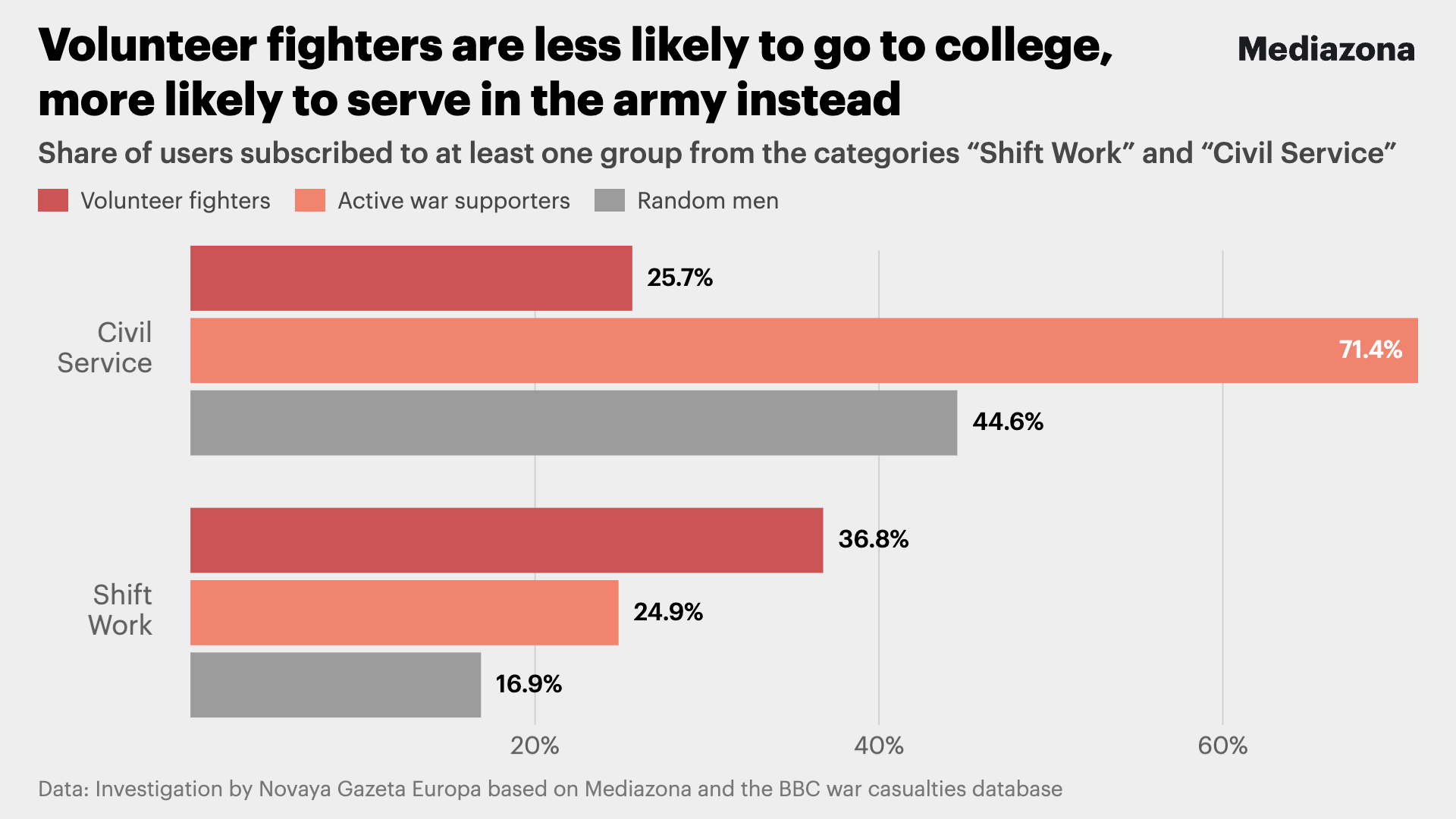 A stark contrast between armchair Z-patriots and volunteer fighters
Unlike the volunteers, those who identify as active war supporters tend to be more successful in life, working as deputies, officials, or public administration employees. Public support for the war might, in part, be a requirement from their employers.
Based on their subscriptions to public VK pages, volunteers' interests don't align with those of active war supporters. Instead, they resemble the typical Russian man, with hobbies like fishing or cars.
However, one commonality between volunteers and active war supporters is evident: compared to a random male sample, both groups have a significant number of friends from the Donbas region in Ukraine.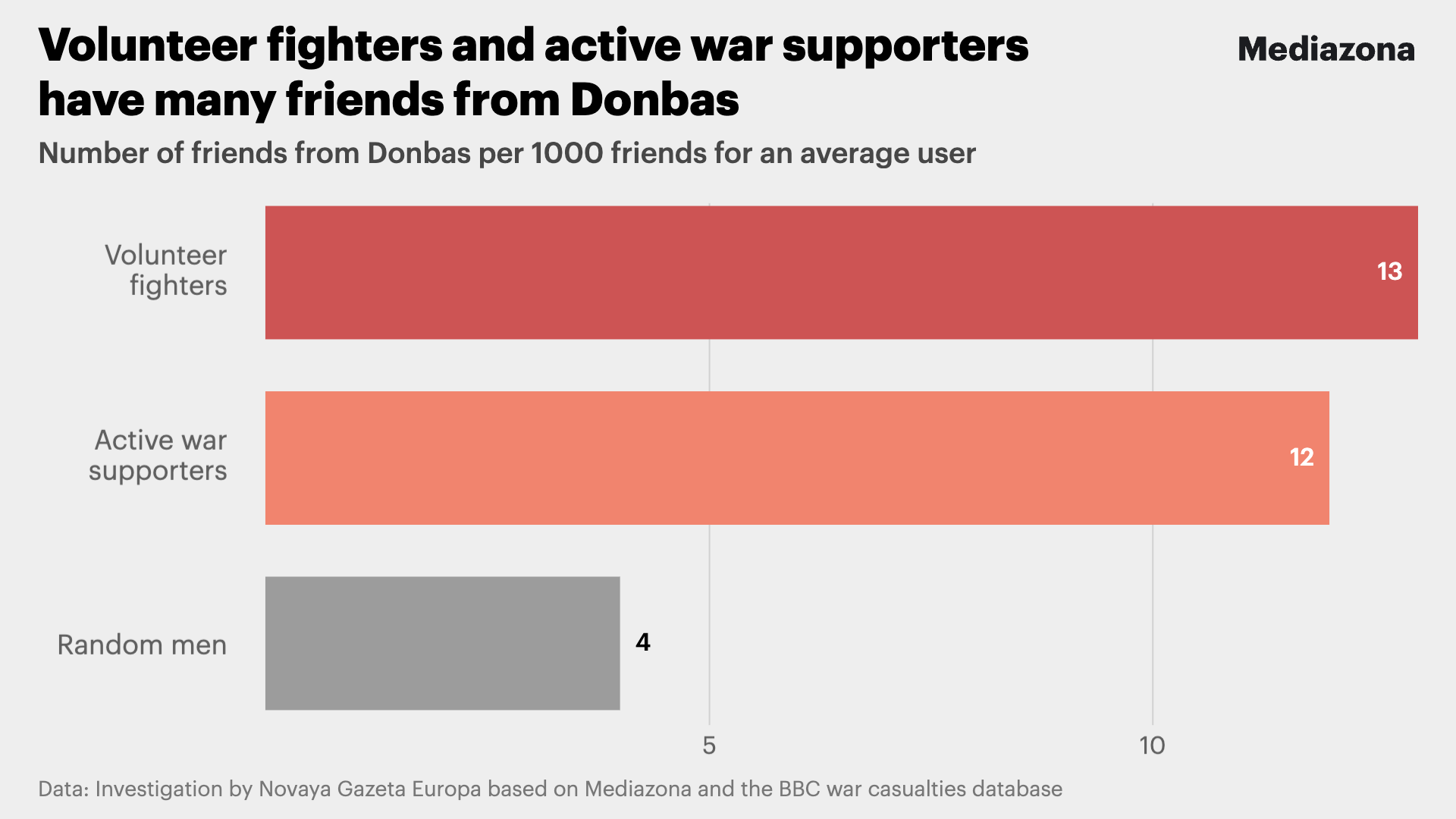 This observation is also confirmed by Andrei Tkachenko from the Khroniki project. According to their surveys, respondents with relatives in Ukraine or LPR/DPR are much more likely to support the war and express a willingness to fight. Their close ones have lived in hostile relations with Ukraine for eight years, shaping the volunteers' perception of a noble cause.
Volunteer fighters turn to Z-milbloggers over official sources
Ideology also plays a significant role for volunteer fighters. Before heading to the frontlines, they might participate in initiatives such as collecting medicine and provisions for the military.
Typically, volunteers seldom read official sources (like the State Duma or the Ministry of Defence) or even popular pro-war analysts (like Yuri Podolyaka and Dmitry Abzalov). Such content tends to appeal to those who support the war from the comfort of their homes.
Instead, volunteers favour anonymous VK pages with names like "Polite People" and "Army Z", which post straightforward content—photographs and videos from the front with brief captions.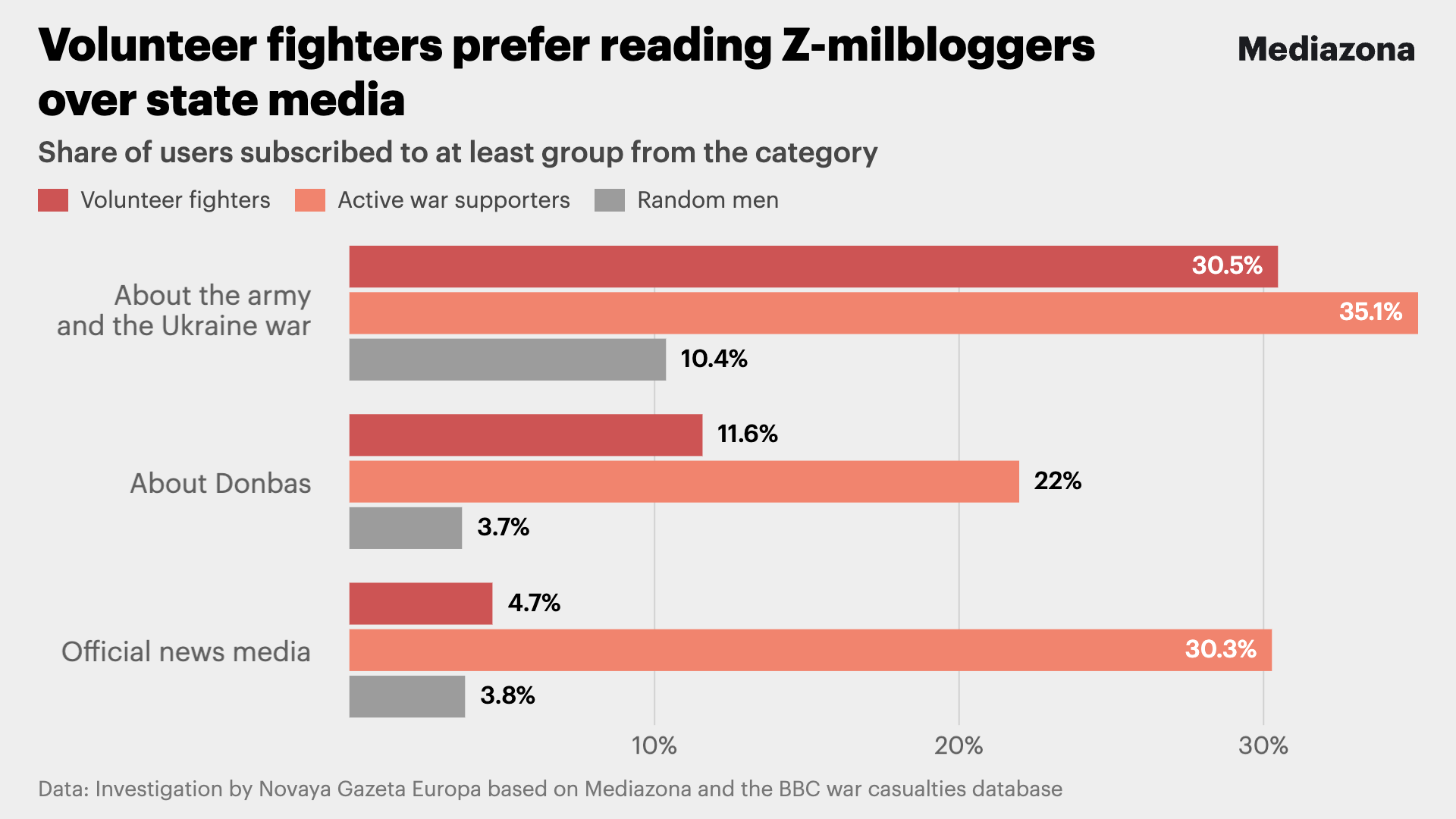 Investigation: Alesya Sokolova
Editor: Maxim Litavrin